DEVELOPMENT COMMUNICATIONS
THE NEWS BEHIND THE NEWS
Sri Lanka's failure to use development communications as a handy tool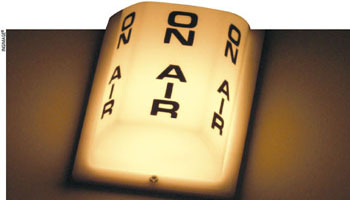 The media has the potential to play a key role in development communications by disseminating knowledge, establishing a public space for debate and discussion, educating peoples' skills to live a better life and creating a democratic social atmosphere.
According to communications specialist Dr. Louise Bourgault, the goals of development communications are to "promote grassroots, non-violent, socially responsible, ecologically sensitive, personally empowering, democratic, dialogical and humanistic forms of communication."
As a developing nation in the South Asian region and particularly following the president's recent declaration that 2017 is the Year of Poverty Alleviation, the media needs to seriously examine its current role and how it can use communications for development with the larger goal of better social change.
There have been significant instances in local media and communications history where communication tools were used for development.
Well-known journalist Tarzie Vittachi was a great promoter of development communications. He asked journalists to search for 'the news behind the news' that would provide more insights into what is really happening in development programmes. But most journalists in the country haven't used the power of development communications as propagated by Vittachi at significant socio-political junctures.
In fact, a senior journalist states that in the 1970s and '80s, there was little space in the local media to question or critique the Mahaweli Development programme. Constructive critiques from the media at the time could have contributed to instigating positive changes in the Mahaweli programme.
The Mahaweli Community Radio (MCR) was an instance of the power of media being used to good effect in development. But it is questionable whether MCR stations can be described as 'community radio stations' in line with the accepted definition of a community radio that says: "Community broadcasting is broadcasting which is for, by and about the community whose ownership and management is representative of the community that pursues a social development agenda, and which is non-profit."
Nevertheless, researchers have identified the Kothmale FM Community Radio Station – one of the key stations under MCR – as an example of how a community radio initiative should function in a developing nation. Unfortunately, politicisation and other financial issues forced this MCR to gradually convert to a vehicle of state propaganda.
There's a critical need to examine whether the media is stepping up to its responsibility of providing development communications in the contemporary context. Even though radio broadcasting was established in the island following the public communications model of the British Broadcasting Corporation (BBC), there's been a slow death of state-owned radio stations that have not been able to sustain listeners through the creation of a public sphere for strong social and political discussion.
In fact, there is hardly any space in state-owned media to critique and question ongoing development programmes – and what is generally seen or heard on state media is the blowing of the government's trumpet.
As for private media institutions, we need to accept the fact that they need to garner profits for their survival. But they have a responsibility to contribute to society.
This is particularly true of electronic media, which uses frequencies owned by the public.
In news bulletins and current affairs programmes, we see that development issues from both urban and rural areas are discussed in the media. And there have been instances where politicians and public officials have had to resort to immediate action when the media highlighted issues faced by the people.
But there's also the recent tendency to sensationalise media stories to reach a larger audience, which ends up misrepresenting what is actually transpiring on the ground.
And worryingly, some media institutions have also begun providing infrastructure facilities and other welfare programmes to the public – rather than creating a public discourse that would eventually force the government and other agencies to provide lasting policy-based solutions.
It is critical and timely for media houses, policy makers and scholars in Sri Lanka to take on the challenge of using media as a tool for development and positive change.
– Compiled by Krishan Siriwardhana