CURRENT CHALLENGES FACED BY SRI LANKA'S REAL ESTATE INDUSTRY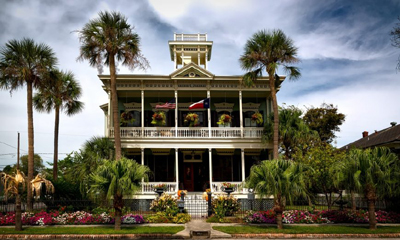 Real estate is one of the country's top revenue generating sources. Country's post-war impressive growth has led this sector to have an increased demand for residential property from the high and middle income sectors, and see more and more companies seeking grade A office spaces.
But there are still few challenges that are keeping the real estate industry from achieving its true potential. According to Jones Lang LaSalle Lanka (JLL), the internal and external factors faced by Sri Lanka's real estate sector are discouraging but are also preventable in the long term. So what are they exactly?
The construction situation
Thanks to the rapidly growing demand for residential and commercial properties and the government policies for new housing projects, the country's construction industry has been growing ever since 2009. According to NDB, since then its "growth has comfortably exceeded 7% despite global economic uncertainty during the period".
However one of the main challenges is the construction quality. It needs to be ensured by continuously incorporating innovative technology, sourcing out quality raw materials and skilled labour.
When it comes to raw materials, The Sri Lanka Construction Association Chairman explains that for cement, quality could be better assured through effective standardized techniques. Furthermore, for sand the issue is the difficulty to obtain one that is of high quality and pristine. Such sand is not only very rare but also, as a result, highly priced. Finally, another issue is that as the industry grows, it will be increasingly difficult to obtain quality metal with standard sizes; as a result, there needs to be more focus on recycling metal from old buildings that are being frequently demolished to free up land.
The Chairman also speaks about the need for the construction sector to move beyond traditional boundaries by implementing strict supervision, collaborating with Contractors' Union to improve industries and use modern and efficient technology to overcome issues with raw materials.
The decline in FDI
FDI in Sri Lanka has declined  from US$ 1070 million in 2014 to US$ 970 million in 2015. And it was only US$ 450 million in 2016 to which Trade Minister Malik Samarawickreme reacted as being "extremely low by any standard".
The most significant reason causing this is policy instability. As Shiran Fernando, an analyst at Colombo-based Frontier Research, puts it "it is a lot to do with policy inconsistency on some of the key criteria like taxes and land ownership". A policy is usually viewed inconsistent, when it is reversed or delayed. A prime example of this would be the VAT (value-added tax) increase. Its implementation was not only 6 months late, but previously the policy was also publicly opposed by the president, Maithripala Sirisena.
As a direct contributor to a nation's economy, FDI in Sri Lanka is a major factor that helps bring in new technology, fosters job opportunities, as a result, increases the employment rate. Thus, this decline in FDI might lead to detrimental threats to the demand for commercial property sector due to the inability to produce adequate job opportunities.
Lacking Infrastructure                                                                            
Due to increased urbanization, Sri Lanka's commercial hub, Colombo has been receiving increased attention from local and foreign investors. However within the recent years, due to factors like its skyrocketing property prices or the city's worsened traffic conditions, their focus has been shifting to exploring opportunities in the suburbs.
Yet, the challenge to cater to the increased demand for suburban properties is the country's infrastructure.
Even though property hunters are looking to relocate to the suburbs, their need to travel to Colombo for work purposes still exists. Thus, it is important to build efficient transportation links between the two. Presently, if you live in Galle or close to it, you can easily travel to Colombo using the Southern Expressway. Similarly, the Katunayake Expressway connects Colombo with the International Airport and the major travel destination, Negombo. Therefore, it is important to focus on enabling easy travel from areas such as Kandy, Trinco, Batticaloa, and Puttalam. Facilitated transportation times could potentially attract many investors to invest in properties all around Sri Lanka such as holiday homes, villas or commercial spaces for their businesses. This would ultimately vastly expand country's real estate market.
Conclusion
The Sri Lankan real estate industry is bound to boom. But ensuring the quality of the construction sector, showcasing policy stability to foreign investors to attract more FDI, and improving country's infrastructure will allow it to boom faster.