COVER STORY
DOING BUSINESS IN SRI LANKA
The ease of doing business and a climate that's conducive to investment are broadly considered to be leading indicators of a progressive economy – one that is seeking to engage all segments of the economy whether they be local or foreign with the end goal of ensuring equitable prosperity for all inhabitants of the land.
To this end, the World Bank has formulated a set of global rankings that reflects the doing business environment in nations with a special focus on 10 key facets: commencing a business, managing construction permits, obtaining electricity, registering property, securing credit, protecting minority investors, paying taxes, trading across borders, enforcing contracts and resolving insolvency.
Zulfath Saheed outlines the emerging concerns in regard to setting a level playing field for domestic business interests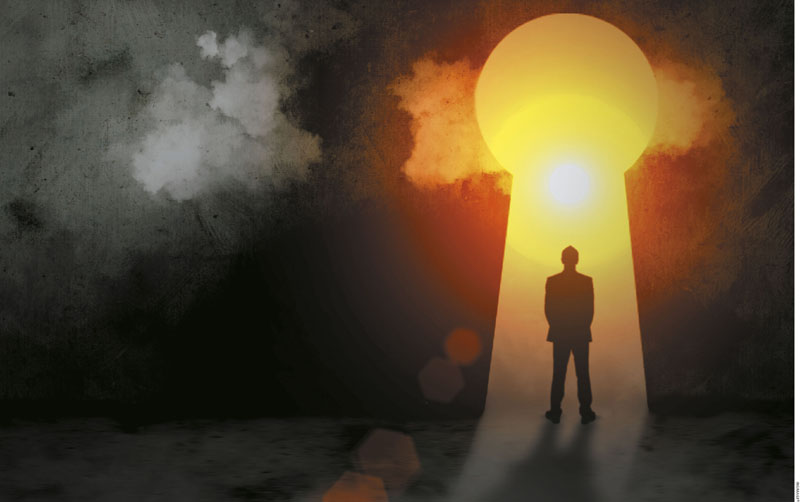 LATEST FINDINGS The 2017 Doing Business rankings have Sri Lanka in 110th place of the 190 nations that were ranked, which reflects a marginal drop from the preceding year.
In terms of progress, the island recorded advancements in the realms of commencing a business, protecting minority investors and resolving insolvency while facing setbacks in the remaining areas barring that of enforcing contracts, in which no change was recorded from the prior year.
In its commentary, the World Bank notes that "Sri Lanka made progress in two reform areas that are covered by the Doing Business report, namely starting a business and protecting minority investors. The improvements, while important, were not enough to stop a decline in the country's overall rank from 109 in 2016 to 110 in 2017."
"This is not necessarily an indicator that the country has slipped down in rank but is more a reflection that other peer economies have undertaken a larger number of reforms in the business environment during the same period," it explains.
REGIONAL TRENDS Eleven reforms that make it easier to do business were implemented by five out of eight economies in the South Asian region in the year under review. This is much higher than the region's annual average of nine reforms over the past five years.
Pakistan is among the leading 10 global improvers. Over the 12 months under consideration, it implemented a total of three reforms and saw its ranking progress from 148 to 144. India also implemented reforms across multiple areas.
Yet, the World Bank reveals that in the past five years, Sri Lanka has implemented the highest number of Doing Business reforms (12) in the region, followed by India with 10. The bulk of the business reform activity in the region was aimed at facilitating cross-border trade. However, Afghanistan and Pakistan stipulate additional hurdles for women entrepreneurs.
As for further recommendations, World Bank Country Director for Sri Lanka and the Maldives Idah Pswarayi-Riddihough observes that "simplified processes will reduce the cost of doing business and can help unleash entrepreneurship, which is needed to boost the economy… While Sri Lanka has taken positive steps in reforms, much needs to be done to enable the private sector to grow and provide equal opportunities for all."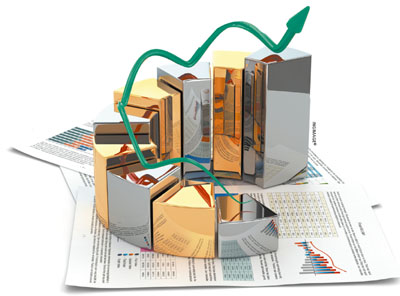 GLOBAL SCENARIO In its global country rankings of business efficiency, Doing Business 2017 awarded its top spot to New Zealand. Singapore ranks second, followed by Denmark, Hong Kong, South Korea, Norway, the UK, the US, Sweden and Macedonia.
The world's top 10 improvers, based on reforms undertaken, were Brunei, Kazakhstan, Kenya, Belarus, Indonesia, Serbia, Georgia, Pakistan, the UAE and Bahrain.
Moreover, the report cites research which demonstrates that better performance in Doing Business is on average associated with lower levels of income inequality, thereby reducing poverty and boosting shared prosperity.
THE FRAMEWORK The Doing Business report is compiled by the World Bank together with its private-sector lending arm the International Finance Corporation (IFC). It is among the bank's most widely-held publications since its launch in 2003. But the Doing Business ranking system is not without its critics.
For instance, a 2015 report in Bloomberg noted that "the results of such efforts sometimes are deceptive… because the annual ranking of business friendliness of regulatory systems isn't based on surveys of businesses."
"Instead, it analyses regulations and regulatory change, and awards points for pro-business measures and takes them away for anti-business ones. In practice, that means rating government policies without considering their real effect. It's a ranking of institutional good intentions, which explains why so many politicians swear by it," it adds.
Others have criticised the methodology of the report, alleging that it is biased against all regulations including worker protection. At the same time, certain nations were said to be uncomfortable with the degree of transparency in the ranking system, which reportedly posed a problem for the World Bank as to whether it should rank member states.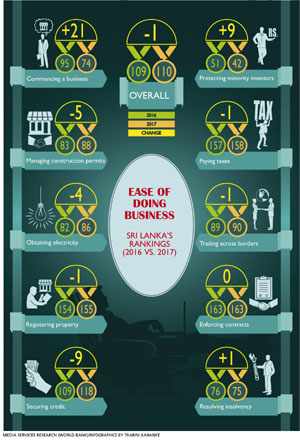 WORLD BANK RESPONSE Despite the criticism, the World Bank announced in 2013 that it would retain its ranking of nations on the ease of conducting business.
A statement issued by World Bank President Jim Yong Kim at the time noted that "the World Bank Group's work on business climate development, including the Doing Business report, is core to our mission of ending poverty and in fact we expect it to grow… I am committed to the Doing Business report and its rankings have been part of its success."
"Going forward, I will be pushing World Bank Group staff to focus their efforts on improving all aspects of Doing Business including its data, methodology and rankings," he added.
GOVERNMENT MEASURES The Sri Lankan administration has made no secret of its interest in improving the doing business environment in the country so as to place the nation among the leading 100 in the Doing Business rankings.
Meanwhile, speaking at the National Business Excellence Awards (NBEA) 2016 ceremony earlier this year, the Governor of the Central Bank of Sri Lanka Dr. Indrajit Coomaraswamy revealed that task forces will be established to improve Sri Lanka's ranking in the Ease of Doing Business Index and "look into measures to reduce the time on the approval processes for businesses to take off."
Coomaraswamy was also of the view that "the country needs to create a sustainable growth model that should be private sector-driven, as well as more FDIs and exports."
A series of Ease of Doing Business Forums have also been conducted by the Ministry of Finance. Offering self-inquiry credit reports online to the public by the Credit Information Bureau of Sri Lanka (CRIB), removing radiation testing on imported fish, and amending policies to permit abandoned fisheries harbours to carry out boat repairs and related activities – to increase the opportunity to earn foreign exchange – are cited by the ministry as positive outcomes of such forums.
INVESTMENT PROSPECTS Last year, Sri Lanka's foreign direct investments (FDIs) declined by as much as 54 percent year-on-year to reach only US$ 450 million from 970 million dollars in the prior year, with inconsistent taxation and economic policies weighing on offshore investors.
A World Bank report titled 'Sri Lanka: Country Snapshot' also points out that "with limited national savings compared to national investment, more FDI is needed in the manufacturing and export sectors to sustain a high growth path."
Meanwhile, the government has announced plans to draw up several free trade agreements (FTAs) with regional counterparts that are expected to help the nation attract FDIs. These include a Sri Lanka-Singapore FTA that's expected to be finalised this year and an FTA with Bangladesh (which is currently under discussion at the secretary level), as well as an impending FTA with China.
A proposed trade pact with India is also intended to strengthen bilateral trade and investment ties with Sri Lanka's immediate neighbour although it has come under scrutiny and faced public resistance over fears that such a deal could be to the detriment of the local market.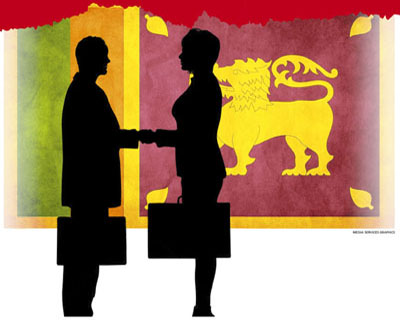 INVESTMENT CLIMATE The investment climate in the country continues to be viewed cautiously with the upward movement of interest rates and inflation being broadly viewed as a deterrent to the cost of doing business.
Responding to the exclusive LMD-Nielsen Business Confidence Index (BCI) survey in February, less than a quarter of the island's businesspeople confessed to viewing the current investment climate in a positive light while slightly over a third continued to feel that this is not a good time to invest.
One corporate executive even claimed that "although there are many foreign investors interested in investing in our economy, they seem to be hesitant due to the investment climate not being properly managed by the government."
Echoing these sentiments, another survey participant maintained that "the proposed investment plans do not seem stable and the strategies implemented to attract investors are poor."
Another remarked: "Foreign investments seem to be coming up now but the investment plans made by the government and their decision-making processes aren't right."
THE PRIVATE SECTOR The government's policy objective of achieving GDP growth in excess of eight percent would require Sri Lanka to raise its annual rate of investment from the current level of approximately 28 percent of GDP to at least 35 percent, according to the Institute of Policy Studies (IPS) of Sri Lanka.
IPS explains: "With increasing pressures on public finances and announcements that public investment is likely to be capped at around six percent of GDP, this higher investment ratio would need to come almost entirely from private investment … Within this, foreign private investment too plays a critical role. This then necessarily means that private sector development is a critical part of Sri Lanka's overall development challenge."

"While the sources of faster growth in recent years have mainly been from government initiatives, the sources of sustained faster growth in the medium term will need to come from the private sector – large and small. No longer can we look at private enterprise development from just the narrow lens of 'industrial development' as may have been done in the past," it cautions.
According to the research institute, this calls for exploring and addressing myriad factors that can "strangle or strengthen the private sector, provide it with a conducive climate for growth and ensure it plays a substantial role in bridging growth disparities, (as well as) contribute to more inclusive economic progress and prosperity in the country. The latter becomes especially important in Sri Lanka's post-war milieu."
REGULATORY CONSTRAINTS A comparison between Sri Lanka and New Zealand highlights glaring differences in the context of the number of regulatory constraints faced.
During the process of commencing a business, for example, a standardised company would need to go through only one procedure (i.e. apply online for registration with the Companies Office) in New Zealand. A similar entity would have to navigate its way through seven procedures in Sri Lanka despite the advances achieved in this reform area in the recent past.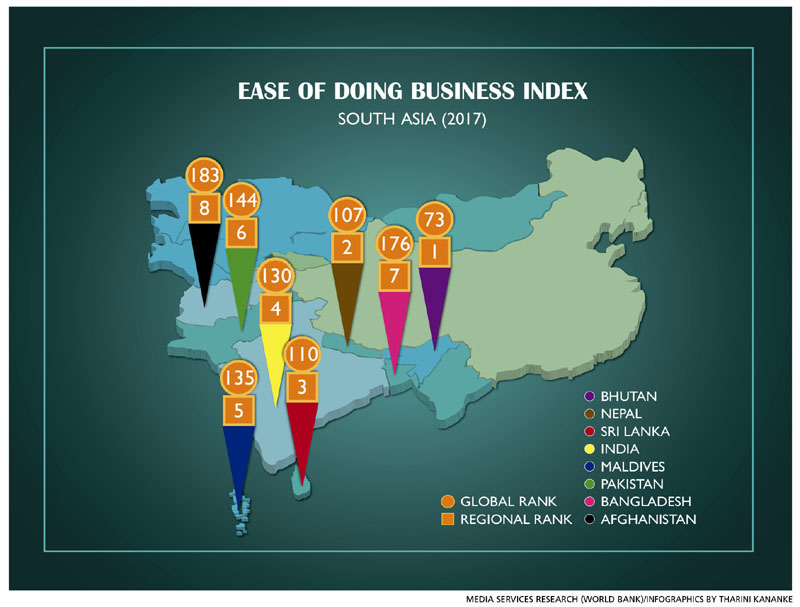 Similarly, when it comes to paying taxes, a business in New Zealand would be required to make seven payments a year compared to 47 in Sri Lanka, which is even higher than the average for South Asia (nearly 32).
According to the 2017 Doing Business rankings, the reform area of obtaining credit suffered the largest setback in Sri Lanka with credit bureau coverage of 57.2 percent of adults compared to universal (100%) coverage in New Zealand.
MONETARY POLICY In its February monetary policy review, the Monetary Board of the Central Bank of Sri Lanka insisted that "the economy is gradually responding to the stabilisation measures adopted by the Central Bank and the government since late 2015.
However, close monitoring of macroeconomic developments is necessary in the period ahead with a view to adopting further corrective measures if and when required."
The board also decided to maintain the Standing Deposit Facility Rate (SDFR) and Standing Lending Facility Rate (SLFR) of the Central Bank by leaving them unchanged at seven percent and 8.5 percent respectively.
FORWARD MOMENTUM Alongside the release of the Doing Business report, World Bank Chief Economist and Senior Vice President Dr. Paul Romer made some pertinent observations: "Simple rules that are easy to follow are a sign that a government treats its citizens with respect. They yield direct economic benefits – more entrepreneurship, market opportunities for women (and) adherence to the rule of law."
"But we should also remember that being treated with respect is something that people value for its own sake and that a government which fails to treat its citizens this way will lose its ability to lead," he warned.
The underlying theme appears to be that the end goal of a more enabling environment for conducting business is to create an inclusive society – one that generates economic opportunities for all.