COYLE
Aminda Rodrigo appointed new Chairman of COYLE at 20th Anniversary Celebrations
His Excellency, President Maithripala Sirisena and Hon. Prime Minister Ranil Wickremesinghe graced the occasion of the 20th Anniversary celebrations of the Chamber of Young Lankan Entrepreneurs (COYLE) held on 10th March at the Shangri-La Hotel, Colombo.  Also present at the gala function were several Ministers together with local and foreign dignitaries. The traditional Kiribath was cut by past Chairmen, followed by the launch of the COYLE Coffee Table book aptly named, "20 Years of Defining Entrepreneurship in Sri Lanka", which was presented to the President and Prime Minister.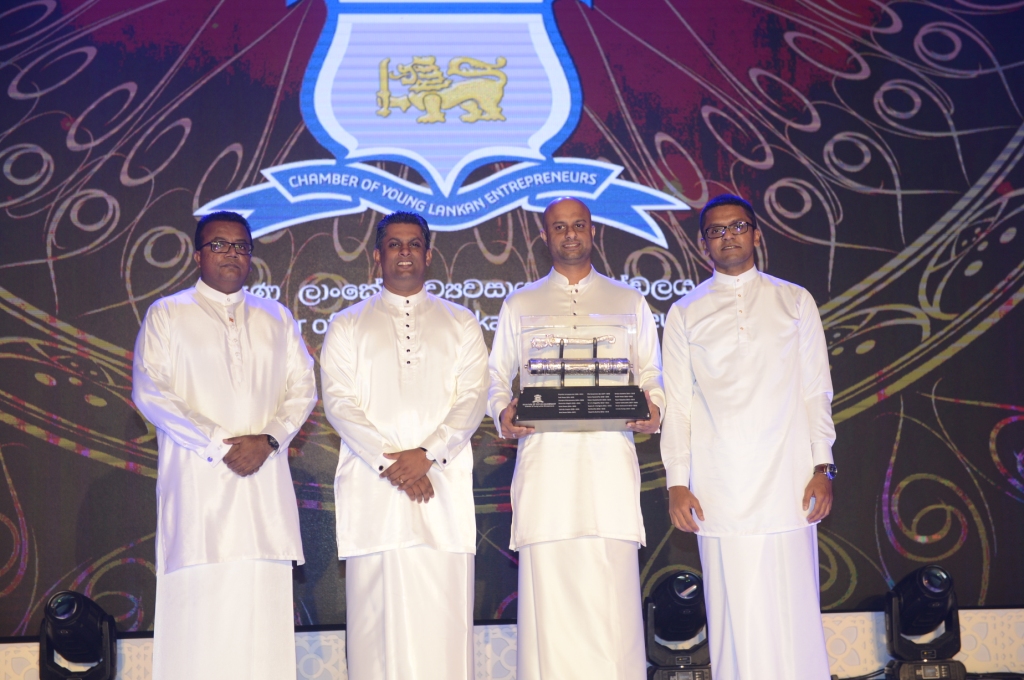 Aminda Rodrigo was appointed as the new Chairman of COYLE at the Annual General Meeting which preceded the event. He takes over from Dinuk Hettiarachchi who held the office for the year 2018/19. The new Chairman will be ably assisted by Senior Vice Chairman Chamath Kottage and Vice Chairman Saranga Goonawardena.
Aminda Rodrigo, who assumed duties as the 20th Chairman of COYLE is Group Director of Rohan Rodrigo Group. An old boy of St. Thomas's Prep Colombo, he qualified at the University of Leeds UK with a BSc (Hons) in Management Studies with Information Systems. He has several years' experience handling the Group's various subsidiary businesses comprising of Engineering, Logistics, Energy & Tourism sectors.
Speaking of the appointment Aminda commented: "I am pleased and honored to have been elected Chair of COYLE.  What has always impressed me about the Chamber is the pragmatic and tangible approach taken to addressing the very real business concerns of our Members. We are energized and ready to build on the record breaking success our members and the community have experienced in the previous years. I see the Chamber contributing to making Sri Lanka an attractive place to do business whilst promoting and enhancing the links between overseas business chambers.
He added, "I am proud of the work done by COYLE, and I am even more proud to be given the opportunity to lead this group of highly dynamic, skilled and engaged membership, Committee members and Secretariat. I am determined to build on the legacy of the last 20 years and take the Chamber forward to the next level of success."
Outgoing Chairman Dinuk Hettiarachchi in his speech stated, "As I transition out of the role as Chairman of COYLE, I take this opportunity to thank you all for your continued support and to reflect on what we have been able to accomplish for our Chamber. As I hand over stewardship, I am excited to say I will be leaving you in the very capable hands of incoming Chairman for 2019/20 Aminda Rodrigo, who has been involved with us here at COYLE for many years."
COYLE continues to serve as a foundation for its advocacy efforts in interacting with Government policy and decision makers, with a view to enhancing business entrepreneurship and taking the country forward towards economic progress.