COVER STORY | SRI LANKAN OF THE YEAR

Climbing the Charts
Yohani de Silva is conferred LMD's Sri Lankan Of The Year title for 2021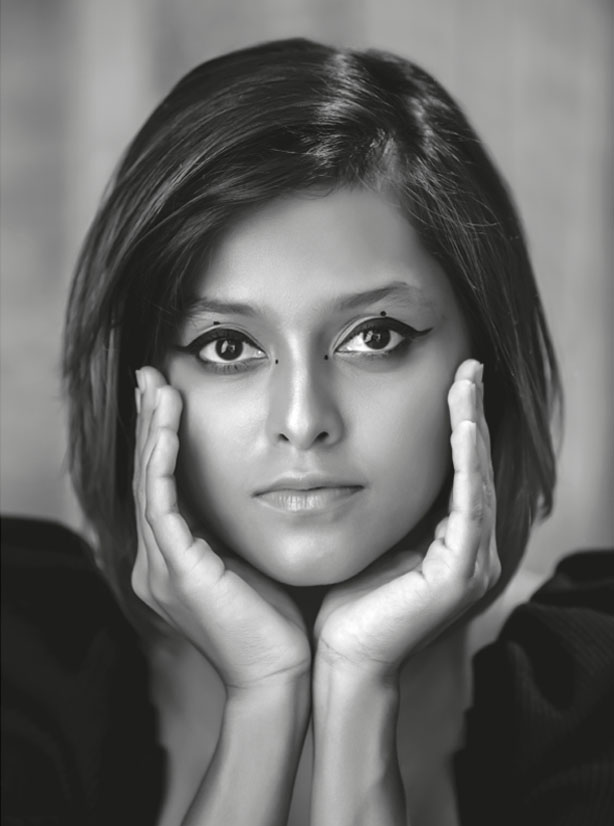 Against the backdrop of multiple crises on various fronts, 2021 has proved to be another difficult year for Sri Lanka. With challenges ranging from the pandemic, 'travel restrictions' and lockdowns, to environmental and human rights concerns, and political skulduggery – not to mention ballooning debt, rising prices and dwindling forex reserves on the macroeconomic front – the country and its citizenry have had to navigate an obstacle course in pursuit of a post-COVID revival.
It's been a case of survival of the fittest this year.
TORCHBEARERS That said, Sri Lankans have displayed their resilience yet again with leading corporates and businesspeople being commended for their diehard efforts to get the country back to some sense of normalcy.
Among them are LMD's A Listers (Captains of Business, as we call them), the nation's Most Respected entities, leading listed companies (a.k.a. LMD 100 companies), guardians of the most valuable and loved brands to name a few, and Most Awarded corporates.
IMAGE SETTERS In addition to the aforementioned roll call of corporate honour, illustrious citizens from other walks of life and numerous fields have also elevated the nation's image on the international stage with their eye-catching feats.
What's more, they have raised our spirits from time to time during what has been a gut-wrenching year, following nine months of pandemic induced misery.
Be it by representing the country in the international sporting circuit or being identified as members of the academic and scientific community who have made global waves through invaluable contributions in their fields of expertise, these Sri Lankans have been the torchbearers of the nation's pride – the image setters, if you like.
Among them is Yohani de Silva, the young musician who shot to international fame with her rendition of 'Manike Mage Hithe.' As Professor in Management Studies at the Open University of Sri Lanka Prof. Nalin Abeysekera put it, she helped catapult Sri Lanka's music industry to the global arena.
Her heroics on the global stage and string of successes produced the positive vibes that we desperately needed, in addition to turning the spotlight on our precious nation – perhaps more than anyone else in the last 12 months – for all the right reasons.
Yohani is set to represent her motherland in an official capacity as a brand ambassador for Sri Lanka Tourism, which means that she will continue to promote the country and its multiple offerings.
Shortly after its pioneering launch, LMD took the bold step of nominating its first Sri Lankan Of The Year (SLOTY) in December 1994 – and this accolade has not only gone on to be emulated by others but also rank among the nation's foremost awards over the years.
Given the extent of Yohani de Silva's contribution to enhancing the nation's image to date and potential to do much more, we believe that she is a worthy recipient of LMD's SLOTY award for 2021.
Among the other personalities who were considered for SLOTY this year were Dinesh Priyantha (for winning Gold in the men's javelin throw at the XVI Paralympic Games in Tokyo), Sri Lanka's rising cricket superstar Wanindu Hasa­ranga (for his No. 1 bowler ranking among the International Cricket Council's men's T20 players) and Deshamanya Prof. Mohan Munasinghe – a recipient of the 2021 Blue Planet Prize in recognition of his research in areas relating to the environment and sustainability among others.
And for being inducted into the ICC Cricket Hall of Fame during the year and continuing to be model citizens, Kumar Sangakkara (who is a two time SLOTY and only the second person to achieve the feat) and Mahela Jayawardene were also in contention to be named SLOTY this year.
Another past SLOTY, Dr. Asha de Vos was considered as well – for being among the 2021 Tällberg-SNF-Eliasson Global Leadership Prize winners and shortlisted in the Scientific Achievement category of the 2021 Nature Research Awards for Inspiring Women in Science, and receiving an appreciation award at the Sri Lanka Vanithabhimana 2020 awards, in recognition of her contributions to marine research.
FIRST AMONG EQUALS While it cannot be denied that these Sri Lankans have served their country with pride and panache over the past year, and are equally deserving of LMD's accolade, we are honouring Yohani de Silva as a first among equals, for she has connected with her fellow citizens as well as the wider international community across the troubled seas.
– LMD 
---
VIRAL FOR ALL THE RIGHT REASONS
Ashwini Vethakan profiles LMD's 2021 SLOTY

With the advancement of technology, the power of social media has increased in leaps and bounds. What began as a mere source of entertainment and means to communicate with one another remotely has become one of the most powerful tools in the world.
This tool has been used for both the destruction and betterment of society. Over the years however, many citizens of the world have found fame overnight – many hidden gems have been discovered and put on the right path, thanks to world of social media.
In this new world, becoming a viral phenomenon isn't beyond the ordinary citizen; but what's difficult is getting there for the right reasons.
As luck would have it, young Yohani de Silva gained a mass following with her soothing rendition of 'Manike Mage Hithe' – and the cheerleaders included fans from across the globe when Bollywood superstar and internationally acclaimed actor Amitabh Bachchan shared a TikTok video of a scene from his classic movie Kaalia, which was edited with the popular song.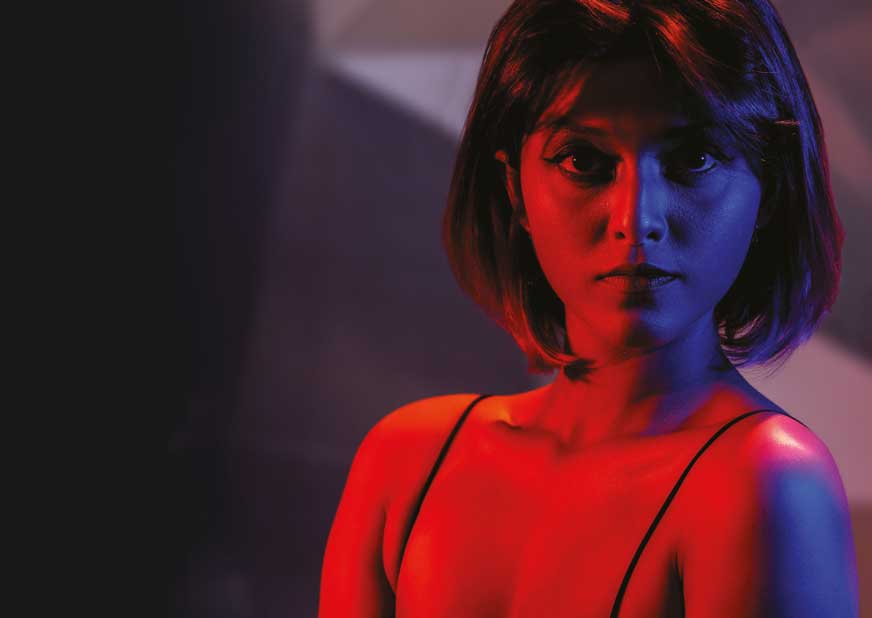 All it took was a single share by Bachchan… and Yohani's world changed overnight. It's been refreshing to watch Sri Lanka making the headlines on international forums since September – for the first time in a long time, for the right reasons!
Call it a cult following or sensationalism at its finest but like a siren in the night, this millennial musician has captured fans from around the globe with her dainty soprano tunes, vibrant personality and refreshing character.
TALENT ON SHOW Born to parents Prasanna and Dinithi, she is the elder of two daughters. Though Yohani is famous for her cover songs, she has also written her own singles. What's most impressive is that she isn't merely a musician. No, Yohani's credits distinguish her as an artiste, a producer and a rapper – quite the collection of talents, let it be said.
VERSATILE DIVA Many critics have also pointed out that the young starlet – with her soft, sultry voice and bedroom eyes – is perfect for the camera. The Manike Mage Hithe video on YouTube alone has many commenters describing how they were drawn to it because of Yohani's ability to capture their attention through the screen. Which makes one wonder if this means modelling is the next gig for the young songstress.
A STAR IS BORN As the year draws to a close, Yohani de Silva's groundbreaking cover Manike Mage Hithe has more than 185 million views on YouTube from around the world while her Instagram followers and YouTube channel subscribers have increased dramatically… by the millions, in fact.
Ever since its break out on social media in India, the video's views have continued to spike and cover versions of Manike Mage Hithe are being produced by hundreds of her loyal fans.
De Silva has become a popular figure among Bollywood artistes with legends such as Shah Rukh Khan and Siddharth Nigam supporting Sri Lanka's young star on social media.
Fast forward to October and the singing sensation was on stage, touring the length and breadth of India as she visited New Delhi and Hyderabad in a two part concert that was sponsored by one of the leading television stations in the country.
By November, the innovative entertainer had made the seamless transition from Sinhala covers to English music with her debut single 'Moving On' – and she is poised to move on to bigger and better things in the new year.
And in a telling sign of her global appeal, she was seen performing at the Dubai World Trade Centre on the UAE's National Day in December. It was also recently confirmed that she will be headlining a show at the Sri Lanka Pavilion at Expo 2020 in Dubai, in the first week of March 2022.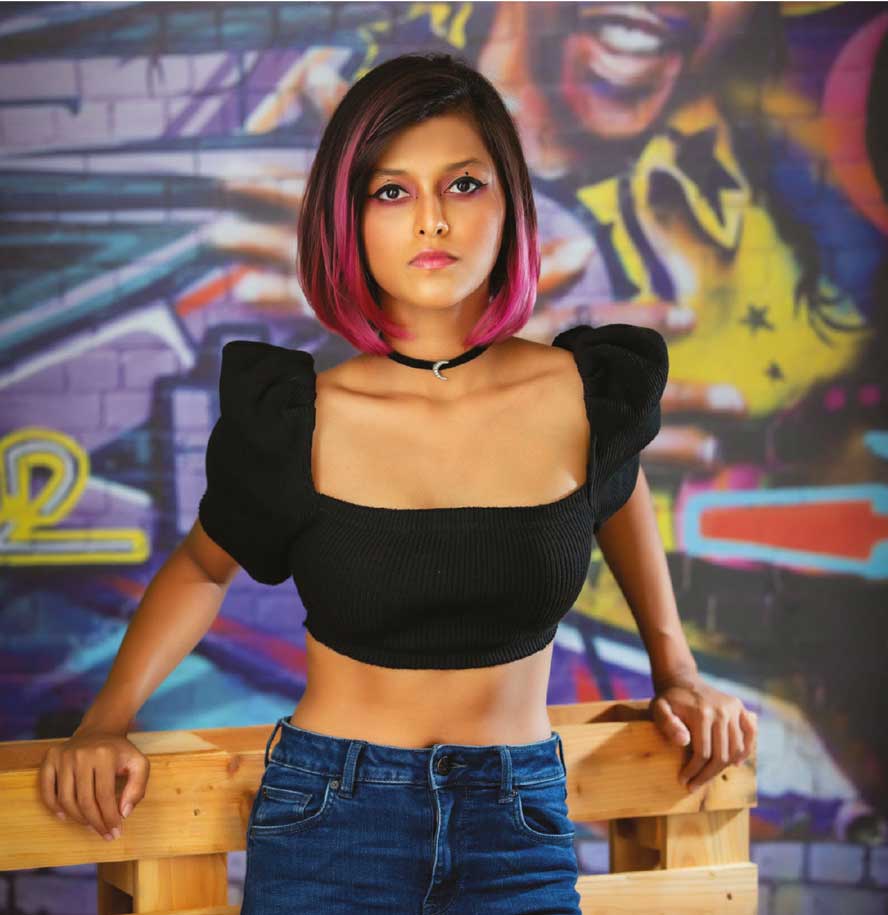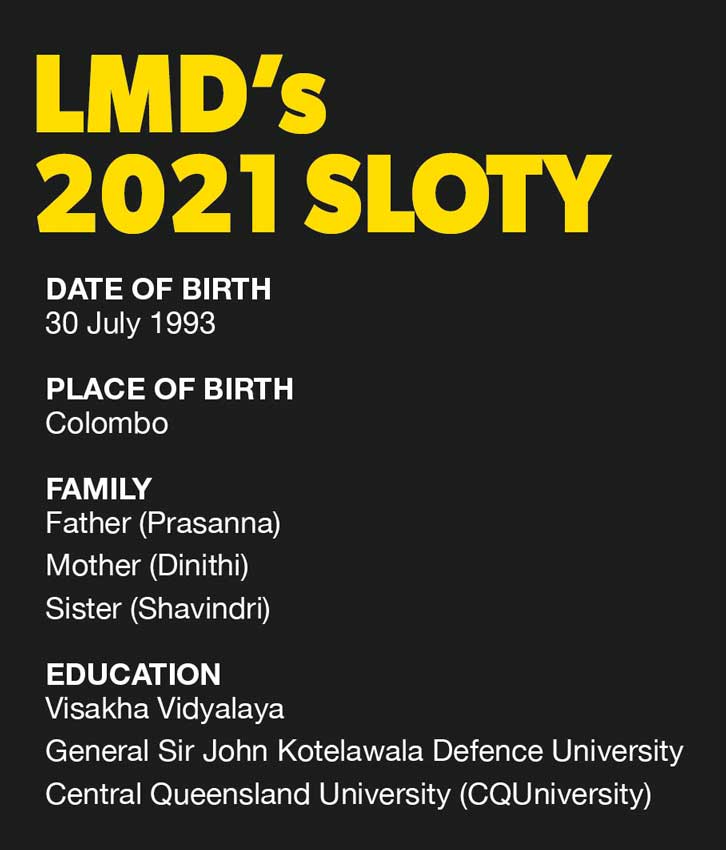 BOLLYWOOD CONNECT Indeed, a former SLOTY has made the grade in Bollywood and is among Indian cinema's leading ladies today. So when Yohani was 'photo captured' on social media in what seemed like a fun get together with Jacqueline Fernandez, the temptation to draw parallels with imminent stardom was omnipresent.
Yohani possesses the unique ability to be a shining Sri Lankan gem on the world stage. Though she is armed with a degree in Logistics Management and Professional Accounting, de Silva found herself drawn to music and its everlasting sounds.
In an interview not long ago, de Silva explained that she loves listening to Indian music – particularly Hindi music. And thanks to her success this far, she has many promising projects lined up.
While the singer is still brushing up her Hindi language skills, she once again transfixed her followers by singing the title track for the Indian movie Shiddat. And given her determination to become more multilingual – since this is the expectation of most young musicians in the industry these days – there's a sense of intrigue about what language the young starlet will choose to embrace next.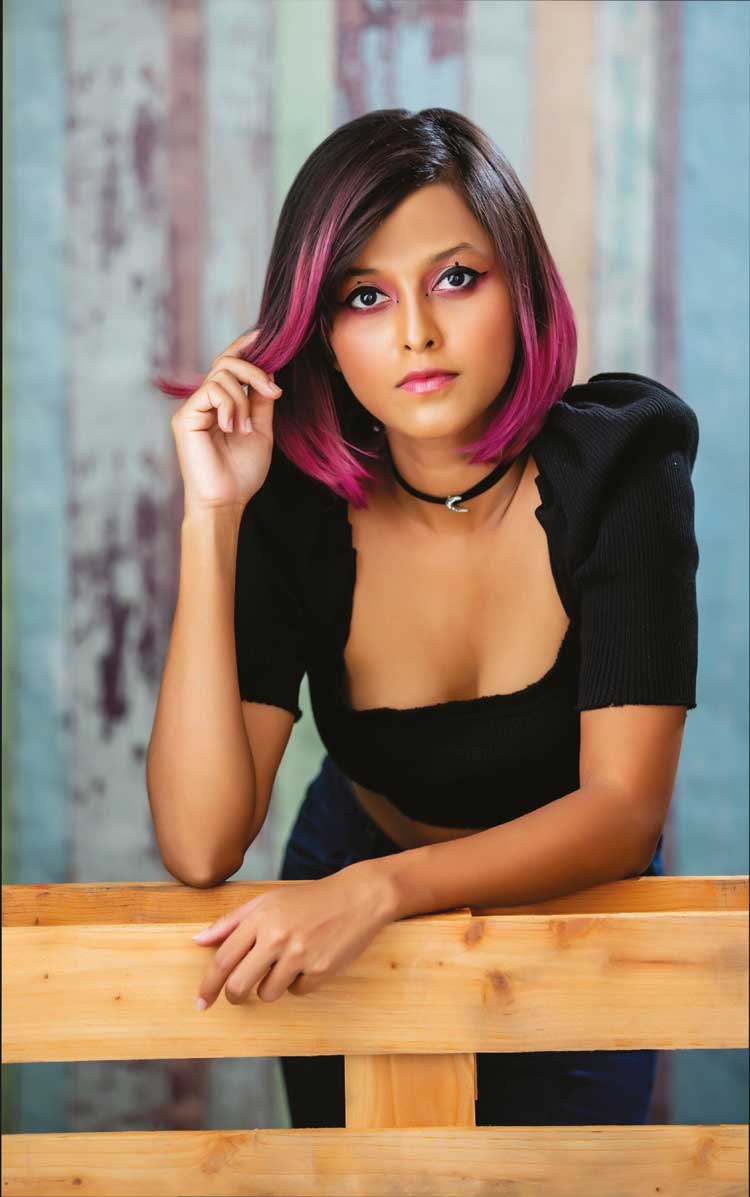 PRAISE WITH A PRIZE Sri Lanka may have been late to the party but it did present Yohani with the deserved recognition when the State Minister of National Heritage, Performing Arts and Rural Arts Promotion recently announced that the young singer is due for a state award for drawing international attention to the country.
In October, the prime minister too requested that she be awarded national honours for bringing pride to Sri Lanka. This came in the form of a plot of land gifted to the singing sensation and in November, Yohani de Silva was bestowed the Kala Keerthi Abhimani award for her contribution to Sri Lanka's music industry by the All Island Cultural En­vironment Protection Organization.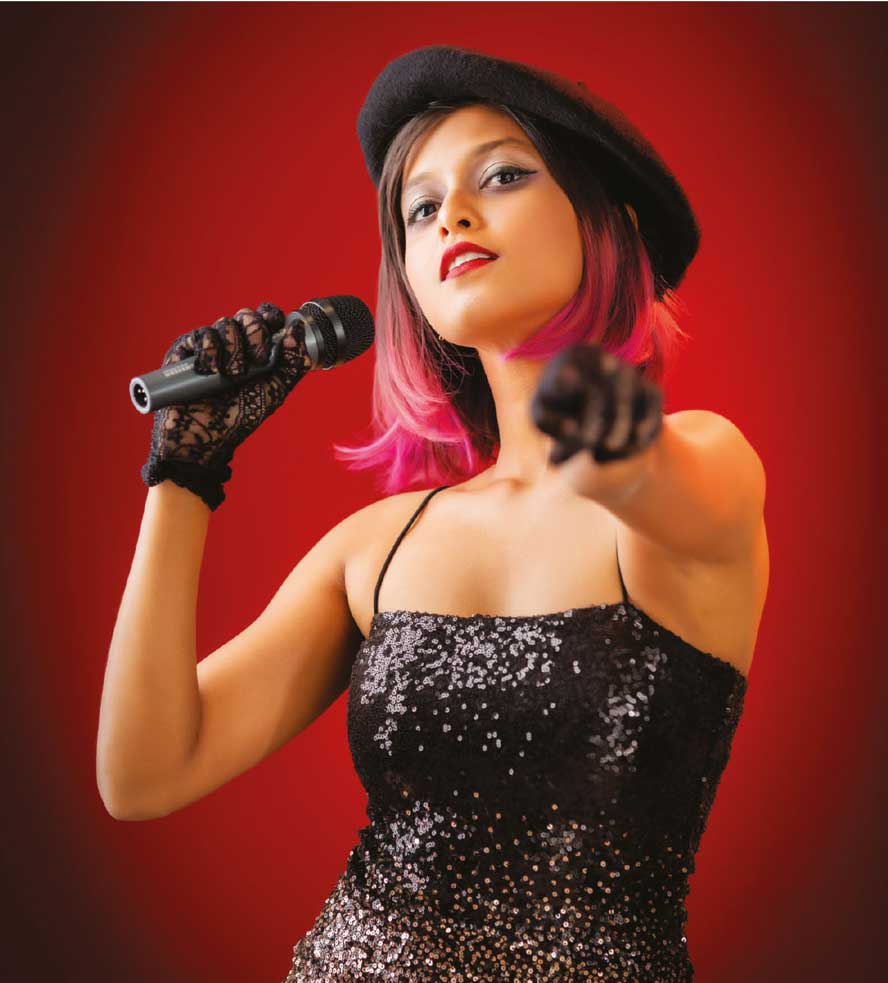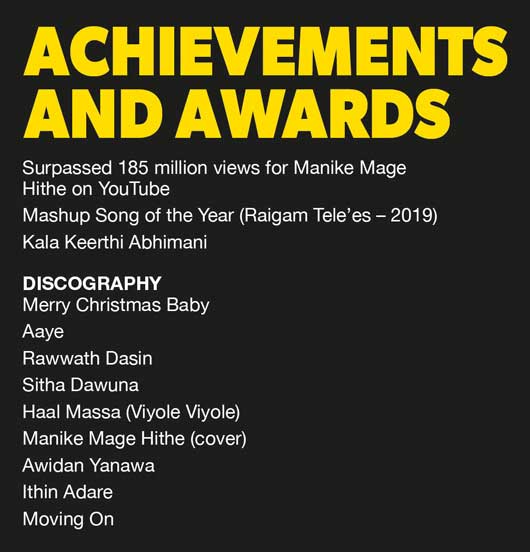 YOUNG ROLE MODEL If there is one lesson Yohani has taught the young and impressionable gen Z and Alpha populations out there, it's that any youngster can realise his or her dream by working hard… and cultivating a positive mindset that says 'anything is possible.'
What perhaps is as striking as any of Yohani's attributes is her humble demeanour: no matter how bright her colours shine, she maintains a mature mindset and takes pride in flying the Sri Lankan flag wherever this fascinating musical journey takes her.
Social media is among the most powerful tools on the planet; and if it is wielded in the right spirit, the world can indeed be your oyster.
---
 Yohani 'n' Vibe!

Singer, songwriter, rapper, music producer and businesswoman, Yohani de Silva had a fun and exciting conversation with Vibe shortly before her rise to fame. The young lady with a hypnotic voice and immense musical prowess spoke to Media Services' quarterly magazine for gen Z about her favourite things… with a little bit of thought and a whole lot of laughter.
Here are excerpts from what we published in the July-September 2021 edition of Vibe.
Q:Greatest music influencers since childhood
A: Bee Gees, Spice Girls, Backstreet Boys, Avenged Sevenfold, Breaking Benjamin, and pop artistes like Rihanna, Alicia Keys and Eminem
Q:Which artiste has impressed you the most and why?
A: Eminem – his growth and relevance for so many years is impressive
Q:People you would like to share the stage with one day
A: Billie Eilish and Eminem
Q:A piece of music that brings you positive vibes
A: Satellite by Above & Beyond – it's not a happy song but since it is the first cover I did for YouTube, it always feels nice to listen to it
Q:Three lines that describe you
A: Fun, crazy and probably a little psycho!
Q:If not music, which profession would you have chosen?
A: Accounting or logistics and supply chain
Q:Something you can never have enough of
A: Sounds and music – any sound
Q:Best place to hang out
A: Studio – with some coffee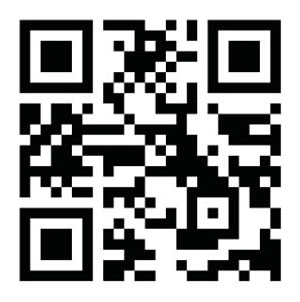 To watch her full interview,
visit Vibe on YouTube
www.youtube.com/watch?v=-cSMB4fq6rU&t=35s
---
SRI LANKANS OF THE YEAR CHRONOLOGY (1995-2020)