COVER STORY


ASSESSMENT METHODOLOGY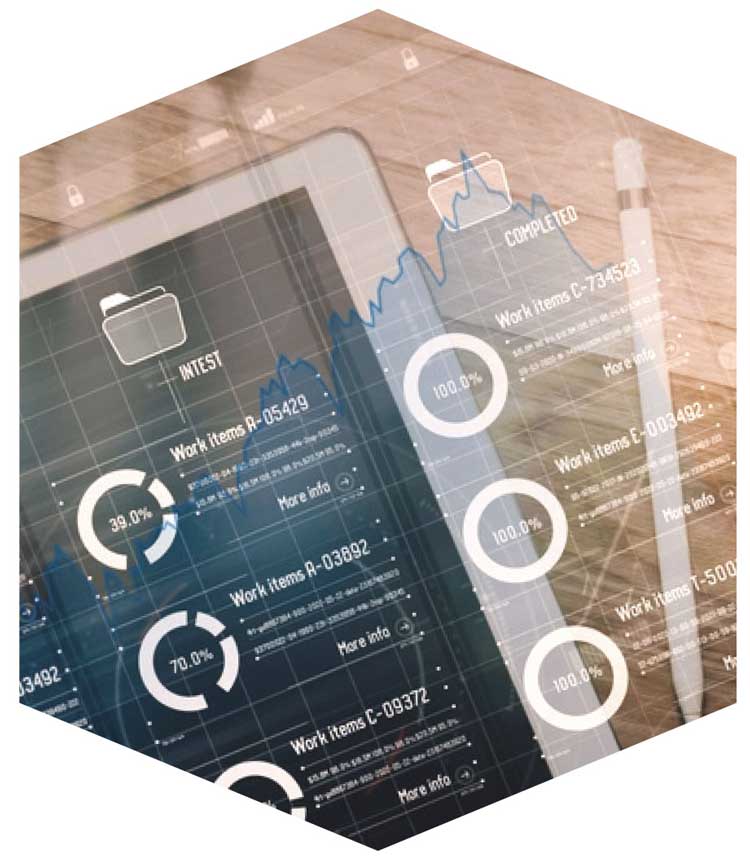 Great Place to Work® Inc. is a pioneer that has been studying and recognising the Best Workplaces™ around the world for more than 30 years. It is based in over 90 countries and assesses organisations across 150 territories.
The Sri Lanka study is based on the global model and a rigorous methodology, which has been researched, evaluated and conducted in similar studies around the world. This model app-lies across all geographies as it primarily measures hygiene factors in the work environment, which are considered the requisite foundation of a Great Place to Work For All™.
Eighty-five percent of the Great Place to Work For All™ evaluation is based on the experience of trust and employees reaching their full human potential as part of their organisation, no matter who they are or what they do. These experiences are analysed in relation to each organisation's size, workforce demographics and industry norms.
The remaining 15 percent of the evaluation is based on all employees' daily experiences of innovation, the organisation's values and the effectiveness of its leaders in ensuring they are consistently experienced.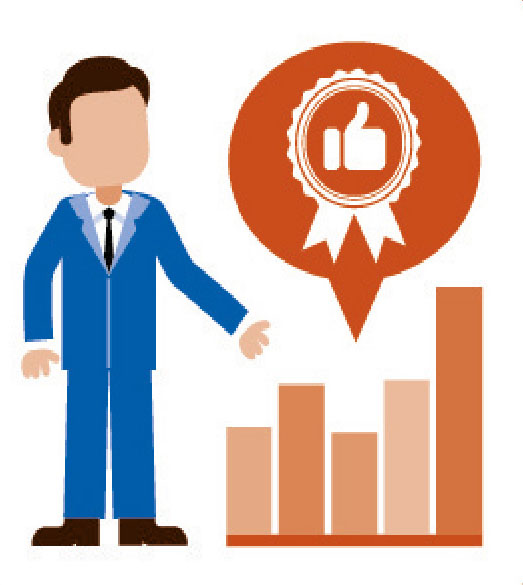 CERTIFICATION The Great Place to Work-Certified™ programme recognises all eligible organisations that meet the gold standard for certification.
ELIGIBILITY Organisations with 10 or more employees and a minimum of one year's operations.
CRITERIA An organisation in which at least 70 percent of employees confirm it to be a great workplace by rating it positively in the Trust Index© survey by Great Place to Work® Inc. and on submission of a satisfactory Culture Brief©.
Organisations that are Great Place to Work-Certified™ with 20 or more employees can opt to forward their results for recognition in the Best Workplaces lists if they fulfil the eligibility criteria.
Great Place to Work® in Sri Lanka now publishes new lists based on subcategories in certain demographics (e.g. Best Workplaces for Women and Best Workplaces for Millennials) and selected industries (e.g. Best Workplaces in IT/ITES, BFSI, Manufacturing, Logistics and so on). For the first time, a list for Best Workplaces in Wellness will be introduced this year.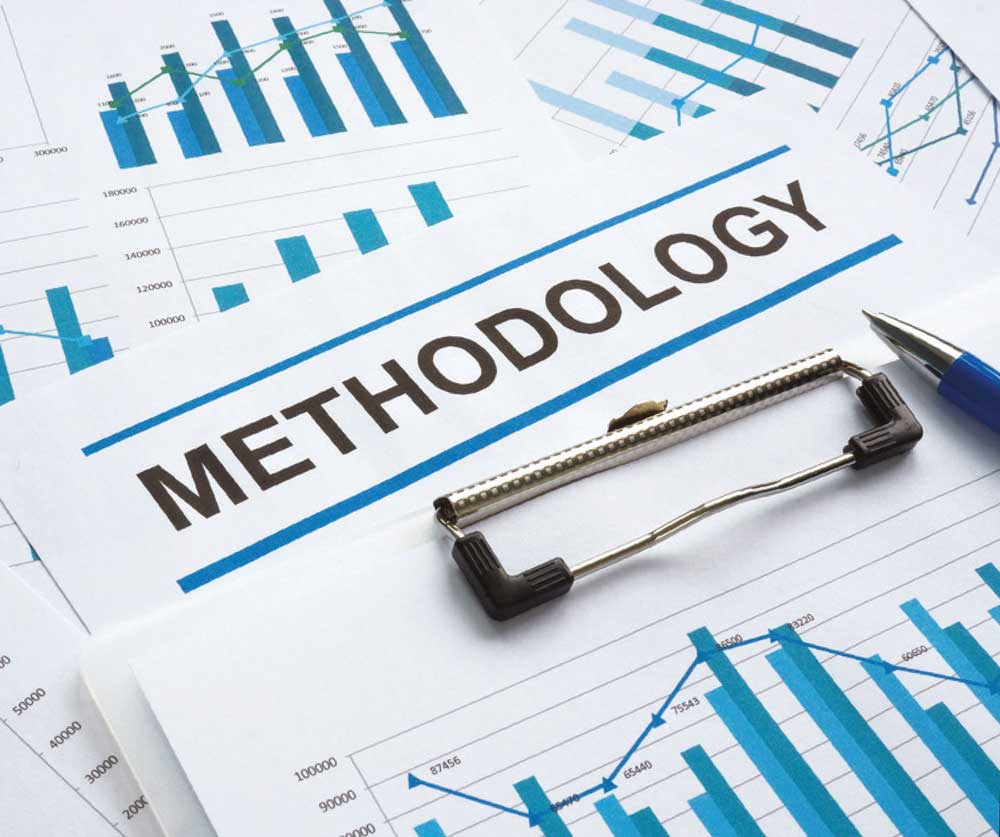 GREAT PLACE TO WORK FOR ALLTM
METHODOLOGY Great Workplaces For All are able to maximise human potential through effective leaders, meaningful values and a deep foundation of trust with all employees, regardless of who they are or what they do. When those qualities are in place, these workplaces benefit from enhanced innovation and financial growth.
TRUST Fundamental to a great workplace is a sense of high trust between employees and management. Leaders are credible, show respect and are fair, and this helps drive experiences of pride and camaraderie.
MAXIMISING HUMAN POTENTIAL A great workplace for everyone regardless of who you are or what you do in the organisation.
VALUES Organisational values are not merely written but what employees actually experience in their day-to-day work lives – particularly what they see in their leaders.
LEADERSHIP EFFECTIVENESS An effective leadership team has an emotional connection with the organisational culture and its people, as well as an ability to create a coherent and effective strategy at every level of the business.
INNOVATION BY ALL A great workplace culture enables an organisation to continuously improve, adapt quickly and generate pivotal opportunities, by tapping into the intelligence, skills and passion of everyone in the organisation.
FINANCIAL GROWTH Financial growth is an expected outcome of a successful and positive great workplace culture. Great workplaces are ones that have been built with the vision and capabilities for long-term financial sustainability.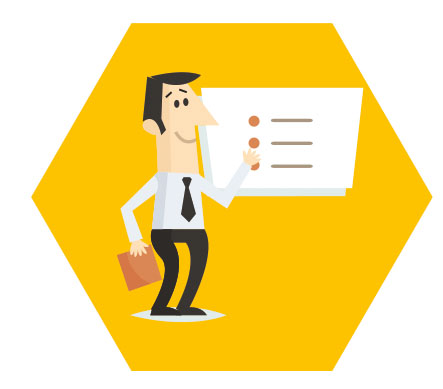 FIRST STEP The first step to being recognised as a great workplace is to voluntarily undertake a paid assessment with a view to being certified and opting to participate in the 'Best Workplaces' studies.
While all organisations undertaking the Great Place to Work® assessment can be certified upon meeting global standards, participants who submit their results to the Best Workplaces study will additionally be considered for inclusion in the lists of the 'Best Workplaces in Sri Lanka' and 'Best Workplaces in Asia' each year.
To qualify for the national Best Workpla­ces study, an organisation must have 20 or more employees and be a registered entity in Sri Lanka.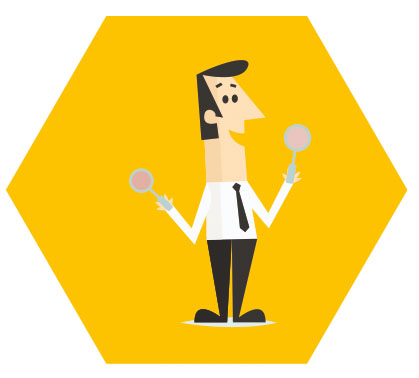 TWO LENS MODEL The Great Place to Work Model™ considers workplace culture from two perspectives: the employee perspective – whereby employees' perceptions of the workplace experience are averaged using the Trust Index© survey; and the manager's perspective – whereby the quality of interactions intended through people practices established by management is evaluated using the Culture Audit© tool.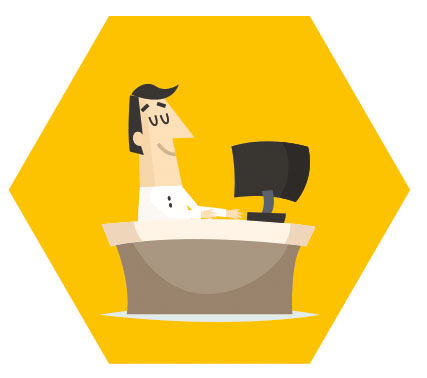 EMPLOYEE EXPERIENCE A unique employee-centric framework is used to measure employee perceptions through the Trust Index© survey – a proprietary emplo­yee feedback tool developed by Great Place to Work®.
Comprising 59 statements and using a five point Likert scale, the universal instrument measures the employee experience and counts for 75 percent of an organisation's score.
Administered in multiple modes – i.e. email, paper or kiosk, depending on the organisation's requirements – the survey is available in all three local languages.
Through two openended questions, the tool also captures employees' comments about what makes their workplace great and what would make it better. And it encourages employees to submit their opinions and suggestions through anonymous responses.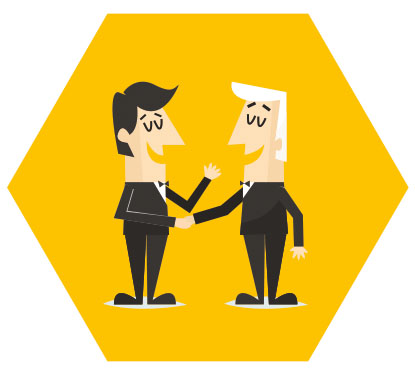 PARTICIPATION To be considered, organisations must meet the Great Place to Work-Certified™ standard of 70 percent positive employee sentiment. To ensure the survey results truly represent all employees, it is required that they be accurate to a 95 percent confidence level with a five percent margin of error or better.
For organisations that employ less than 5,000 people, all employees were selected to participate in the survey by default while larger organisations were assessed based on a random stratified sampling method.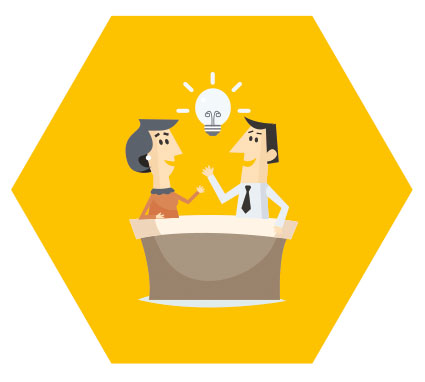 EVALUATION A strict methodology for maintaining anonymity is followed so that individual responses cannot be tracked by organisations participating in the survey.
A stringent audit process is followed during and after completion of the survey. This provides employees with an opportunity to provide candid feedback on the organisation to maintain the assessment's credibility.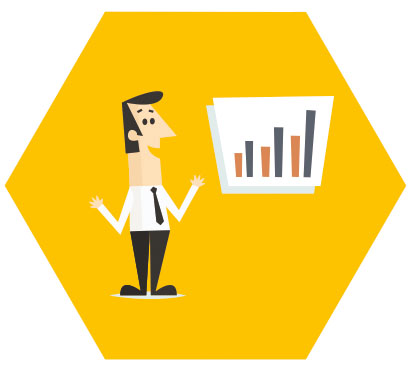 MANAGER'S VIEW The manager's pers­pective and practices established by management are measured by a proprietary tool and evaluation framework called the Culture Audit©. This is a comprehensive questionnaire in which the organisation submits detailed information on the practices it has adopted, which are subject to rigorous evaluation.
This instrument helps gauge not only an organisation's structure and demographics, but also its philo­sophy and values, and the way they are integrated into its people practices. The remaining 25 percent of the overall score is derived from this Culture Audit©.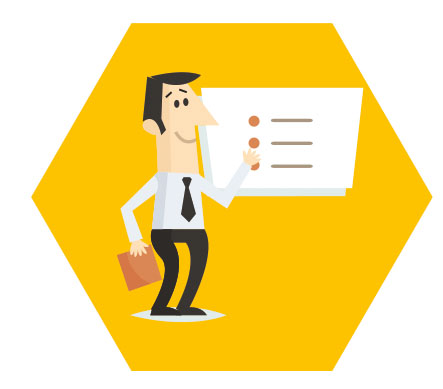 SIZE CATEGORISATIONS Organisations were selected for the list of the 50 Best Workplaces in Sri Lanka based on size categories.
Workplaces with 20-100 employees were considered in the selection of the Best 10 in the 'Micro' category. Workplaces with 101-500 employees contributed to the Best 20 in the 'Small' category. Workplaces with 501-1,000 employees contributed to the Best 10 in the 'Medium' category. And finally, workplaces with over 1,000 employees were considered for the Best 10 in the 'Large' category.
For the first time, organisations were ranked within the size categories of the list this year.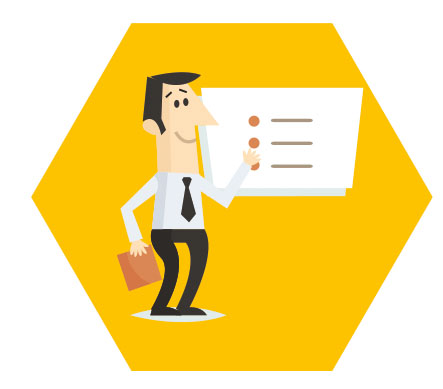 POST-ASSESSMENT IMPRO-VEMENT To improve organisational culture after an assessment, the two lens model can convey employee feedback to identify practices that may not be effective.
These can be further studied through qualitative methods such as understanding root causes for priority areas through focus group discussions with employees as well as an onsite Culture Audit – a methodology comprising a series of discussions with employees, people managers and practice owners/HR, to understand the implementation and effectiveness of practices submitted.
Coupled with survey data, this can be used for action planning by the management team to improve perceptions and/or people practices in the organisation to create a better employee experience.
This ranking was finalised based on surveys conducted between April 2022 and March 2023.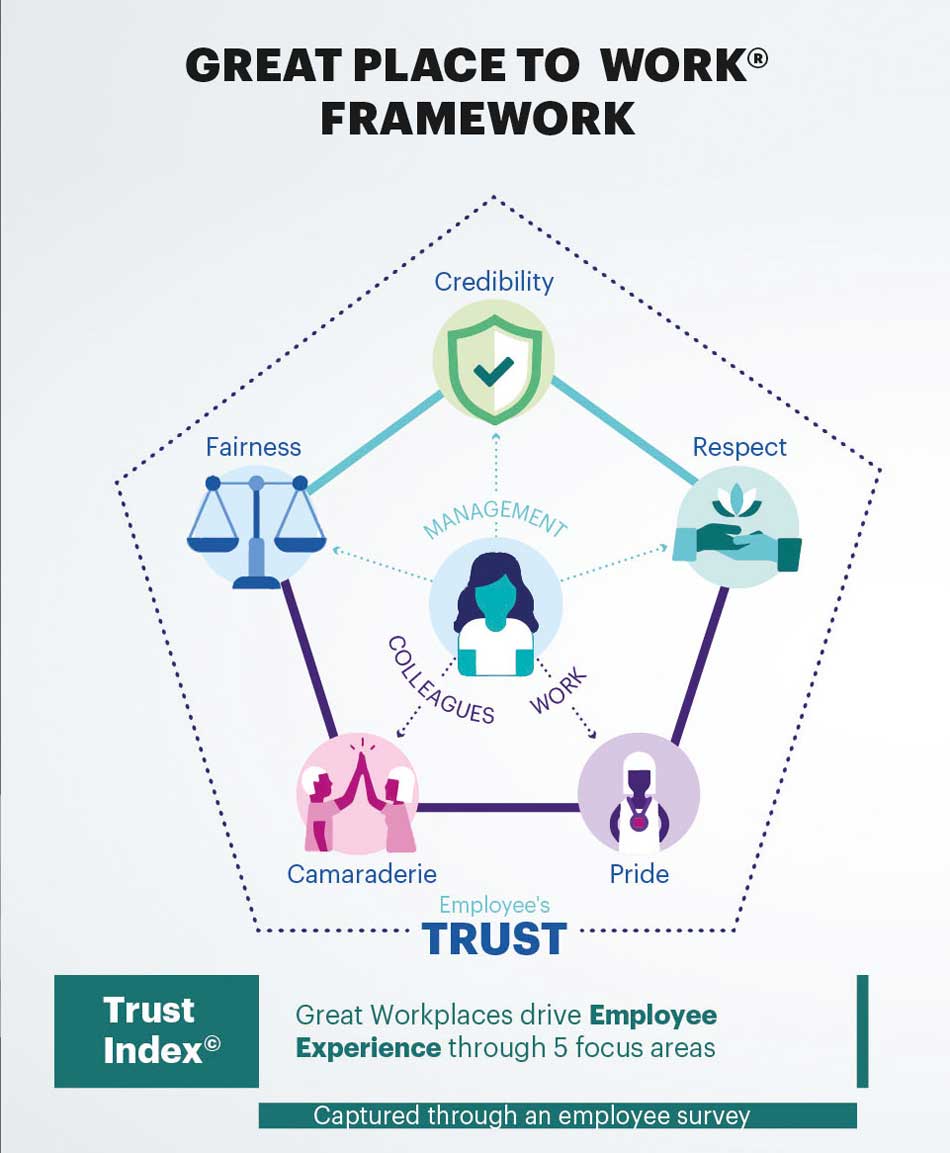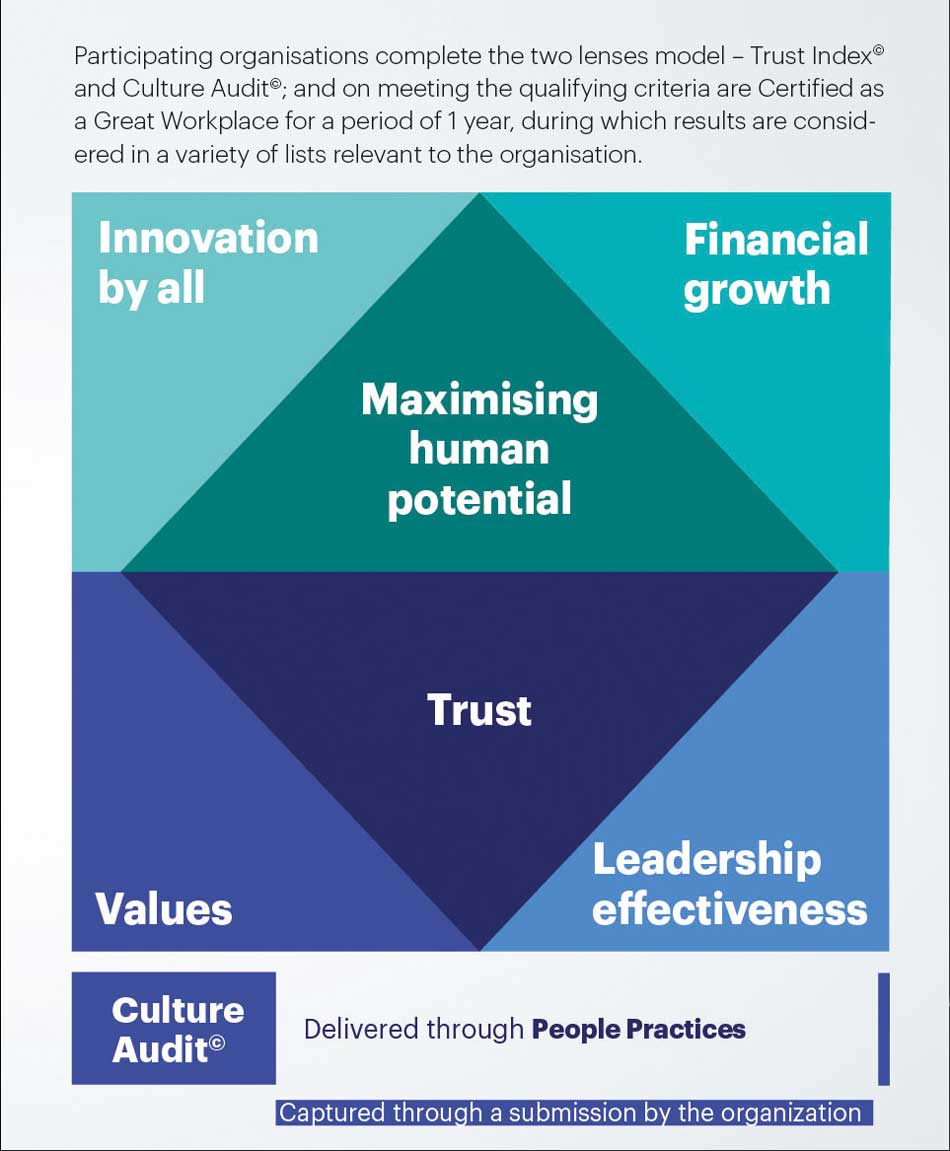 NAVIGATING UNCERTAINTY
Great Place to Work® highlights the 50 best workplaces that blazed a trail of certainty and resilience in a time of economic ambiguity
Last year, Sri Lanka experienced a severe economic crisis and witnessed a GDP contraction of 7.8 percent, according to the Department of Census and Statistics data. The crisis resulted in a sharp decrease in foreign currency reserves, leading to shortages in fuel, medicine and essential goods, as well as soaring inflation, spelling hardship for the people. Power cuts and supply chain disruptions further impacted all industries and services.
Consequently, a record-breaking 311,269 individuals left the country for foreign employment, as noted by the Central Bank of Sri Lanka.
Amid such challenging circumstances, Sri Lanka's Best Workplaces™ showcased resi­lience, trust and empowerment – as revealed by the annual study conducted by Great Place to Work® – enabling them to maintain positive work experiences and employee engagement.
This is particularly crucial now as the world anticipates slower global economic growth this year as evidenced by the IMF's World Economic Outlook report. Attracting and retaining great talent, as well as maximising the full potential of the workforce, has become more vital than ever for competitive business performance.
OVERVIEW OF 2023 This is the 11th consecutive year of the study by Great Place to Work® in Sri Lanka. It contributes to the largest global research of its kind, which continues to validate the minimum standard for being certified a 'Great Workplace' and the elite standard of a more exclusive 'Best Workplace.'
During this year's study cycle (i.e. April 2022 to March 2023), over 80,500 employees were surveyed with an average response rate of 87 percent. The sample represented more than 170 organisations and a workforce of 90,000 across in excess of 20 industries.
The outlined methodology was maintained in each survey to support the statistical accuracy of the overall study. And the results were used to select the list of the best 50 and derive the insights presented in this commentary.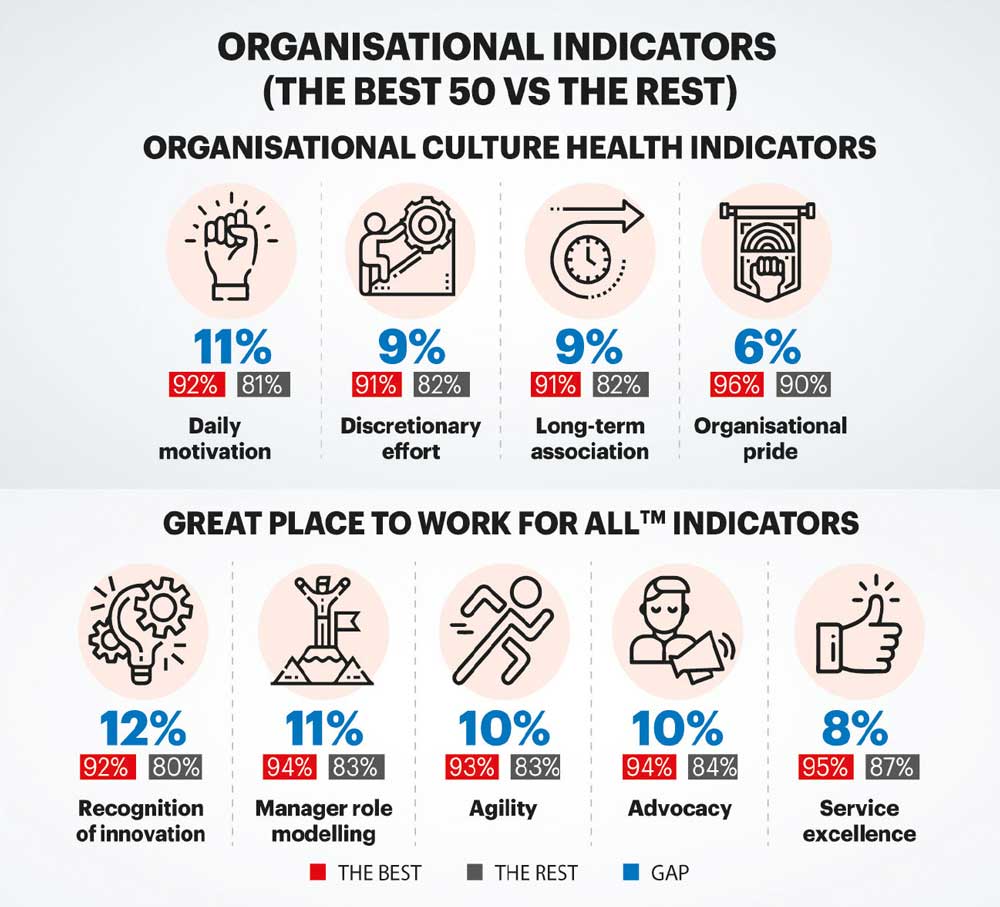 THE BIG PICTURE It is noteworthy that the average positive perception of the best 50 workplaces in 2023 has increased marginally even during a turbulent year in Sri Lanka; and it remains higher than the average regional perception.
FOCUS AREAS The Trust Index© is categorised into five key focus areas – namely credibility, respect, fairness, pride and camaraderie.
Pride remained the focus area of highest positive perception. To match the best in each focus area, the rest need to improve by 11 points – except in pride, where the gap narrowed to eight points.
Perception around camaraderie displayed a notable increase of three points among the best compared to the previous year. Areas of intimacy, hospitality and community showcased a marked increase in relation to other sub-focus areas.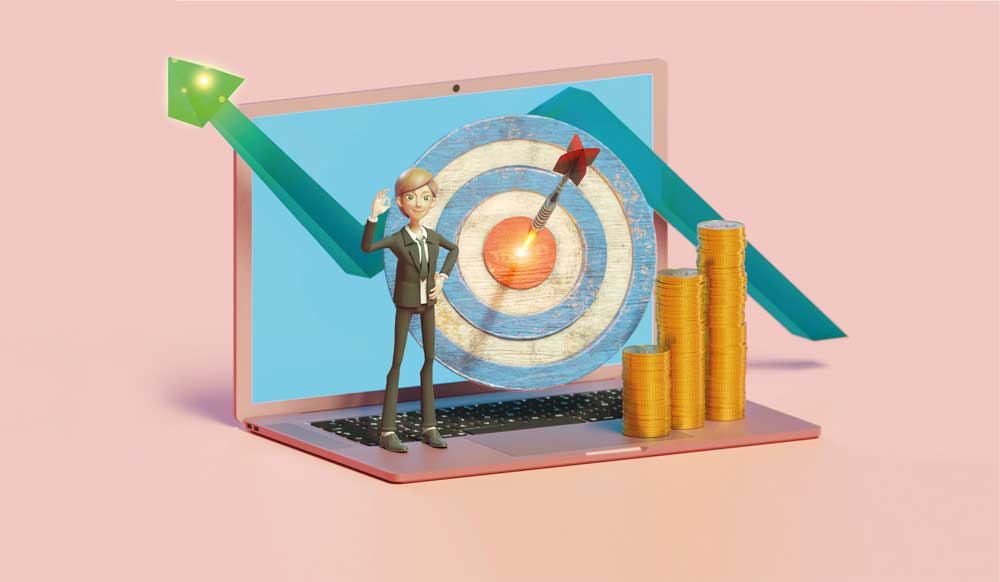 In line with the last 10 years of the study, fairness – though it has been improving year on year – remained the focus area with the lowest average perception. Drilling down to sub-focus areas contributing to a sense of fairness in an organisation, both the best 50 and the rest have relatively lower positive perceptions of equity (88% versus 75%) and impartiality (85% versus 72%).
While there is a need for organisations across the board to implement strategies for improvement in these two areas, the best outperforming the rest by the highest gap of 13 points indicates that these areas are the key differentiators among the 15 sub-focus areas.
HEALTH INDICES The Best WorkplaceTM culture identified among global organisations studied by Great Place to Work® is characte­rised by attributes of a Great Place to Work for All™ – comprising the subsets of 'leadership effectiveness,' 'living by meaningful values' and 'innovation by all.'
The return on investing in a better workplace culture can be seen in the strategic outcomes measured by key health indices. Based on Great Place to Work's analysis, it is no surprise that the best workplaces clearly sustain a competitive advantage over the rest across these areas especially with regard to maintaining employees' daily motivation.
DEMOGRAPHICS Since the Great Place to Work For All™ methodology was used to select the best 50 workplaces, a greater consistency in employee perceptions across gender, age and tenure was observed among the best versus the rest of the organisations.
While average perceptions were on a par in terms of gender, a two point gap was noted among the best for age and tenure groups, which increased to nine points among the rest.
INDUSTRY REPRESENTATION Approximately 20 key sectors are represented in the study. The highest participation is from the sectors of manufacturing and production (24%), IT (18%), banking, financial services and insurance or BFSI (11%), and transportation and logistics (8%).
Relative representation of these sectors is seen among the Best Workplaces list except for the BFSI sector of which only a few were listed among the best 50.
For more details on each sector, refer to the sector specific sub-lists and reports published by Great Place to Work® in Sri Lanka.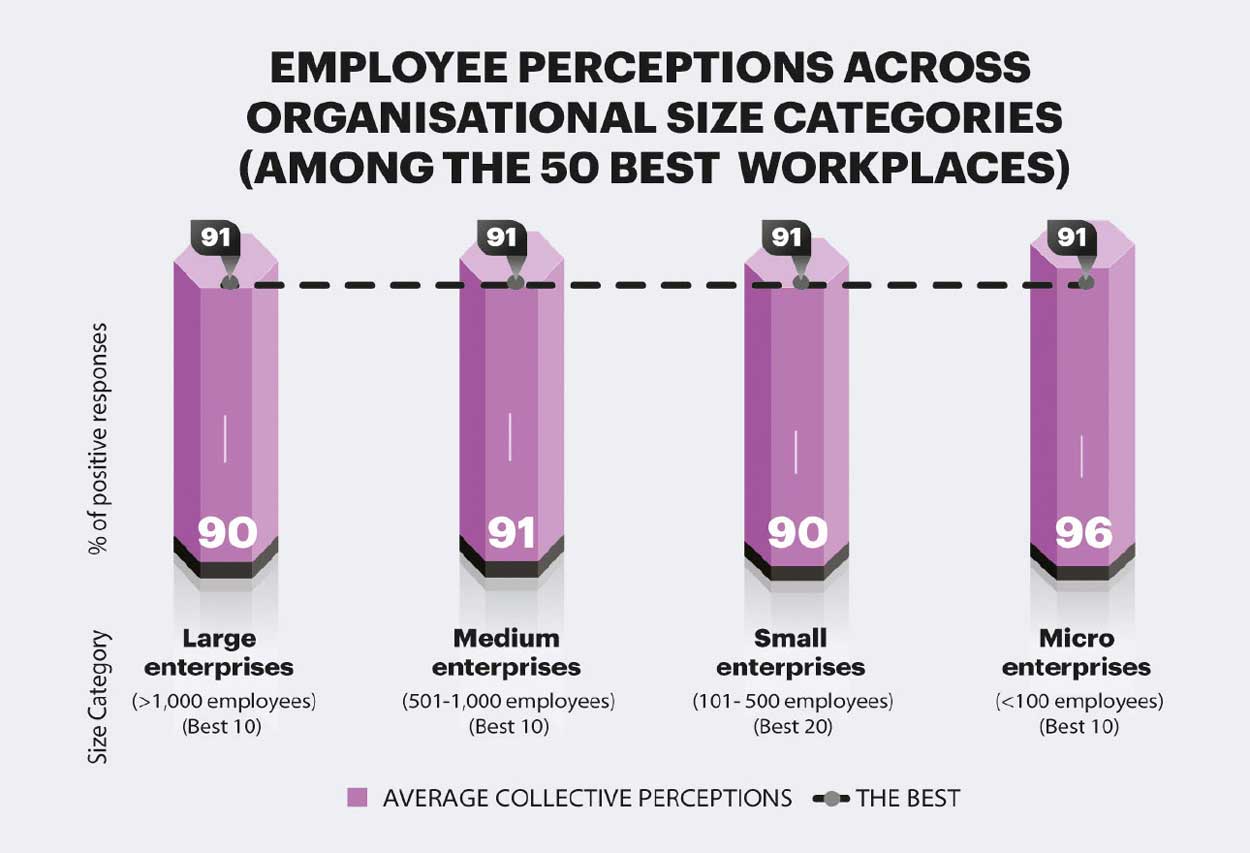 SIZE CATEGORISATION While aspects measured by the Trust Index© fundamentally apply across all types of organisations, it has been noted that average employee perceptions can be nuanced based on the size of the workforce.
As such, it is typical to observe higher emplo­yee perceptions as the size of the workforce decreases.
KEY DRIVERS The key drivers are areas that are highly correlated to employees' positive perceptions of their organisation being a great workplace. While these drivers may change from year to year and across organisations, it is notable that common drivers can be identified despite differences in organisational size. However, the priority order of these drivers may vary among size categories.
Among the best 50 workplaces, the credi­bility of management and fairness in treatment are the most important key drivers.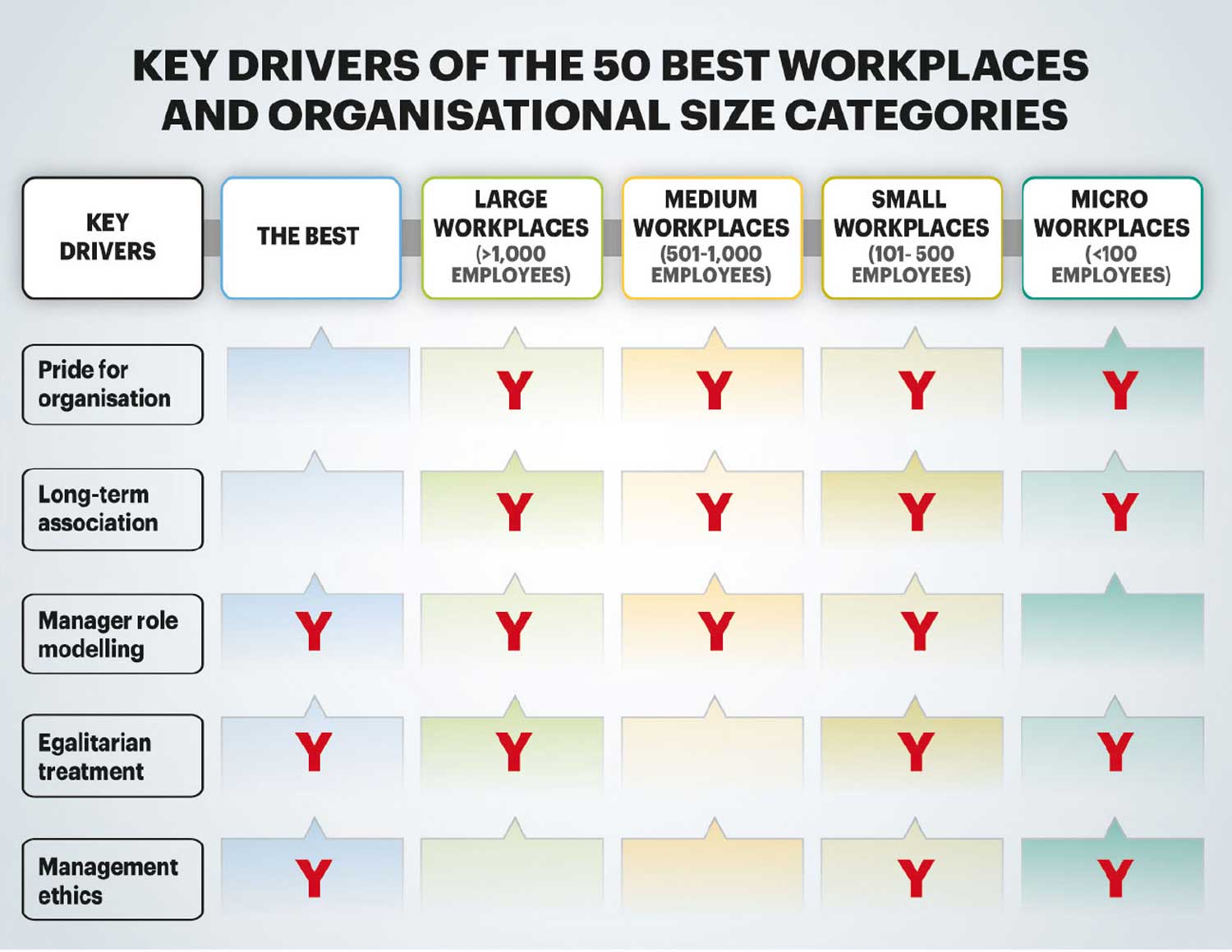 THE BEST 50 In addition to organisational pride and a welcoming atmosphere, the best 50 earned strong positive perceptions for 'management competence' as a differentiator.
However, apart from the compensation and performance management related areas mentioned above, the best 50 still have room to improve employee perceptions around the areas of fun at work, work-life balance encourage­ment and employee empowerment.
THE BEST VS THE REST All participating organisations demonstrated harmony in aspects of social justice such as non-discrimination by race/caste and gender (recording an average of 95% versus 89%).
While they all also share high scores for 'safe infrastructure,' 'pride for organisation and job accomplishments,' 'resources and equipment,' and a 'welcoming atmosphere,' the best led the way with gaps of between four and seven points over the rest.
There are areas where the gap between the best and the rest was weighty – a 19 point diffe­rence in fair pay (86% versus 67%) indicates that the best are perceived as fairer paymasters.
The best 50 also outperformed the rest in instilling greater trust in employees by delivering on promises (90% versus 75%), fair profit sharing (84% versus 69%), unique benefits (89% versus 74%) and fair promotions (86% versus 72%).
Notably, of all areas measured, these were also those perceived to be relatively low among the best 50 but these workplaces were able to maintain a substantial margin over the rest.
LEADERSHIP EFFECTIVENESS In stark contrast to the macroeconomic uncertainty, the best 50 seem to have instilled a sense of certainty in their workplaces. The perceived 'leadership effectiveness' demonstrated by their management teams' approachability, competence or business acumen, clarity of vision and showing of genuine concern for employees would have greatly influenced this outcome.
The best certainly had an outstanding response to the question on confidence in their leadership teams. While 98 percent of survey takers among the best 50 responded to this, only 77 percent among the rest attempted it.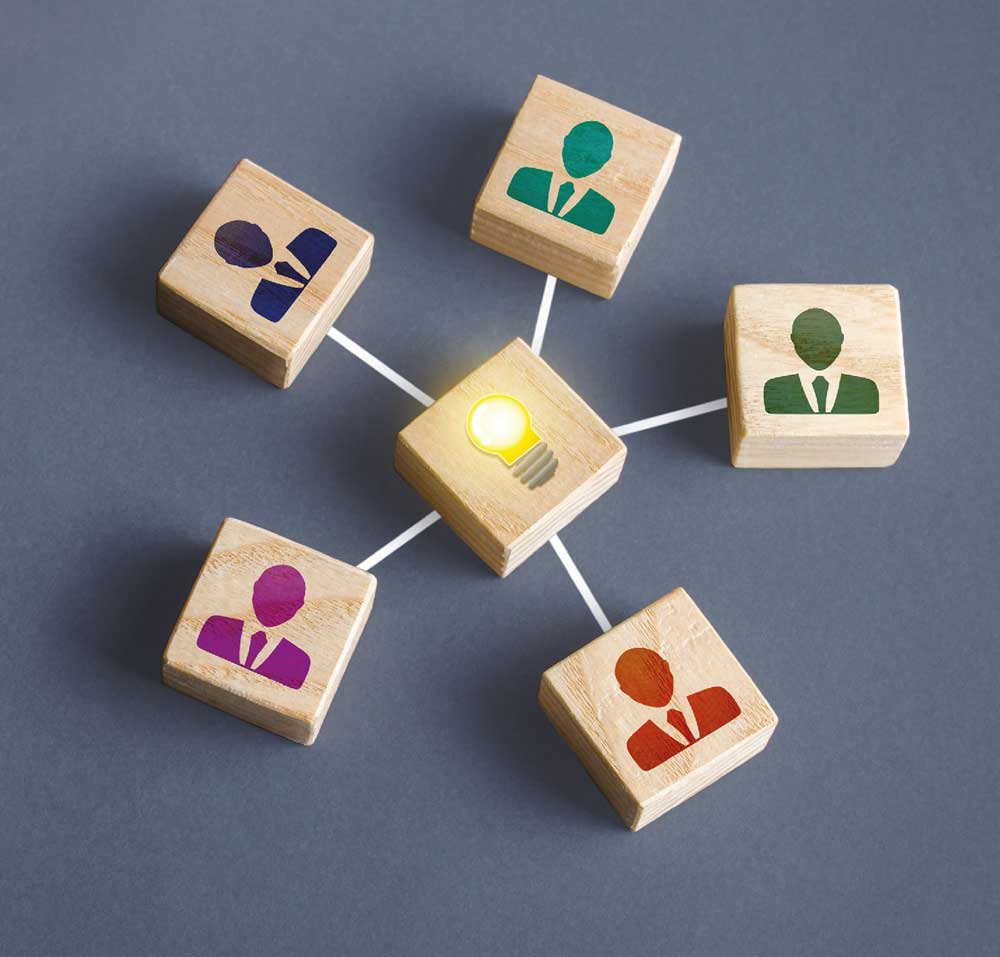 And the management teams of the best 50 were more successful in garnering 'a great deal of confidence in their judgement' from a remarkable 69 percent of respondents while only 45 percent of the rest did the same.
This disparity in perceptions reinforces the necessity for the rest to work towards enhancing trust and faith in their management teams, to bridge the gap and leverage the speed of trust.
INNOVATION BY ALL Great Place to Work's global research highlights that employee perceptions of their organisation being a great workplace is higher when the workforce feels positive about contributing to continuous development and long-term innovation for the
organisation.
Sixty percent of respondents among the best perceived that they have a large number of opportunities to innovate whereas only 38 percent of those in the rest believe they get similar opportunities. In fact, twice the percen­tage of the rest perceive that they have few or no opportunities to innovate compared to their counterparts from the Best Workplaces.
Great Place to Work® research shows that the innovation velocity ratio (IVR) is a simple but telling metric of an organisation's agility and invention. Organisations with the highest IVRs enjoy higher levels of discretionary effort, less risk of turnover, greater adapta­bility and faster revenue growth.
Put simply, IVR is a figure representing the number of employees who feel willing and able to innovate in relation to the number of employees who do not feel able to innovate.
Great Place to Work® found that organisations fall into three broad categories with res­pect to their IVRs. These are called the 'Sta­ges of Inno­vation By All.'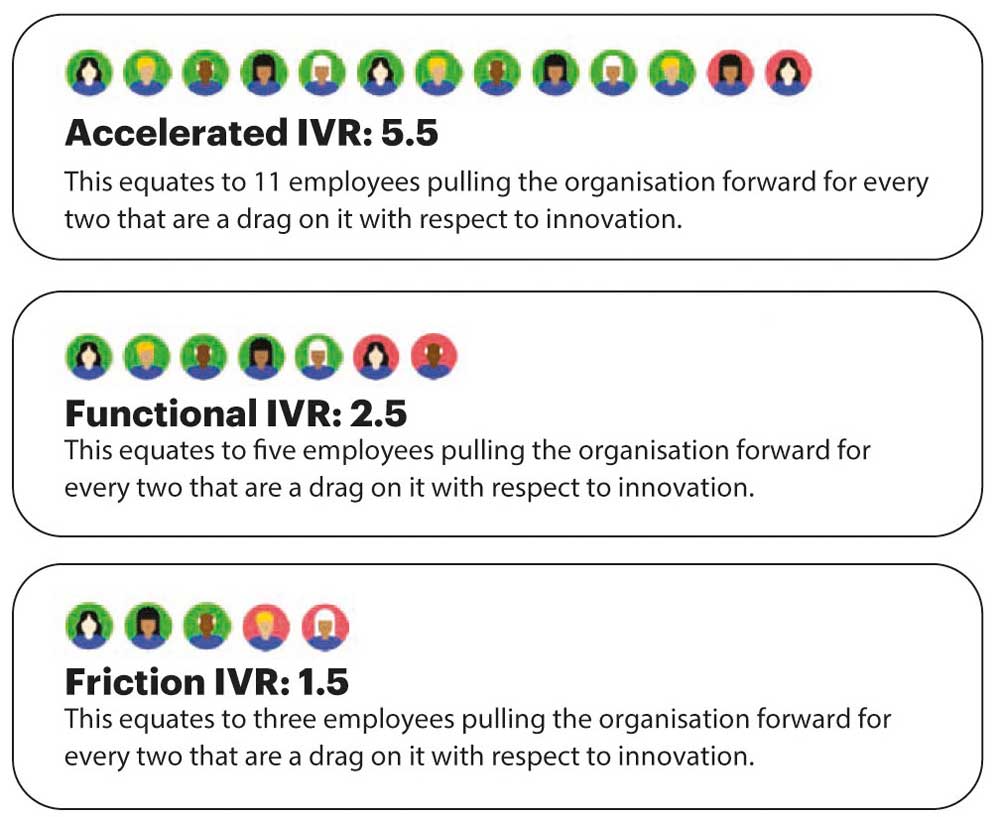 The best 50 have a simple average IVR of six, which indicates the accelerated contribution of employees to innovation efforts versus the rest in the study, which have an average IVR of 2, thereby falling into the 'friction' category.
Organisations looking to better understand IVR and accelerate innovation efforts can read the Innovation Insight series of research papers at www.greatplacetowork.com.
CONCLUSIONS Creating a great workplace culture is a continuous journey of adapting to evolving environments. Building a great workplace culture that attracts and retains talent is a competitive space where the rest are looking to bridge the gap with the best, which in turn are looking to stay ahead.
Both the world and Sri Lanka are changing faster than ever before, and acquiring a competitive edge has become imperative to sustaining business. Volatility in the talent market requires leaders to be actively and frequently listening to their people, and collaborating to take quick and agile decisions to maintain trust with employees, and leverage change.
Great Place to Work's mission is to help every workplace become a Great Place to Work For All™ so that organisations can maximise human potential through a High-Trust High-Performance Culture™ that drives business, improves lives and creates a better society.
No matter where you are in your journey, you're invited to join in and contribute to achieving the vision of making Sri Lanka a great place to work.
– Compiled by Great Place to Work® in Sri Lanka Best Workplaces
FOOTNOTE For more information on how to begin your journey of becoming great – contact Best Workplaces List Manager
Ruwani Alwishewa (0766 301200 and ruwani.alwishewa@gptw.com), call 4545594 or visit www.greatplacetowork.lk

CATEGORY AWARDS
The Great Place to Work® category awards recognise organisations that demonstrate merit in areas related to the enhanced Great Place to Work For All™ model, which primarily promotes an overwhelmingly positive and consistent work experience for employees that sustain a High-Trust High-Performance Culture™.
Organisations that best exhibit the criteria are acknowledged under four award clusters: Excellence in People Initiatives (two selected practices), the Cube Award for Special Recognition, Organisation Size and Classification, and Legends (organisations listed for five and 10 years in a row).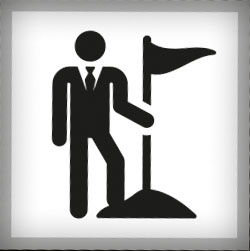 EXCELLENCE IN PEOPLE INITIATIVES Great Place to Work® in Sri Lanka considers the Excellence in People Initiatives award to be an opportunity to build awareness, and encourage best practices that support building and maintaining a great workplace culture.
Winners in these categories score high in both the submission – highlighting people practices (two-thirds of the final score) – as well as their respective employee perception scores (one-third of the final score).
The enhanced Great Place to Work For AllTM model has categorised six key areas that an organisation's management must focus on to create an impactful and reliable employee experience across the workplace, to engage employees and provide the organisation with an advantage over its peers.
The two practices selected for this year's awards are of relevance to areas that can be better managed within the Sri Lankan workplace culture to develop greater employee connect. They are for excellence in 'leadership effectiveness' and 'maximising human potential.'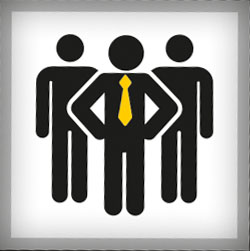 EXCELLENCE IN LEADERSHIP EFFECTIVENESS An employee's experience in an organisation is greatly influenced by his or her interactions with people managers. It is important that leaders have both emotional resonance with the organisation's culture and its people, and the ability to create a coherent and effective strategy at every level of the business.
The award would be received by an organisation that was able to demonstrate leadership effectiveness through behaviours and people practices that build employees' confidence in the management's competence and vision, facilitate the management team's collaborative approach to developing and sharing the short and long-term business strategy, as well as encourage leaders' approachability and sincerity in cultivating positive relationships with employees.
Evidence would be seen in communication channels being used to cascade information across the entire organisation with a feedback loop, key performance metrics being implemented to measure individual and organisational goals, and development programmes that equip managers to handle teams better.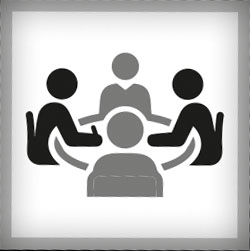 EXCELLENCE IN MAXIMISING HUMAN POTENTIAL The Best Workplaces that can maintain consistency in high trust experiences across demographic groups in the workforce are better able to maximise the human potential of all employees. This in turn drives business performance, long-term sustainability and innovation by motivating employees to give their personal best, and harnessing a variety of ideas and diverse abilities.
The key to this is establishing a sense of belonging through inclusiveness in people practices. It is also imperative to cater to special employee groups (gender, race, ability and so on) with systematic support and unique benefits that enable equity and enable them to reach their full potential.
This award is presented based on the extent to which all employees have perceived consistency in their experiences in the workplace.
The winning organisation should highlight people practices that ensure equity through hiring, performance management, rewards and promotions, and demonstrate the leveraging of unique talents through development programmes, as well as have established DEI (diversity, equity and inclusion) programmes across diverse groups that reflect care, build inclusive leadership and create awareness across teams.
Collecting a variety of examples, stories and metrics measuring the impacts of initiatives that have benefitted both individuals and the organisation are great methods of tracking success.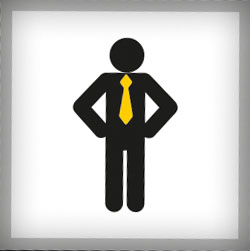 CUBE AWARD FOR SPECIAL RECOGNITION
BEST IN BOLD ACTS OF LEADERSHIP/MOVEMENT LEADERSHIP The Best Workplaces go beyond simply achieving business performance. They focus on long-term sustainability and having a significant positive impact on the community.
This year's study once again collected information around the bold acts of leadership made by organisations to create a Great Place to Work For AllTM environment for employees and the community.
Movement leadership begins with leaders working towards a higher purpose alongside a steadfast commitment to making a positive change in the world.
Bold acts or projects to be considered in this area would have clearly defined scopes, significant investment of resources, evidence of impacts with measurable results, records of stakeholders influenced and why that displays commitment to the cause being promoted by the organisation.
Aligning such programmes with the vision and mission of the organisation helps inspire employees to find a greater connection with their workplace.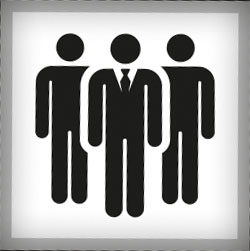 CATEGORY AWARDS BY ORGANISATIONAL SIZE AND CLASSIFICATION
ORGANISATION SIZE (EMPLOYEE STRENGTH) The intricacies and challenges of sustaining a great workplace culture for all employees change with the size of the employee population.
For the first time, organisations among the best 50 were selected and ranked within their respective employee strength category (10 micro organisations of 20-100 employees, 20 small organisations of 101-500 employees, 10 medium organisations of 501-1,000 employees and 10 large organisations of over 1,000 employees).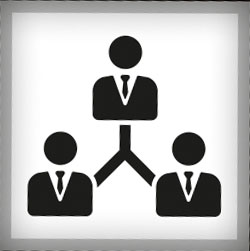 ORGANISATION CLASSIFICATION This includes the top multinational corporation (MNC) and public listed company (PLC) in Sri Lanka. The leading multinational corporation as well as public listed company in Sri Lanka are selected based on the highest combined score in terms of employee perceptions through the Trust Index© survey and people practices within the Culture Audit©.
LEGEND STATUS
Building and enduring as a great workplace is a journey. It takes continued focus and commitment to a cause. Organi­sations that have proved their dedication to employee engagement and people management by gaining a consistent place in the list for five as well as 10 consecutive years are recognised as 'Five Year Legends' and 'Ten Year Legends' respectively among the Best Workplaces, and inducted into the hall of fame.
Singer Finance and Synergen Health joined the list of Five Year Legends this year.
Oxford College of Business joined 99x, AIA Insurance Lanka and Diesel & Motor Engineering (DIMO) as a Ten Year Legend in Sri Lanka's hall of fame.
BEST WORKPLACES IN ASIA
The Great Place to Work® annual study of Asia's Best Workplaces felicitates the best workplaces in the Asia-Pacific region and Middle East. The regional list distinguishes organisations under three categories: Best Multinational Workplaces in Asia, Best Large Workplaces in Asia (more than 500 employees), and Best Small and Medium Workplaces (less than 500 employees) in Asia.
The list considered results from the Sri Lanka study conducted from April 2022 to March 2023 and was released on 31 August. Twenty-four Sri Lankan organisations were recognised on the list (two MNCs, 13 large workplaces and nine SME workplaces.)
FOOTNOTE Winners of category awards will be announced at the Great Place to Work®
Sri Lanka Best Workplaces Gala Awards Ceremony on 8 September.