COVER STORY

LMD EXCLUSIVE
READY FOR TAKEOFF
Ashok Pathirage discusses the role the national carrier can play to take Sri Lanka's airline sector to new heights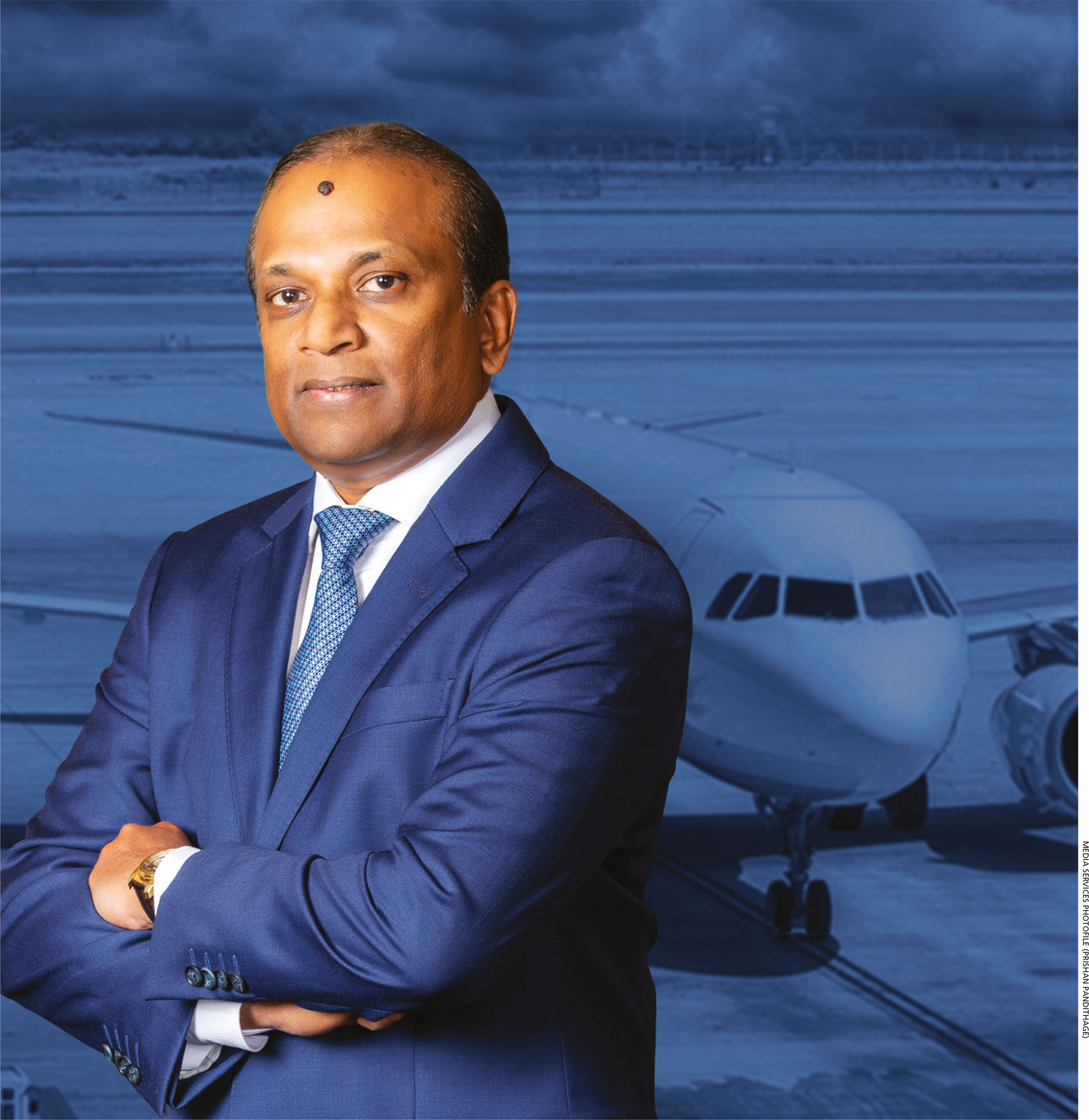 In mid-December last year, SriLankan Airlines announced that prominent businessman Ashok Pathirage would take the reins as its chairman in line with the new administration's decision to appoint corporate captains to helm some of the nation's embattled state owned enterprises.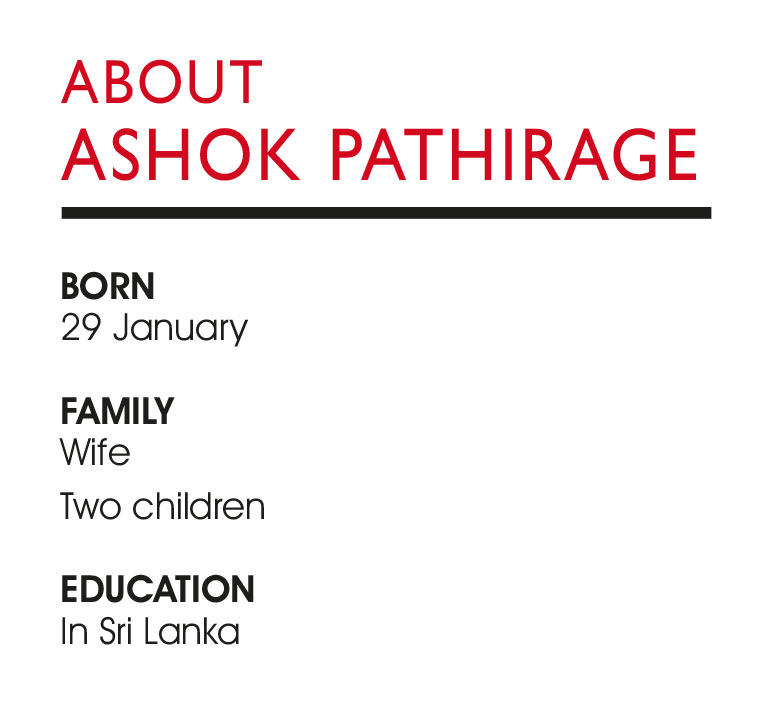 Pathirage is widely recognised as a visionary leader and manages over 50 companies, providing employment to nearly 10,000 employees. Indeed, he counts nearly four decades' experience in the corporate sphere, the majority of which have seen him spearhead the diversified conglomerate Softlogic Holdings.
In this exclusive interview with LMD, he discusses plans for SriLankan Airlines and the priorities for the national carrier – especially in the context of turning around the airline's woeful financial performance in recent years.
Furthermore, Pathirage reviews the aviation industry in general, which has faced its fair share of challenges in the recent past owing to setbacks of global proportions, as well as the nation's prospects in the light of its aspirations to establish a hub for the region and beyond.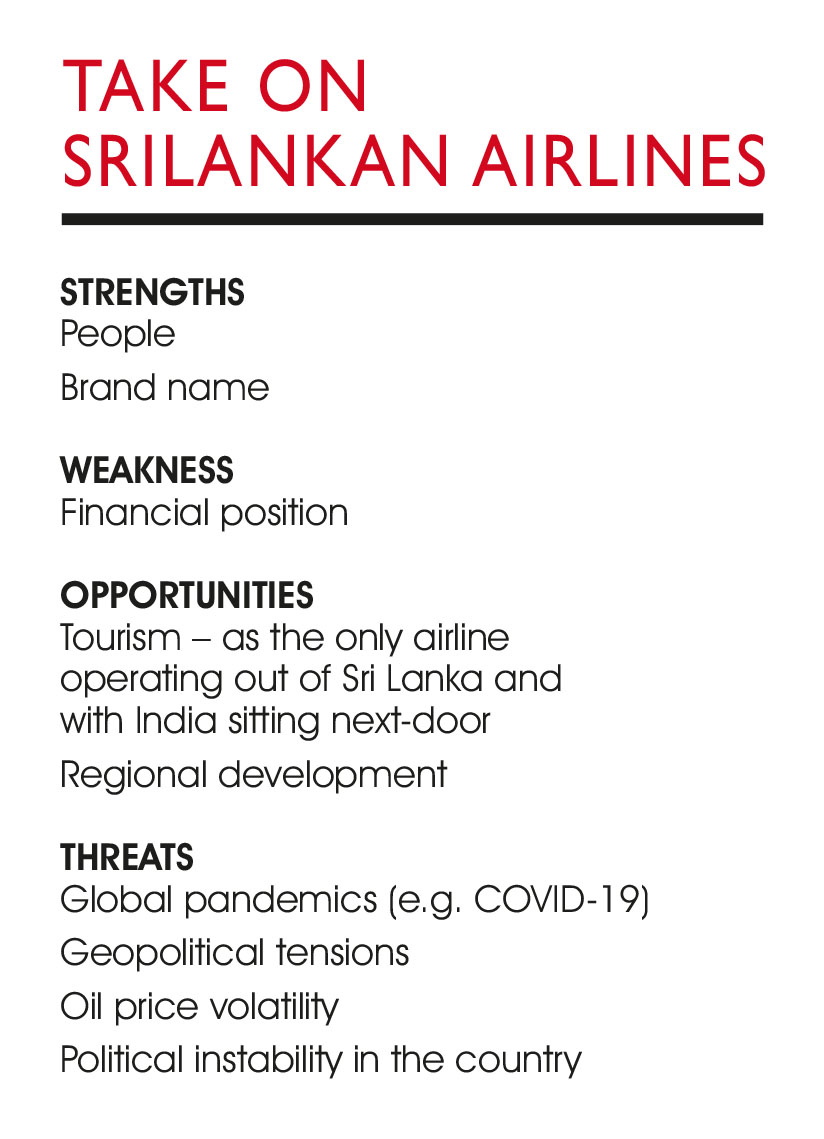 He singles out the development of airport infrastructure as priority number one – both in terms of the future of the aviation industry and growing the island's lucrative tourism industry, which has become a mainstay of the national economy.
Q  Particularly in the postwar era, Sri Lanka has mooted itself as a business and financial hub for the region. What are the country's pros­pects in this regard?
A  The prospects are fantastic in every sense. Geographically, India sits right next to Sri Lanka with a population of 1.3 billion. Then there's Pakistan and Bangladesh. If you were to consider the SAARC nations alone, there's a collective population of almost two billion.
So Sri Lanka is well positioned, much like Singapore is to Malaysia and Hong Kong to China. Unfortunately, our nation seems to have missed the bus every time.
Sri Lanka has a great port and is already making good use of it. And there's been substantial investment in the ports of Colombo and Hambantota.
Meanwhile, the Bandaranaike International Airport (BIA) needs to be developed along with the national carrier SriLankan Airlines, which has a major role to play, mainly from a tourism perspective. That's how other regional hubs such as Singapore, Malaysia and Dubai have developed. Their airlines have been of immense service to bring tourists in, and popularised the destinations as tourism and business hubs.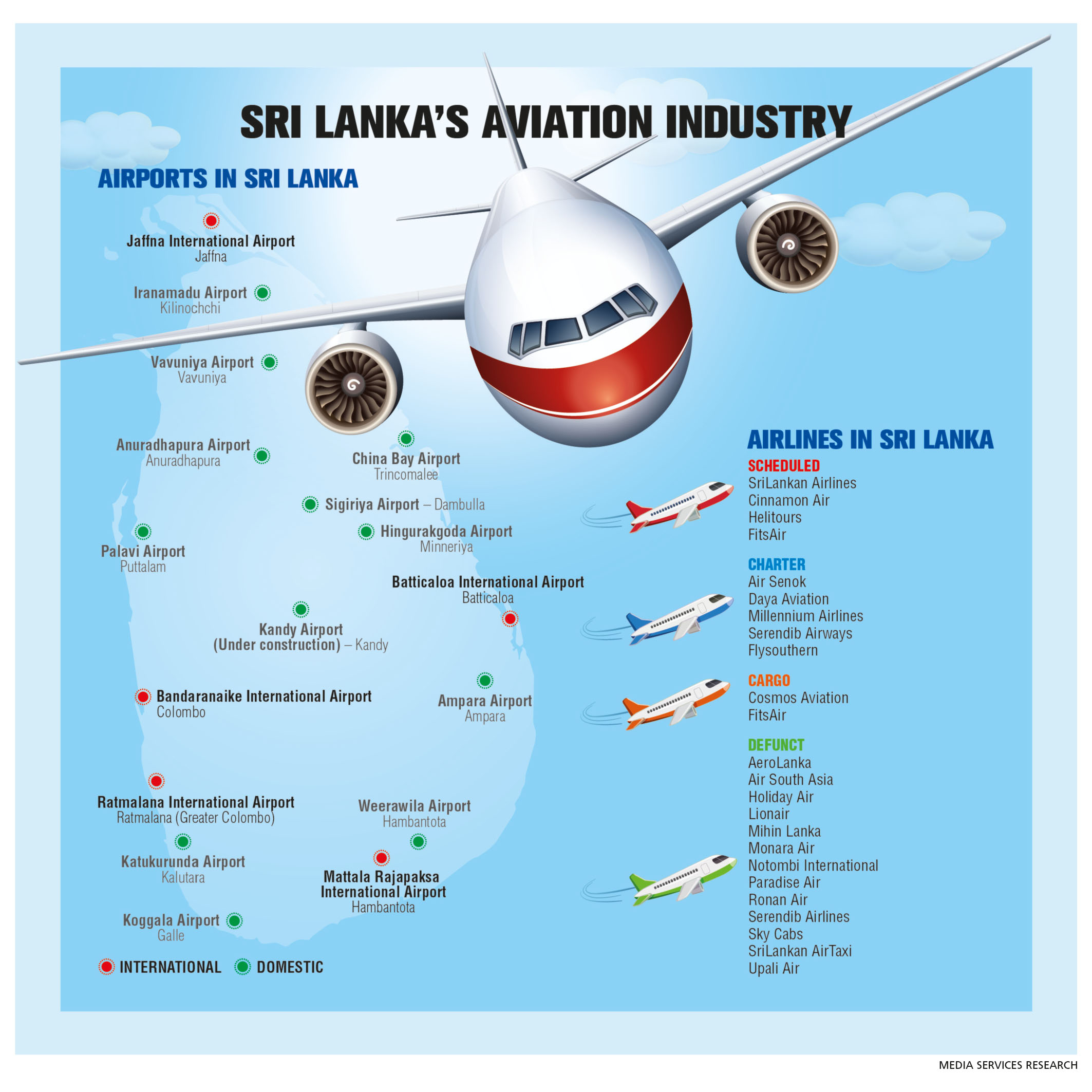 The government is looking to attract seven million tourists annually within the next five years; however, the airport's capacity is inadequate to cater to such an inflow of tourists. So expanding BIA is the number one priority from an aviation standpoint.
Q  What is your overall plan for the national carrier and a revival of its fortunes?
A  Firstly, we need to change the attitude of the people towards the airline into one of positivity. The message from the government is very clear and it wants to develop the airline. At present, the state is not considering joint ventures or privatisation of the national carrier. The airline is deemed to be necessary for Sri Lanka to achieve its objectives of developing the tourism industry, and the nation as a hub for aviation and otherwise.
Despite the relatively short engagement from the time of being appointed to helm the airline, I have observed many positives. I'm very confident that with the right plan and support of the government, we can return this airline to its past glory. We want to transform it into one of the best airlines in the region, which I believe is possible.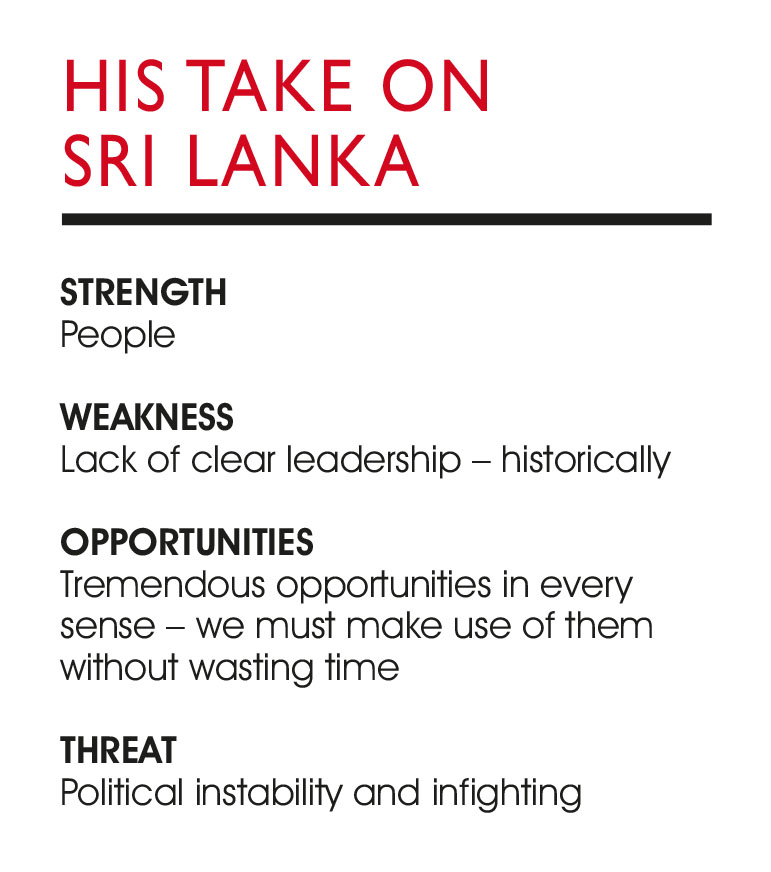 Q  Are you confident that an overhaul of its financials is possible? And how long will this process take, in your view?
A  It depends on the strength of the balance sheet. Operationally, we can begin to make profits in the next two to three years with the plans that have been drawn up. I have no doubt about that but there are inherited liabilities and related interest payments, which are a huge burden on the balance sheet and profit and loss statement.
Somewhere down the line, we may have to restructure the balance sheet and I'm sure the government would help in that endeavour as it is the main shareholder. We are in talks with the state, which has been very receptive.
Q  How about alliances and destinations…? Are there any plans in the pipeline?
A  The government wants us to play a major role in bringing tourists into the country so we have a huge responsibility.
We're considering many new destinations. For instance, Sydney is firmly on the cards. In addition, we are looking at Europe including Amsterdam and Paris. Moreover, we plan on flying to Kathmandu in Nepal as well as a couple of destinations in India. These are the plans for the current calendar year.
Having established codeshare partnerships and being a member of the Oneworld alliance also offers us an advantage, which we will capitalise on.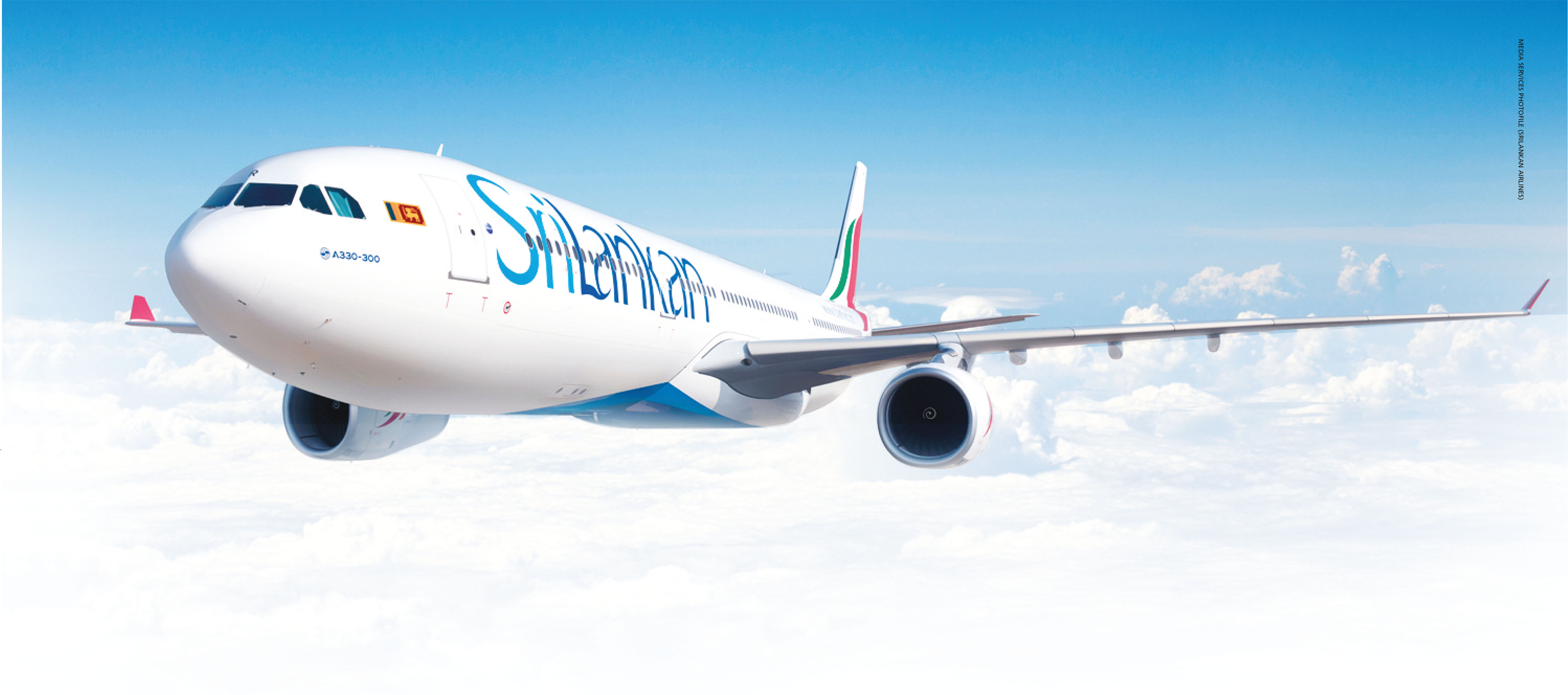 Q With industrial/labour disputes coming to the fore in certain parts of the world, is the local sector paying heed to the potential impact of this?
A  As a matter of fact, I have to deal with 10 unions. The good thing is that they're receptive and supportive. Even from the unions' perspective, the number one priority is to strengthen SriLankan Airlines, which has 7,500 employees. They want to ensure that the organisation survives and have offered inputs at the regular meetings that we have with them.
We need to update stakeholders because they represent a certain segment of the staff but I represent the entire workforce. So we have to be fair. We will negotiate and talk with the unions. At the same time, we are understaffed in certain areas whilst being overstaffed in others. So we need to find the right balance. We may have to gradually reduce staff numbers to some degree for the airline to be more efficient and profitable. Of course, we have explained this to the unions and they understand that.

Q  How do you view plans to reopen the Mattala Rajapaksa International Airport for regular air traffic as well as the commencement of international flights from Jaffna?
A  It's not only SriLankan Airlines but other flights also need to be encouraged to fly into Mattala. We need to support and develop the regions as well. So we are very supportive. In addition, we must consider the government's targets. We are working to commence flights to Mattala as soon as possible.
Jaffna can be a domestic airport. It is being considered as an international airport as well but those plans are in the process of being formulated at present. So I'm not in a position to tell you anything firm. But we are reviewing such plans.
Q  Airlines are increasingly being called upon to adapt to new realities – for example, how people purchase airline tickets is changing. How is Sri Lanka's airline sector responding to these developments?
A  We are revamping the IT side of things and there's a lot of work to be done. One area that we are looking at is generating more online sales but our web engines or sites have to be much faster to ensure quick response times. So we're really looking at revamping the software and related aspects.
While this is a work in progress, it will help us cut costs on the global distribution system (GDS). At present, we depend on Amadeus' GDS platform, and incur a large cost to use these systems. We're looking at ways to reduce that cost as a priority concern.
Q  How does the aviation industry plan to address concerns over its environmental impact – especially given the emergence of a global movement focussed on 'flight shaming'?

A  That's a tough question. There are environmental issues but of course, it also depends on the airports from which flights take off and land. The Civil Aviation Authority (CAA) has a larger role to play in that respect than SriLankan Airlines because when it designs and develops airports, it would have taken environmental factors into consideration.
In terms of aircraft, they do depend on fuel and there have been many innovations in this regard at a global level, which Sri Lanka will follow.
From SriLankan Airlines' perspective, we will align with international regulations and developments. Newer aircraft are more fuel efficient. However, given our financial situation, we aren't looking at purchasing new aircraft but rather, leasing four to five-year-old aircraft that are available in the market at a lower price although they're in good condition. We need to improve our financial situation before considering any new aircraft purchases.
Q  In addition, oil price volatility and supply remain concerns for airlines. Is the sector adequately geared to face this challenge?
A  That's a problem for us. At present, oil prices are somewhat stable. Such factors impact our profitability and across the board, airlines will have to pass on the impact of oil price hikes and increase fares – so yes, it is a concern for the aviation industry.
SriLankan Airlines is looking into the possibility of purchasing fuel at lower prices. At present, we depend on the Ceylon Petroleum Corporation (CPC) but if the airline has the financial capacity to purchase directly, we may be able to garner cost savings.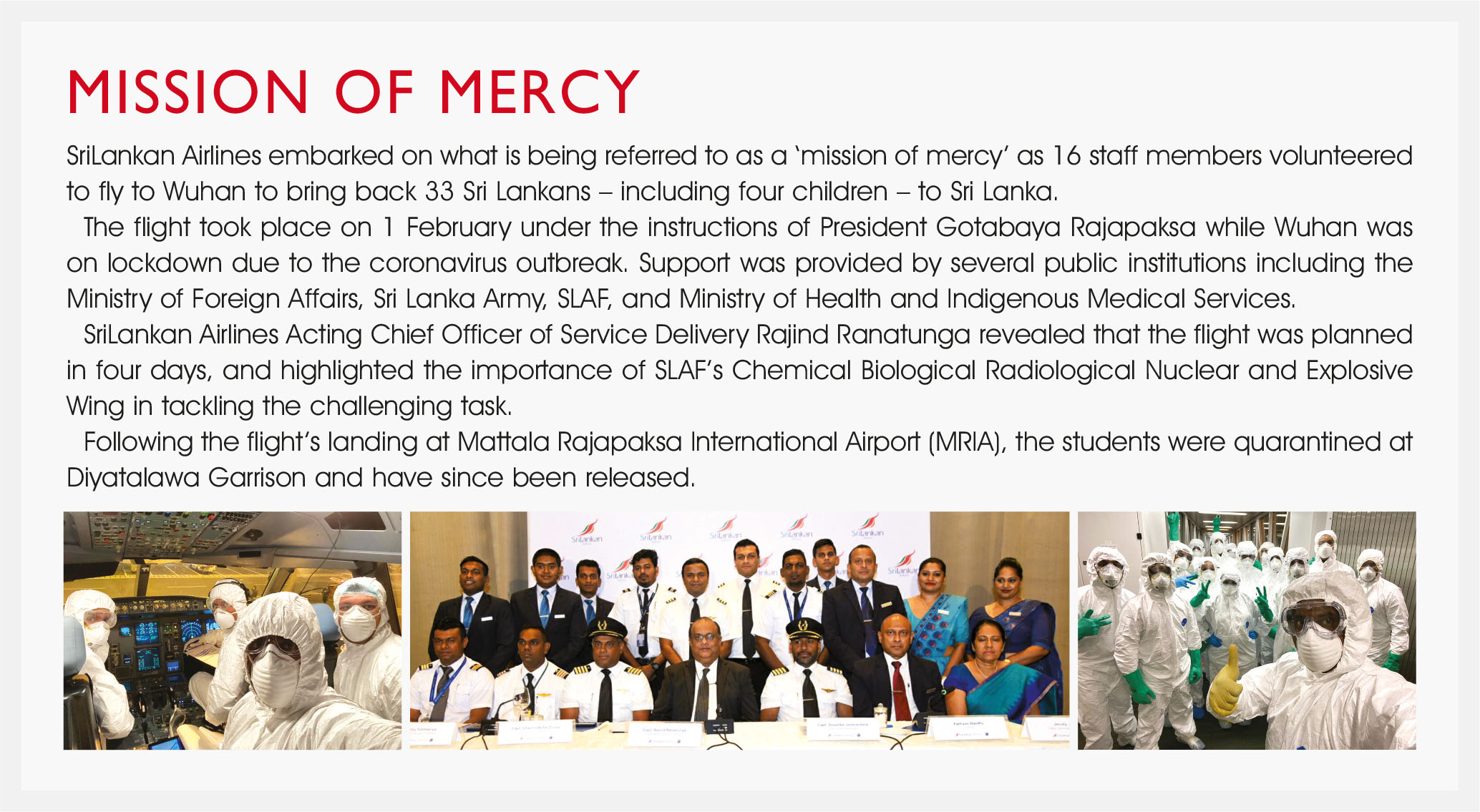 Q  What other global developments – geopolitics, for example – are on the radar of Sri Lanka's aviation industry?
A  There aren't any such developments to my knowledge. The fact is you never really know. For example, nobody anticipated the impact of the novel coronavirus (COVID-19), which has affected both aviation and tourism in a major way.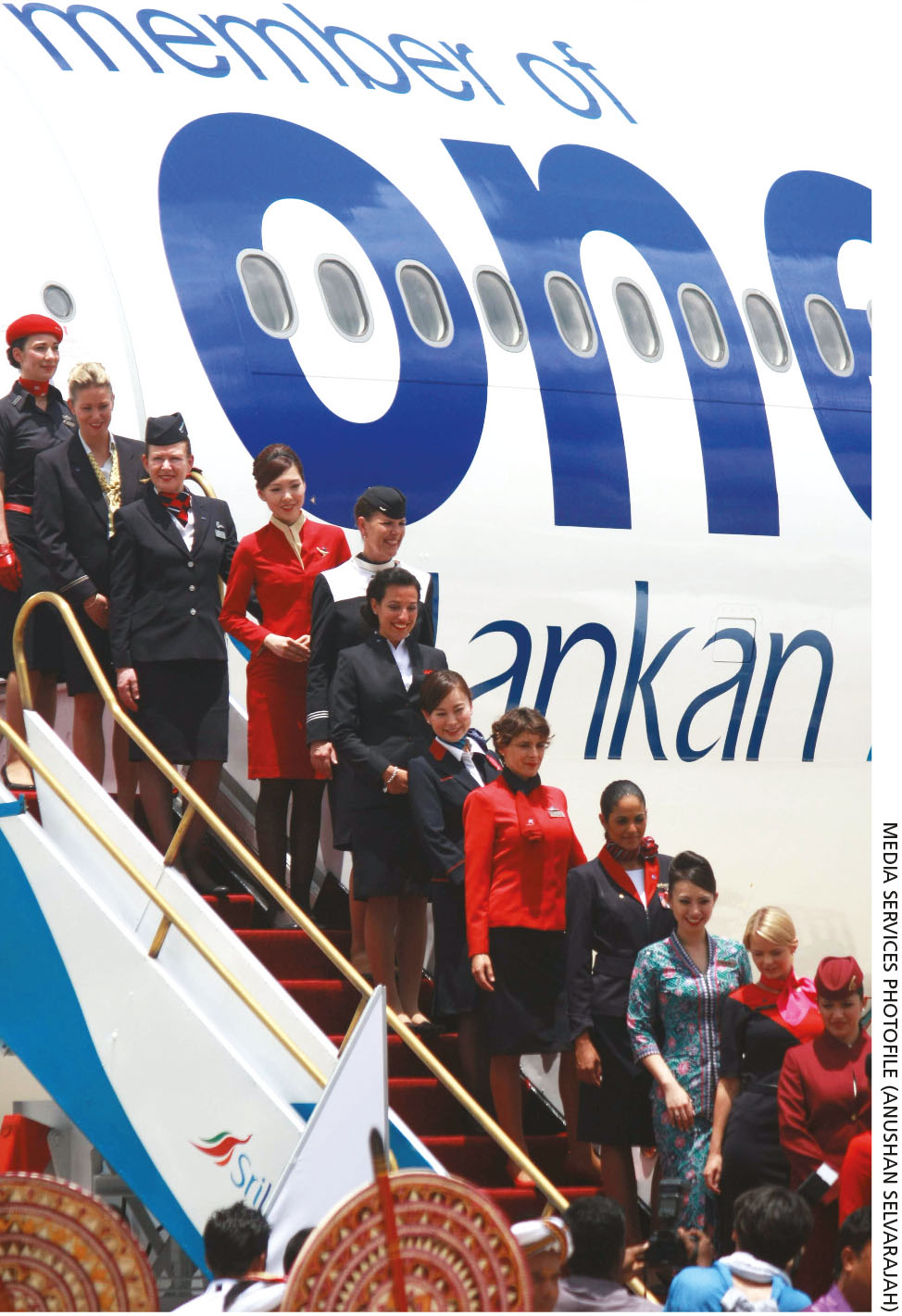 Q  When it comes to aircraft, what changes would you expect in the decade or so ahead – especially in the light of heightened security concerns in recent times?
A  From SriLankan Airlines' perspective, we want to have a modern fleet and upgrade our services to be on a par with other international airlines. Our plan is to develop the national carrier to become one of the best regional airlines and I'm sure that we can achieve that.
Having said that, we have to get our operational efficiency right and improve cash flows. We need to be self-sufficient in our cash flows and not depend on the government in this regard.
Those are our immediate targets. Once we achieve them and are stronger financially, the airline can invest in better technology such as the latest aircraft – and this will help improve efficiency and compete with other airlines.
SriLankan Airlines has a fantastic safety record. So hats off to our people and technical staff.
Q Are low-cost carriers proving to be a challenge for conventional airlines? And what has been the response so far?
A  Budget airlines have their own strengths on certain routes. There was a lot of hype about them 10 years or so ago in the context of how conventional airlines would survive. But conventional airlines have passed that test and come out strong. Budget and conventional airlines have to coexist.
From a Sri Lankan perspective, Mihin Lanka was absorbed into SriLankan Airlines. So we don't face much competition from budget carriers. It all depends on what the people want and the need to cater to different customer market segments.
Q  The government has set a target of generating US$ 10 billion in revenue from tourism by 2025. Is this an achievable goal, in your view?
A  This is very easily achievable if Sri Lanka can get its act together. Dubai attracts 17 million tourists and they developed that entire city from a desert. Sri Lanka has such a fantastic product. It depends on having a master plan that involves all stakeholders and then executing that.
Sri Lanka needs to market itself properly. We have failed in marketing our country for the last 10-15 years. At least since the war ended, nothing much has happened although this is a very critical aspect.
Whereas the country is looking to attract an additional US$ 5 billion in the next few years, it should be able to achieve more if it can get its act together.
Sri Lanka is one of the best destinations; it has so much to offer ranging from beaches to cultural hotspots. Today, Colombo has virtually everything whether this be in the context of shopping malls or international branded hotels.
There are so many other new developments as well. Colombo could be one of the top destinations for tourists, and business and conventions.
We have a major role to play; and there's so much more foreign revenue that we feel we can earn if the country is marketed properly. To do so, there is also a need to have the appropriate infrastructure, which is why the airport is very important, and the airline can be brought to that level.
As for equipping cities, more rooms and accommodation are being added. But vital infrastructure such as the airport isn't ready for such developments.
Q  Would you know if there are any major changes on the horizon in terms of airports and infrastructure here in Sri Lanka?
A  The airport is the number one tourism and aviation related priority for the government.
There are many bottlenecks at the airport; if we're to offer a better service, we need more counters. In addition, more departure gates are required because at present, the aerobridges aren't adequate.
SriLankan Airlines in particular is not getting the best in this regard because foreign airlines need to be offered an advantage. I'm not blaming anyone but at the same time, if we are to expand and ensure that more flights come into the country, it is very obvious that there's a need to expand the airport in a major way.
All of these changes can materialise. It all depends on the leadership. We have a great opportunity.
The president has received a strong mandate and he's a doer. That is one of the reasons I'm here… to see how we can help take this airline to a higher level. And I believe that if we can get our act together, we could look forward to very exciting times ahead.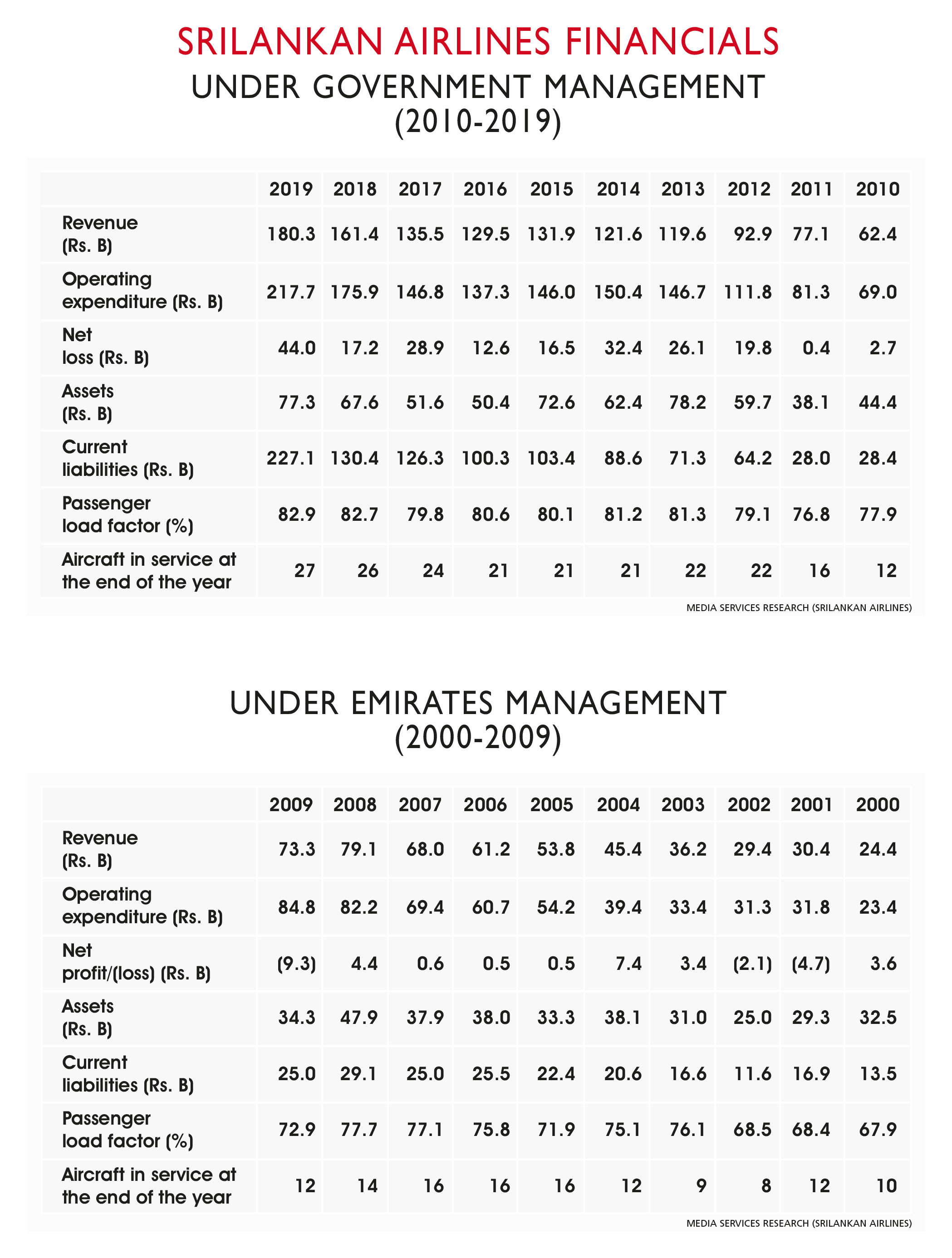 – LMD