CONSUMER ELECTRONICS
CONNECTED
HI-TECH

FUTURE
Manilka Ediriweera reports on the recent Consumer Electronics Show 2020
The Consumer Electronics Show (CES), which is owned and run by the Consumer Technology Association, is one of the biggest events in the tech industry where next generation innovations are introduced to the world. And CES 2020 offered visitors a peek into the connected future that awaits us all.
Attracting business leaders and tens of thousands of attendees, CES 2020 ran from 7 to 10 January with news conferences kicking off from 5 January in Las Vegas. As usual, this year's show was filled with new ideas and thousands of brands debuting their most recent innovations, proving that tech – from high-tech food, digital health and 8K TVs to a prototype smart city – is constantly changing our lives.
CES is a platform for both well-known names in the industry and startups that aren't known. This year's event featured impressive pieces of tech that are all about making the world a better place. Here are some of my favourites…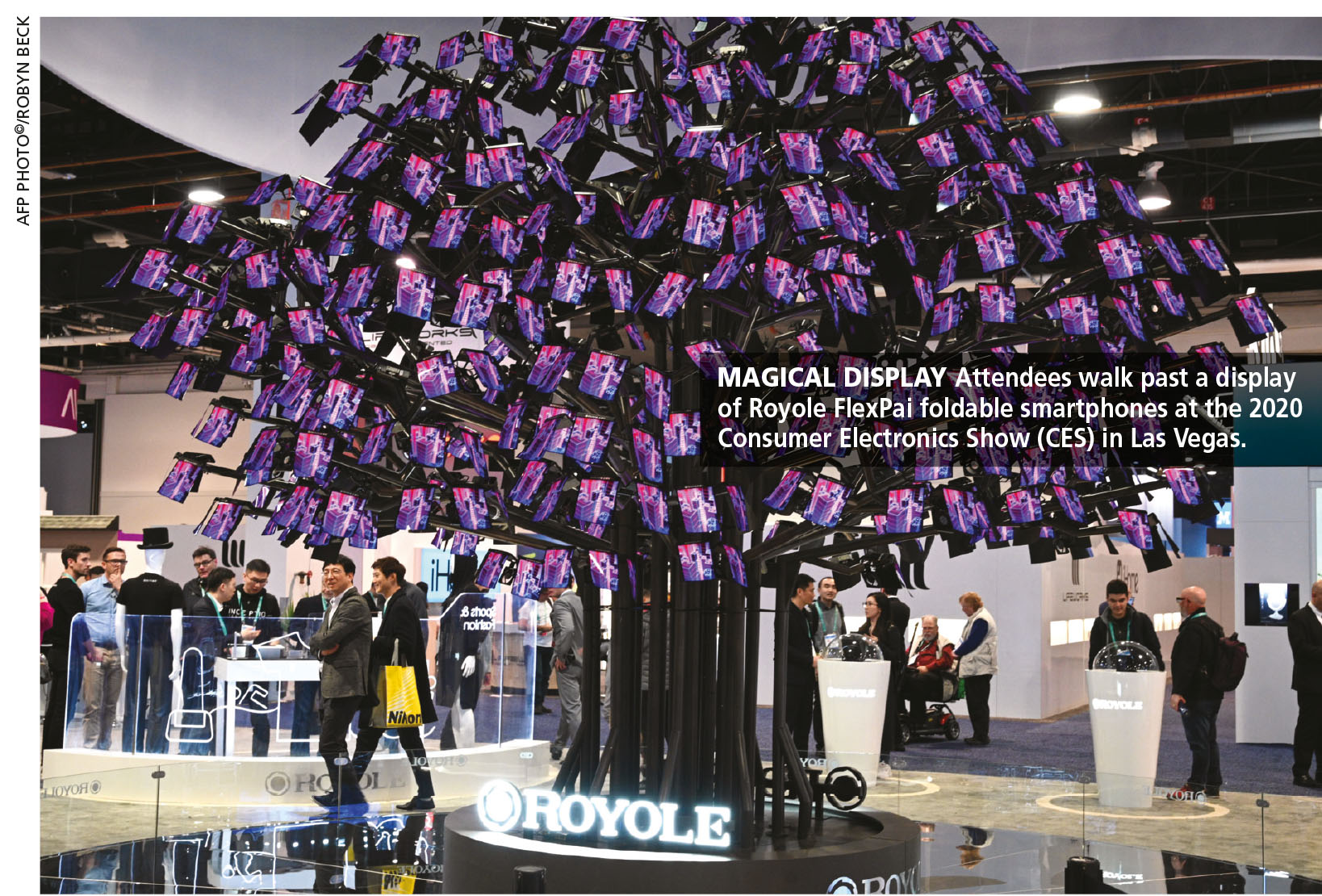 BALLIE Resembling the droid character BB-8 from the Star Wars franchise, Ballie is a "vision of technology as an all-round personal life companion," says Samsung President and CEO Hyun-Suk Kim. This tiny robot is designed to be a life companion that understands and supports you, your family and even pets. It can even help with household chores and act as a fitness assistant.
Ballie uses built-in AI capabilities, a mobile interface, an inbuilt camera, and voice activation to identify and respond to its users. The company made it a point to emphasise that data will not be shared with third parties without prior and direct consent from users.
WOVEN CITY Construction of this 'city of the future' by Toyota is set to commence next year. Nestling at the foothills of Mount Fuji, it will be a fully connected ecosystem that's powered by hydrogen fuel cells, solar energy and geothermal energy. It'll act as a 'living laboratory' for researchers to test and develop technologies in a real world setting.
This project is a collaboration between Toyota and the Bjarke Ingels Group (BIG), which is a popular Danish architecture firm. Buildings in this 'fully sustainable' city will be constructed using local wood, traditional joinery techniques, and automated construction models with design and architectural inspiration from Japan's past.
Furthermore, only fully automated cars with zero emissions will be allowed on the streets while homes will utilise sensor based AI technology to optimise daily life.
SCANWATCH Undoubtedly the best and most advanced medical wearable at CES 2020 is the Withings ScanWatch. It's the first watch in the world that takes ECG readings and detects sleep apnoea conditions. It also monitors the heart rate 24/7 and delivers notifications if it's atypical and irregular.
Users can choose from over 30 games to begin workout modes that will track all their fitness activities and steps. The design of the ScanWatch with its classic watch look makes it more appealing with a PMOLED screen for better reading, digital crown to toggle through features, sapphire glass and battery that lasts up to 30 days. This watch is awaiting FDA and CE Medical certification.
VISION AVTR Mercedes-Benz is premiering the new AVTR concept car, inspired by the movie Avatar. Its creation is based on the world of Pandora, which is the fictional universe of that 2009 film. Designed
with the assistance of Avatar's director James Cameron, this concept car showcases a new interaction between humans, machines and nature.
The electric Vision AVTR can move sideways and even diagonally. The rear end is covered with 33 scales or bionic flaps, which help communications between the driver and people outside the vehicle. It has a multifunctional controller that replaces the steering wheel and allows the driver to connect with the car through biometric readings.
Its battery is made of fully recyclable and compostable materials while the interior is crafted from sustainable materials. Chairman of Mercedes-Benz's parent company Daimler AG Ola Källenius says that this is an example of how man and machine might "literally merge" in the future.
SMART LOCK Lockly Vision is a smart lock and built-in video doorbell, which eliminates the need for a separate smart lock, as well as smart doorbell. The Vision can be unlocked with the Lockly app voice command through Google Assistant or Alexa, a fingerprint scanner or physical key and keypad.
It streams HD videos to your smartphone when someone arrives at your front door and these videos will be stored in the cloud. Homeowners can also communicate with guests through the Lockly app.