COMPETITIVENESS STAKES
SRI LANKA DIPS IN GLOBAL RANKINGS
Shiran Fernando wonders if Sri Lanka is becoming a less competitive country in which to do business
Acompetitive business and operating environment is crucial to attracting a consistently high level of foreign direct investment (FDI), and ensuring that domestic businesses are investing in new projects or expanding. The Global Competitiveness Index (GCI) compiled by the World Economic Forum (WEF) is a popular index that ranks countries in terms of their competitiveness.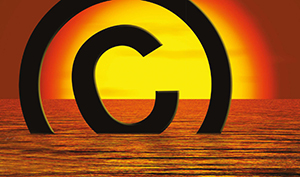 In 2018, the US dethroned Switzerland, which had enjoyed a nine year run as the world's most competitive economy. Meanwhile Singapore, which recently signed an FTA with Sri Lanka, took second place.
The 2018 index has been remodelled as GCI 4.0 to take into consideration the impact of the Fourth Industrial Revolution. It looks into the competitive verticals associated with the Fourth Industrial Revolution wherein India for example has improved its rank from 63rd in 2017 to 58th under the new methodology.
However, under the old methodology, which did not focus on the Fourth Industrial Revolution, India would have experienced a massive slide from its 40th place ranking in 2017. India also enjoyed the largest upward movement in the rankings among G20 countries and is cited as 'South Asia's main driving force' in terms of competitiveness.
SRI LANKA IN 2018 In the 2018 index, Sri Lanka has slipped by four places from its prior year rank to 85th of 140 countries. Under the old methodology too the country would have been placed at No. 85.
This suggests that there has not been a material change in Sri Lanka's standing over the last 12 months. However, there's been a declining trend since 2011 although the nation's ranking did pick up slightly in some years.

Sri Lanka improved its performance in 2018 in terms of indicators related to ICT adoption, skills, market size, health and infrastructure. However, when it comes to key pillars such as institutions, product and labour markets, and business dynamism, the country's ranking has fallen.
On the other hand, Sri Lanka's innovation capability is apparently fairly good – the country finds itself in 80th place, which is above its overall ranking. While this is a commendable improvement, sub-indicators such as R&D expenditure as a percentage of GDP and having more applications for patents can boost Sri Lanka's position when it comes to this indicator.
Given the forward-thinking nature of the GCI, it is imperative that Sri Lanka improves on these measures. Policy initiatives such as the proposed innovation and entrepreneurship strategy should be strongly considered to drive these agendas.
From a South Asian perspective, Sri Lanka leads in areas such as health, education and skills while performing as well as India in the context of having the most efficient infrastructure. These are areas in which Sri Lanka has historically outperformed its peers in the region.
DATA ANALYSIS A June 2016 report by the World Bank titled 'Enhancing Competitiveness in Sri Lanka' identified the constraints and potential enablers to unlock opportunities to improve competitiveness.
Some of these recommendations are improving the investment climate, establishing trade enabling policies, progress in trade facilitation, attracting and retaining efficiency enhancing FDIs, and increasing innovation and entrepreneurship.
Also captured by this report is the effect that an increase in R&D would have on advancing Sri Lanka's knowledge based growth trajectory.
R&D as a share of GDP was only 0.1 percent in 2017, which corresponds to a ranking of 110 of 140 nations. While funding is one of the missing pieces of the puzzle, there also has to be integration among existing research institutions and an improvement in the intellectual property regime.
This has reduced the country's opportunity to expand the manufacture of high value products and exports, which is visible in the data derived from a recent study by the Center for International Development at Harvard University.
While Sri Lanka only added seven new products to its export portfolio between 2000 and 2015, the per capita GDP value addition was a mere US$ 5. However, if you were to consider the likes of Vietnam, which added 48 products to its export portfolio during this time, the value to per capita GDP was almost 100 times at 545 dollars.
This highlights the fact that Sri Lanka's export basket remains concentrated and the much talked about diversification hasn't really transpired in terms of the numbers.
DOING BUSINESS The expectation of policy makers is to improve the country's ease of doing business indicators. And the target is to improve Sri Lanka's 'doing business' ranking to 70 by 2020 from the current (2017) 111.
Steps such as digitising the business registration process, refining the enforcement of contracts and improving indicators related to trading across borders are part of the reform efforts. While these will help Sri Lanka climb up the rankings, policy makers will also need to look at other areas such as energy and labour that will help improve the competitiveness of the country and industry in general.