COLOMBO VS. DHAKA: A TALE OF TWO CITIES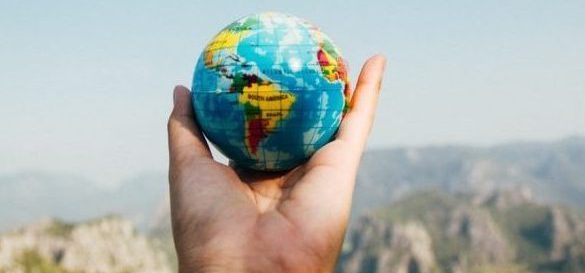 As the South Asian region notices a constant, yet, steady boom in the economy, two cities seem to be emerging strong, showing robust growth in multiple fronts, while grabbing the attention of real estate developers from around the world. One of these fast-developing cities are Colombo, the commercial capital of Sri Lanka, while the other is Dhaka, the capital of Bangladesh. However, while the two cities might seem a bit similar from the outside, both Colombo and Dhaka have many differences, in terms of the economy, culture, quality of living and specifically the real estate industry.
The Economy
When it comes to the economy, the numbers speak for themselves. The GDP of Dhaka is at around $85 billion while the GDP of Colombo is around $3 billion, as of 2017. This, however, is affected by the size of the population where Dhaka accommodates a much bigger population (18,898,000 in 2017) than Colombo (648,034 in 2017). Bangladesh, as a whole, projected superb economic growth in 2016 where the country's GDP increased at around 7% while Sri Lanka's GDP increase was around 5%, falling behind only slightly.
The unemployment rate of Colombo is nothing short of excellent, with only 4.2percent while in Dhaka the rate hovers around at a staggering figure of 19percent. Moreover, Colombo is also ranked as having the best quality of living in all of South Asia. Nevertheless, according to Economist Intelligence Unit data, Colombo is the second-most expensive city in South Asia following the city of Dhaka in Bangladesh.
The Real Estate Industry
When focusing more towards one of the major contributors to the economy, the real estate industry, it is visible that both Colombo and Dhaka are stable as of 2017. According to online statistics the overall cost of living in a housing property is considered 5% more expensive in Dhaka than it is in Colombo. However, this is largely due to lower cost of utilities in Colombo, which includes lower cost of electricity, gas and Internet services. For example, According to Lamudi In-house data, the rent per month for a 3-bedroom apartment in the city centre costs 34.30 % less in Dhaka. A 1-bedroom apartment in the same area of Dhaka could cost up to 40.53 % less compared to the city of Colombo.
The price per square feet, to buy an apartment in the city centre is also significantly less in Dhaka, with up to 31.51% less compared to Colombo. It should also be mentioned that the yearly fixed interest rate for a mortgage could be around 22% less in Dhaka than in Colombo. Quite similar to Colombo, the growing real estate in Bangladesh has also elevated the demand for sectors such as steel, tiles, construction material and tech. As a result, the GDP contribution from the construction industry indicated an all-time high of 6,172.90 Bangladeshi TakaMillion in 2016 from 5,669.80 Bangladeshi Taka Million in 2015, while in Sri Lanka the construction industry growth in 2015 recorded a 20% increase.
The demand for living in condominiums has increased rapidly within both Dhaka and Colombo. With the rise of interest towards escaping the urban hustle to live in a tranquil environments, areas within the city of Dhaka has been gaining massive popularity towards these condominiums. Some of the examples for these are the Bijoy Rakeen City which is the first ever Condominium City in Dhaka, Navana City and the Rupayan City Uttara.
Sustainability
The growing need for sustainability has opened gates for many residential and commercial business opportunities and currently many leading developers are coming up with sustainable living options. For example, ClearPoint Residencies Rajagiriya cultivates vertical gardens and the energy saving options to reduce energy consumed by air conditioning units. Similarly in Dhaka developers are focusing their attention towards bringing forth more liveable buildings, healthier workplaces and less environmental harm. Even though its current growth in population may seem to oppose various challenges towards living an eco-friendly life in Dhaka, there are many developments that are rising to battle these challenges and create a liveable environment within the city. Example – The Shobuj Pata is considered as a sustainable city that features green trees, plants and vegetation providing healthy living facilities to all its residents.
These environmental friendly developments will be ideal living options for residents who care about the environment, it will also enable property developers to sell their properties at premium prices bringing in more revenue to the country.