CLIMATIC ARMAGEDDON
IMMEDIACY OF
DEFINING ISSUES
Proposals that were submitted at COP27 – Kiran Dhanapala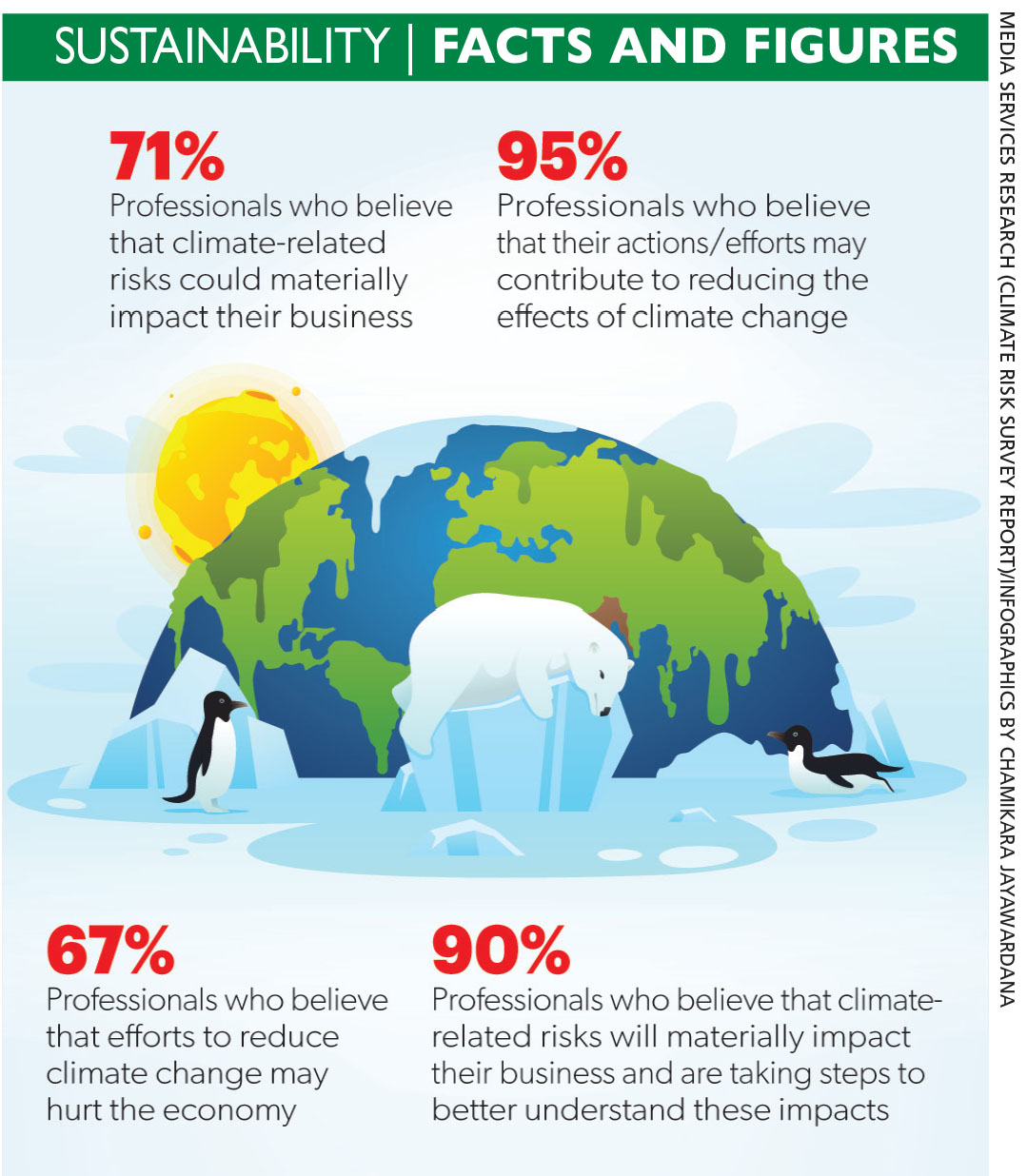 Corporate sustainability has increased in focus, in response to several urgent challenges facing the world. Climate change is undoubtedly the greatest challenge looming over 2023. And UN Secretary-General (UNSG) António Guterres refers to it in his keynote address at the 2022 UN Climate Change Conference of Parties (COP27) as the "defining issue of our age" and "central challenge of our century."
Guterres proposes that developed and emerging economies form a Climate Solidarity Pact, which will aim to reduce emissions with renewed urgency in line with the 1.5°C goal. The pact will have wealthier countries and international financial institutions (IFIs) provide financial and technical assistance, to support and hasten renewable energy transition by emerging economies.
It will also seek to end fossil fuel dependence including building new coal plants, and phasing out coal in OECD countries by 2030 and everywhere else by 2040.
The UNSG focusses on climate adaptation that is urgently need­ed by developing countries, which are most affected by climate change. For example, Sri Lanka has ranked among the top 10 countries at risk of extreme weather events for several years by the Global Climate Risk Index. These risks include natural disasters such as prolonged droughts, flash floods and landslides.
Key economic sectors – tourism, fisheries, tea plantations and agriculture – are climate sensitive, and Sri Lanka will need to implement measures to counteract these risks and become more climate resilient.
Similarly placed countries will also need to build resilience to climate impacts. There are three and a half billion people in countries that are highly vulnerable to climate change. At the 2021 UN Climate Change Conference of the Parties (COP26) in Glasgow, developed countries pledged to double adaptation support to US$ 40 billion annually by 2025.
Guterres notes that adaptation needs will grow to more than 300 billion dollars annually by 2030 and strongly advocates that half of climate finance must flow to adaptation. This requires IFIs and multilateral development banks to change their business models, and play a role in scaling up adaption finance, which must be accessible by countries and communities that need it most.
The UNSG also calls for a universal early warning system within five years. He asks all governments to tax the profits of fossil fuel businesses, and proposes that this money be redirected to countries that are challenged by rising food and energy prices, due to losses and damages incurred as a result of climate change.
There's a global trend taking place with the divestment of fossil fuels, which are increasingly being viewed as 'stranded assets' in a world that's transitioning to a lower carbon footprint.
While addressing the situation in countries most vulnerable to climate change, and the losses and damages suffered by them, Guterres requests COP27 to agree on a clear, time bound road map with effective institutional arrangements for financing.
The global response to Guterres' call for action will unfold in the months ahead. However, what's clear is that these challenges have also led to an unprecedented rise in the focus on corporate sustainability. It's being called 'The Great Expansion' – higher CEO engagement, stepped up board discussions on climate change, companies increasing their sustainability efforts and teams, greater commitment to reduce greenhouse gas emissions and so on.
And yet, reports from the Intergovernmental Panel on Climate Change (IPCC) and CDP (formerly, the Carbon Disclosure Project) show these efforts are insufficient to make a real difference to the collision course that the world is on.
Investing in sustainability professionals will be increasingly necessary given the global challenges. An analysis of trends shows that this is happening. A recent survey of the sustainability profession included 81 percent of respondents from US organisations and 19 percent of respondents in the rest of the world.
CEO engagement in sustainability is over 60 percent; and for 96 percent of these respondents, budgets have remained the same or increased. Seventy-six percent of large businesses have increased headcounts and are recruiting sustainability consultants.
Usually, members of staff are focussed on two sides of sustainability – communicating/ storytelling and data/dashboards. The trend is now for more senior management to lead sustainability efforts. There's also a higher percentage of women in the profession but with a wage gap being noted at director level.
Building back better from a global recession necessitates greening economic recovery. This needs a set of coordinated and coherent policies with ministries of finance linking sectoral environmental actions with budgetary allocations.
It also needs urgent green skills building. And 'green skill intensity' is a concept that quantifies the extent to which different countries, sectors and jobs use such capacities, and provides a cross-country comparison of readiness for a green transition. Recent evidence shows that the US is leading – with the average American job using almost three times more green skills than its counterparts globally.