CENTRAL BANK TREASURY BILL ISSUE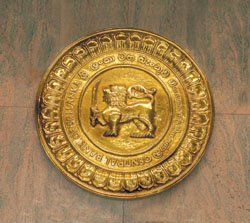 The Central Bank of Sri Lanka (CBSL) announced an auction for the issuance of Rs. 29,500 million in Treasury bills with the submission of bids closing at 11 a.m. on 12 July.
Bids are invited from primary dealers in government securities and should be made only through the electronic bidding facility provided by CBSL. The Central Bank may accept a higher or lower amount than the offered amount at the auction depending on market conditions.
The minimum amount for a bid is five million rupees and multiples of one million rupees.