Cabinet announces massive tax cuts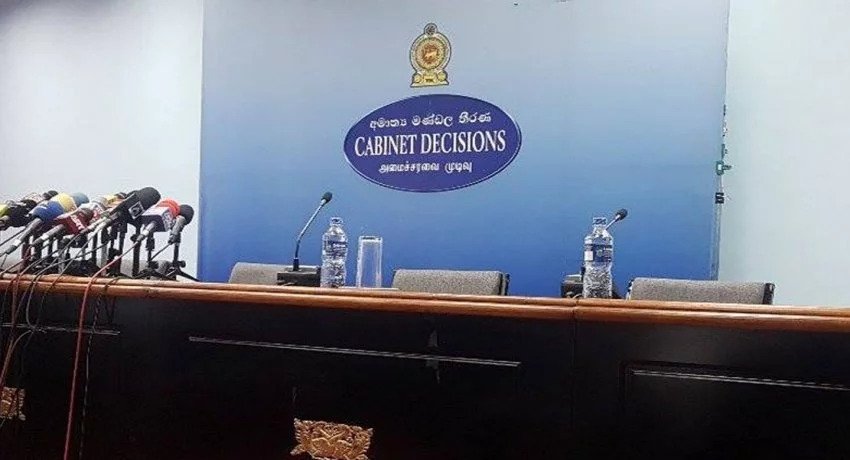 Colombo (News 1st) –  The Government today(November 27) announced the removal of a number of taxes, including the Pay As You Earn Tax (PAYE) and also the reduction of the Value Added Tax.
The first cabinet meeting of the new Government was held today, headed by President Gotabaya Rajapaksa.
Taking into account the pledges made during the Presidential Election, a new relief program was approved during the cabinet meeting. The announcement containing the relevant reliefs was made by co-cabinet spokespersons Minister Ramesh Pathirana and Minister Bandula Gunawardena.
Accordingly, the Nation Building Tax imposed on household goods and service products has been completely removed.
Withholding Tax on interests has also been removed. The debit tax imposed on banks and other financial institutions as well as the Capital Gains Tax imposed on the Colombo Stock Exchange has been removed. The cabinet has also granted approval to abolish the Pay As You Earn Tax as well as the Debt Services Tax.
Minister Bandula Gunawardena said, the VAT and NBT imposed on all goods and services would be unified and the tax percentage would be reduced. Gunawardana noted that the 15% VAT and 2% NBT which amounts to 17% together, which was imposed on all goods and services will be unified and reduced to 8%, effective from the first of December this year.
Meanwhile, the tax-free threshold for turnover for VAT has been raised from the existing Rs.1 million to Rs.25 million.
The Minister also noted that it has been decided to reduce the income tax on the construction industry, from 28% to 14%.
VAT on condominium properties has been abolished. All taxes imposed on the remittances made by expat workers will be removed while places of religious worship will also be exempt from all taxes.
It has also been decided to reduce the Telecommunications levy to 25%.
Min. Bandula Gunawardana, stated that all sectors in the country will be uplifted through these tax concessions leading to an increase in productions. The Minister explained that thereby they will be able to tax more people but at a lesser rate ultimately leading to better government revenue. He went on to note that they expect to increase government revenue through budget readings and other means apart from taxes.
He shared that they intend to reduce expenditure to bridge the gap between income and expenditure.
Min. Ramesh Pathirana, Co-Cabinet Spokesperson noted that currently tea, rubber and pepper are imported into the country and the government would look into initially minimize importation and then completely ban imports. He added that they would also take steps to exempt earnings through plantation industries, from taxes.