BMICH
BMICH rewards 25 years' service tenure & Best Performers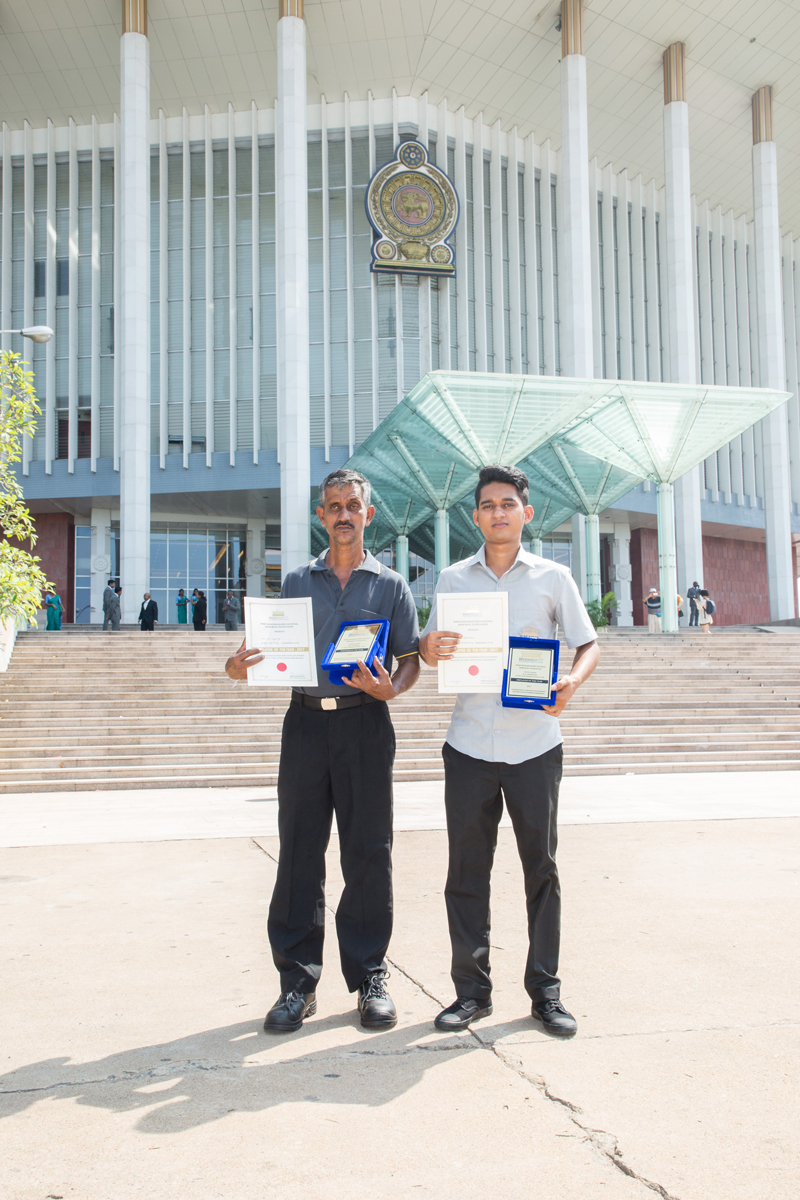 The Iconic BMICH kicked off 2018 with a multi-ethnic, multi-religious event on an inspiring note designed to take the award winning success of the previous year to greater heights.  Blessings were bestowed by leading Buddhist, Hindu, Christian and Muslim clergy who were invited to participate at the event. Employees also took their traditional oath of allegiance to their workplace.
The occasion was indeed a memorable event for the three employees who have been employed at BMICH for over 25 years.  Each of them received a gold sovereign as a valuable token of appreciation for their long and loyal service.
Best performers of 2017 were also recognized and presented with trophies and certificates. Recognition for the Achievers of the Year took pride of place, as this reflected a careful selection criteria which led to a joint award.  The best performers who emerged winners in each quarter were evaluated in choosing the achievers of the Year.
"Everything we do at BMICH contributes to overall efficiencies and effectiveness that promotes a customer-centric service delivery culture" explained the CEO of BMICH, Sunil Dissanayake.  "We were proud to become the winner in 2016 of the Gold Century International Quality ERA Award in Geneva and the awardee of Platinum Century International Quality ERA Award in 2017 in Paris and also become the Leading Meeting & Convention Venue at the South Asian Travel Awards both in 2016 & 2017.  All these awards endorse the high calibre of our staff as well as the excellent facilities offered by the BMICH".