BARISTA
Barista tops LMD Customer Service Online Survey 2019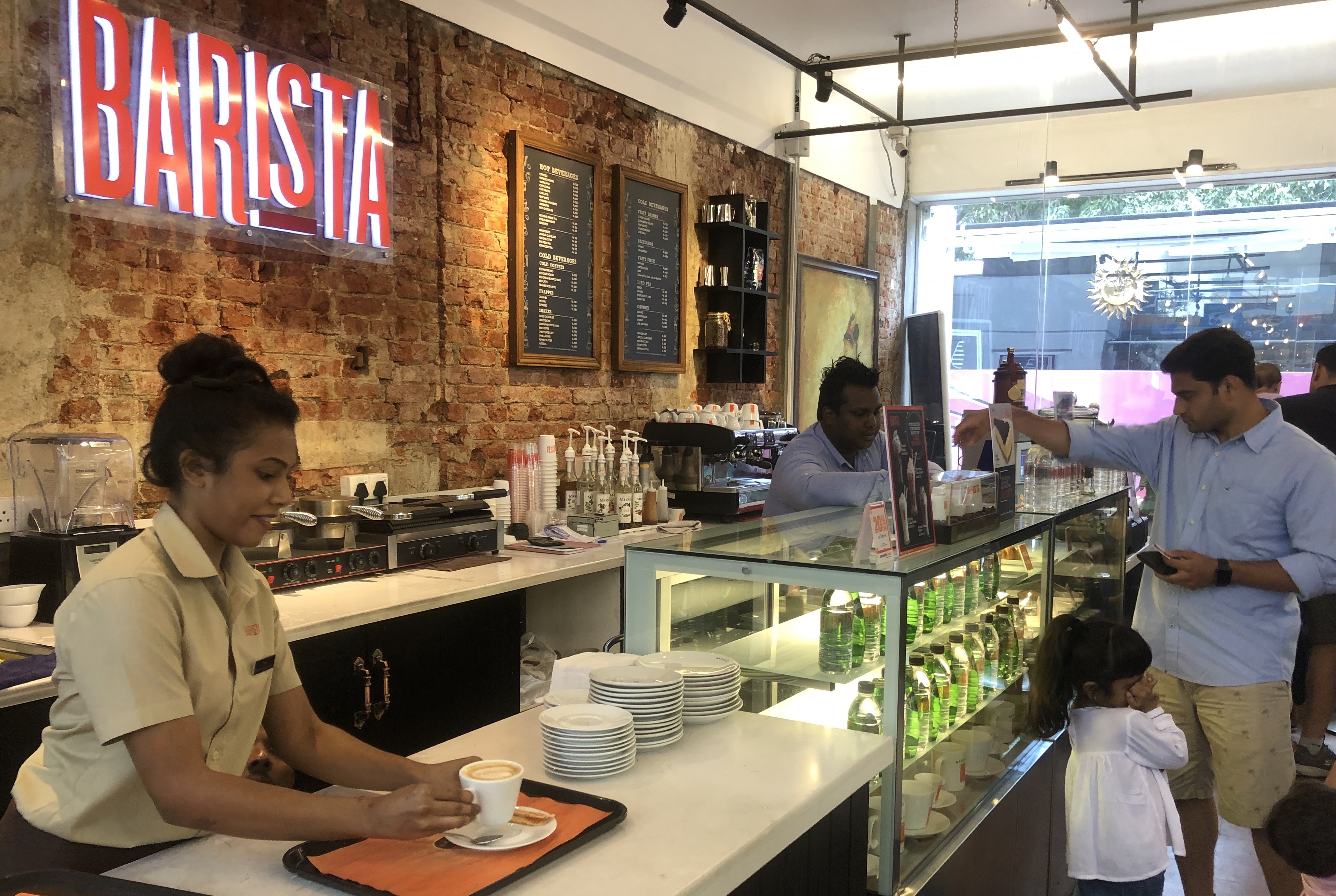 Colombo, Monday 03rd February 2020: Sri Lanka's pioneer coffee house chain Barista, clearly understands the importance of customer service at all levels and has paid special attention to inculcating service culture across the board. This approach has enabled the brand to be recognized for its outstanding customer service within the hospitality and food industry in Sri Lanka. In a recent customer experience survey carried out online by Sri Lanka's leading business magazine LMD, Barista came out on top of the Cafes and Coffee Houses sector for their outstanding customer service.
Speaking on the recent achievements General Manager of Barista Dilupa Pathirana said, "In the aftermath of the 21st April attacks, the hospitality and food industry took a huge hit. Many establishments were forced to either let go of staff or even slow down operations. At Barista where we value our employees and their contribution to the brand immensely, we decided to take all measures to reduce overheads and not let our employees feel the pinch. At a time when there was lesser customers coming in to our outlets, we utilized the time to create a special customer-focused training programme for all employees. This approach of investing time, money and resources in to our employees really paid off."
The café culture in Colombo, suburbs and beyond has become quite saturated with a few international brands and many local start-ups setting up cafes around the island. However the differentiating factor of return, loyal customers lies in the level of satisfaction of the entire coffee experience. Barista therefore created a customer service training that went in to the most intricate details of providing customers with superior service.
Barista also conducts customer research and analyses purchasing patterns to create the right menu, set up at the right locations and fashion the right environment at each outlet. Employees are empowered to make customer-focused decisions at the outlet level and build relationships that bring customers back. In terms of continuous training Barista has conducted more than 95 formal sessions corresponding to a cumulative 1,000 employee hours in the first six months of the 2019/2020 financial year alone.
"We were not on panic mode, and instead we chose to use the time to develop every aspect of our business. We not only trained our staff, but also streamlined our menu to offer more value to our customers during the difficult times" added Pathirana.
Barista has been in operation in Sri Lanka since 2003 and has established itself as a brand that pioneered and shaped the country's coffee culture. Plans are underway this year to further expand the outlet network to areas such as Mirissa and Arugam Bay that are also tourism heavy while also looking at franchising opportunities to empower local entrepreneurs.