BANKING SECTOR
THE CATALYSTS FOR GROWTH
A profile of Sri Lanka's banking sector in a post-pandemic environment
Sanjay Wijemanne
Today's banking sector in one sentence
A transformative catalyst for empowerment through economic and entrepreneurial growth and development.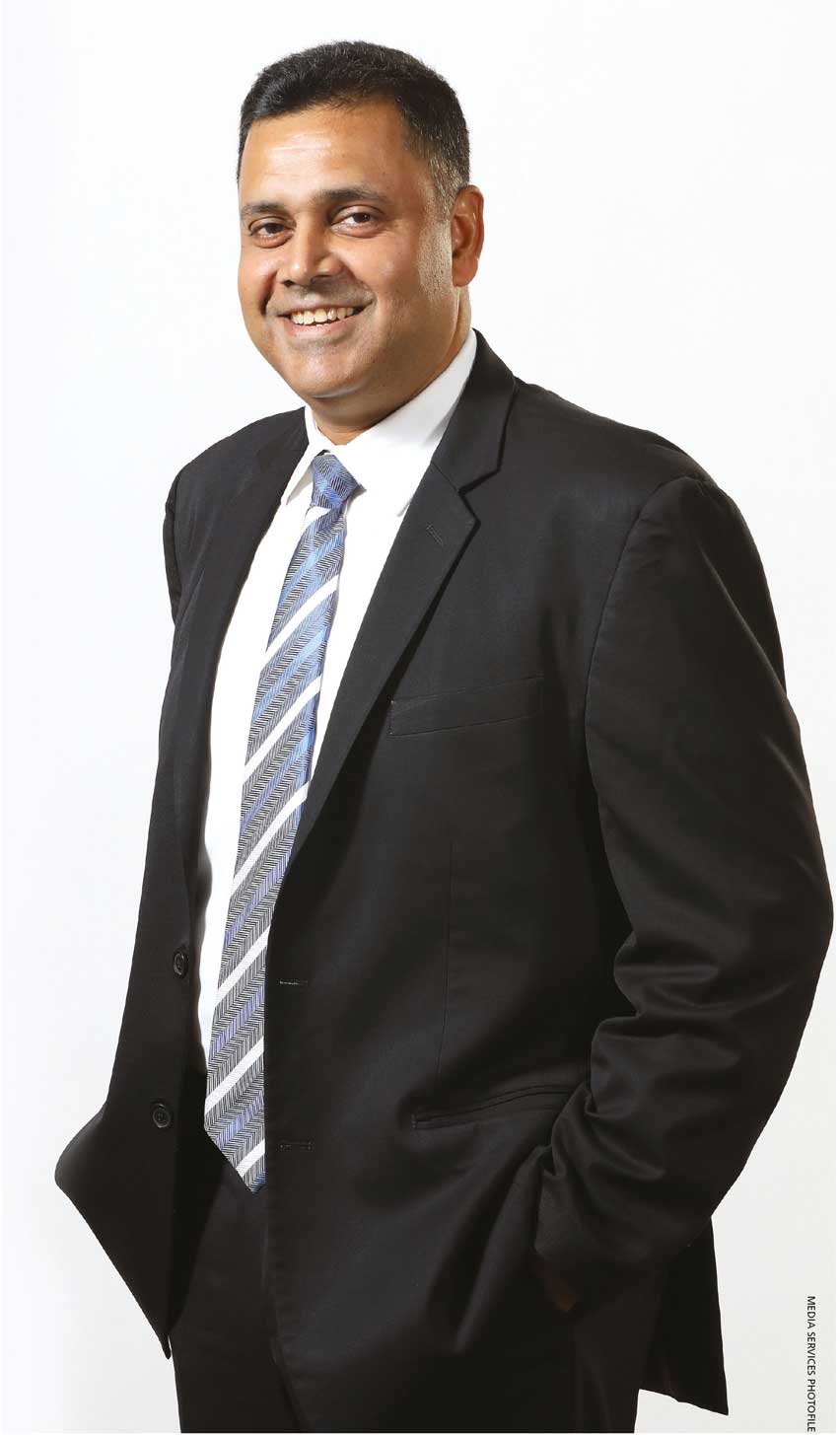 Core strengths of the sector given the pre-vailing environment
Stability, relationships and technology.
Three weaknesses of the banking sector
Rising non-performing assets, the continuing uncertainty of the pandemic and challenges in providing access to finance.
Three new prospective customer segments
School leavers pursuing an entrepreneurial path, Sri Lankan expatriates who returned during the pandemic and digital nomads seeking to make all of Sri Lanka their office.
Three evolving consumer trends or behaviours
A necessity-based thrift culture that could become habitual in the future, QR code payments and an interest in alternative investments to fixed deposits.
A barrier to the banking sector's growth in Sri Lankas to weaker growth opportunities.
Other obstacles to the nation's growth prospects
Lack of professional training and qualification opportunities outside major urban centres, and insufficient tech and computer literacy education at the school level.
Gender balance in the banking sector
There has been immense progress but this has to continue to ensure that women hold more positions of authority.
An example of gender balance
In a bank such as my place of work, 43 percent of the workforce comprises women.
Factors enabling gender balance
Our family friendly workplace policy supports the career growth of both men and women while they enjoy a high quality of life.
Main impact of COVID-19 on the banking sector
An unprecedented catalyst for digitalisation.
Approach to enhancing the sector during the pandemic
Streamlining digital banking services from registration to customer service.
Other initiatives pursued by banks during this period
Unprecedented financial relief and moratoriums extended to customers impacted by the crisis; and promoting adaptable and affordable digital banking services to SMEs
Scope of the banking sector in Sri Lanka
During the pandemic, banking has been an essential service. In the aftermath of the pandemic however, the sector will have tremendous growth potential.
Regional banking sector in a nutshell
A hub for growth and innovation.
Local vs regional banking sector in a few words
In terms of scale, Sri Lanka does not compare with its regional peers but this enables unmatched agility.
Describe the sector for gen Z in a sentence
It's a pathway to true financial independence.
Impact of influencers on this sector
This is limited but growing.
Sri Lanka's competitiveness in a few words
Lagging in performance but vast in potential.
Impact of the digital age in Sri Lanka
It's only beginning but is already changing every aspect of day-to-day life.
Sri Lanka's readiness for technology adoption
An underdog that is to be ignored at your own peril.
Virtual team management in one sentence
A tightrope walk between discipline, rigour and compassion, as well as understanding and displaying empathy.
Digital security in business insurance
Absolutely essential and only growing more important.
Impact of social media on the world at large
Disruptive – both in a positive and negative sense.
Productivity affects industrial and economic growth
Yes – there is a definite hunger for productivity as a personal value. This is something Sri Lanka can benefit from immensely.
Corruption is affecting industrial and economic growth
Sadly, yes – and it is costing us dearly.
Competition drives innovation
Yes – competition is necessary; without the pressure to improve, most banks will stagnate.
Your expectations for the banking sector in the next five years
The banking sector will become more accessible, understandable and personal than ever before.
Your mantra for success
Success is all about how willing you are to be truly honest with yourself.
– Compiled by Ashwini Vethakan
Sanjay Wijemanne is the Deputy General Manager – Retail & SME Banking of Hatton National Bank