ANANTARA PEACE HAVEN TANGALLE RESORT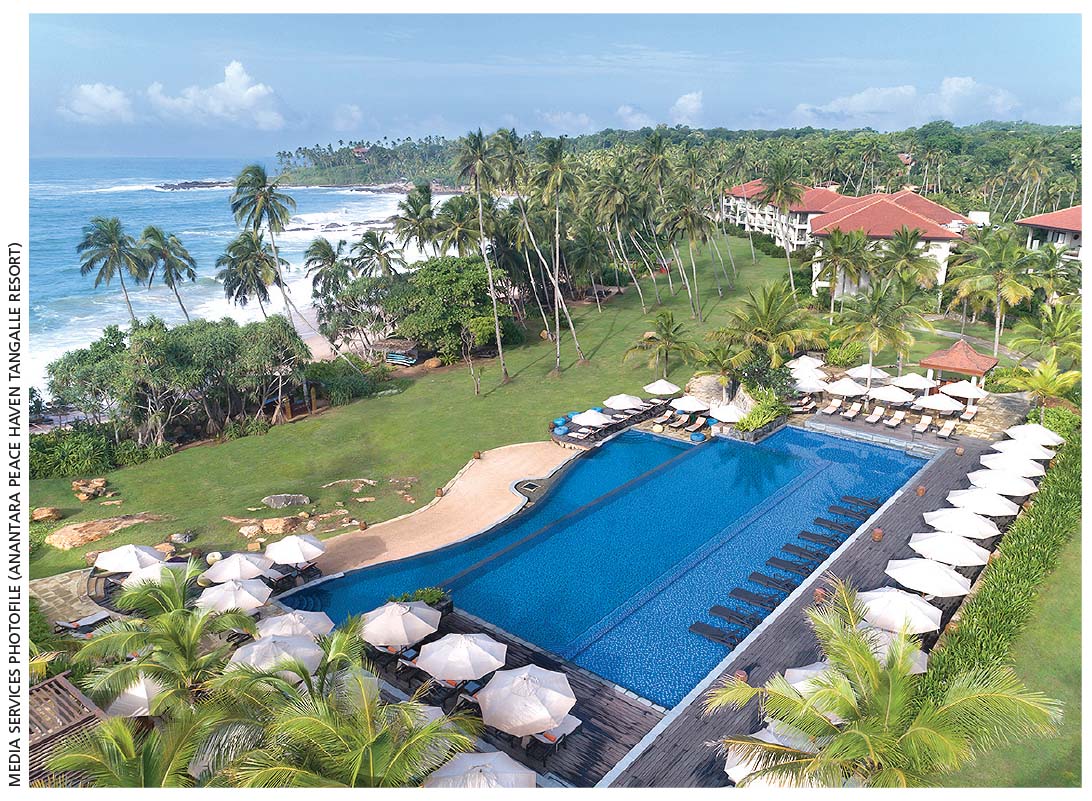 Q: Tell us about your journey in the international hospitality sector?
A: Looking back, I wouldn't have picked another career! I'm glad I chose the hospitality sector as my career path 23 years ago. I love to travel and I love people, and the hospitality sector fulfils both these passions.
Every destination enriches me with a wealth of knowledge about different cultures and experiences. I have worked in 30 countries across Asia and Africa, and the varied experiences have given me a unique perspective on hospitality.
More importantly, over the past two decades, I have been able to fuse my education in real estate finance with hospitality, and this keeps me curious and engaged in my career. My experience spearheading some of the world's leading luxury hospitality brands including Tonino Lamborghini Hotels & Resorts has been useful in my journey with Anantara Hotels & Resorts.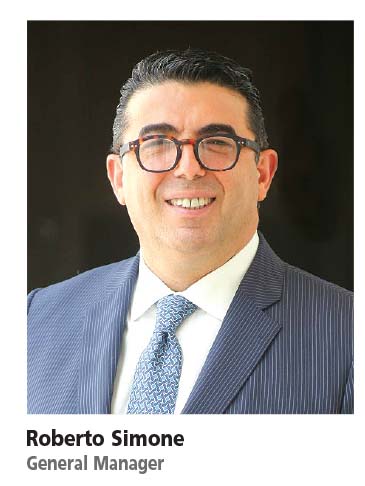 Q: As a hospitality professio­nal who has worked in many countries around the world, how do you view Sri Lanka's tourism industry?
A: I believe there are three key ingredients for any successful tourist destination – location, beauty, and capabilities and capa­­cities.
As for location, Sri Lanka is strategically located at the crossroads of Eastern and Western tourist markets, making it the perfect destination in terms of connectivity.
Secondly, the beauty of Sri Lanka is unparalleled. The country is endowed with a diverse collection of pristine beaches, rocky hills and meandering lush green meadows, rich wildlife, pleasant climates, extensive flora and fauna, and an ancient culture.
Finally, when it comes to capacity and capabilities, there are many hotels, resorts and international hotel chains here to attract tourists from all over coupled with the unparalleled hospitality of the people. There is no doubt about the immense potential of the country's tourism industry and its hospitality sector.
My sentiments about Sri Lanka's tourism potential are positive and I believe that no sooner the present crisis is resolved, the industry will be back in business. The country has a steadfast track record of being able to bounce back relatively quickly and I'm certain this economic crisis is no exception.
If all stakeholders make the right moves, the country will be able to revive its economy within the next few months.
We expect to see an upward trend in bookings from September 2022 for the winter season. Despite the negative publicity, global travellers who know Sri Lanka well are confident that they will be safe here and we have seen tourists coming in despite the crisis.
Regarding the way ahead, I believe tourists want to experience a transformational travel experience where at the end of the journey they feel that their soul has been touched. There are few destinations that can evoke this realisation, and Sri Lanka is one of them because there's an intrinsic value in the island's product and its people.
Sri Lankans are naturally hospitable, warm and welcoming – a quality that unfailingly touches guests. I myself am inspired by the dedication of our local staff, their ability to learn fast and natural desire to delight visitors.
It has indeed been a pleasure to work with my Sri Lankan colleagues. This is an asset that needs to be leveraged. Truly, the spirit of hospitality amongst the Sri Lankan people is unparalleled.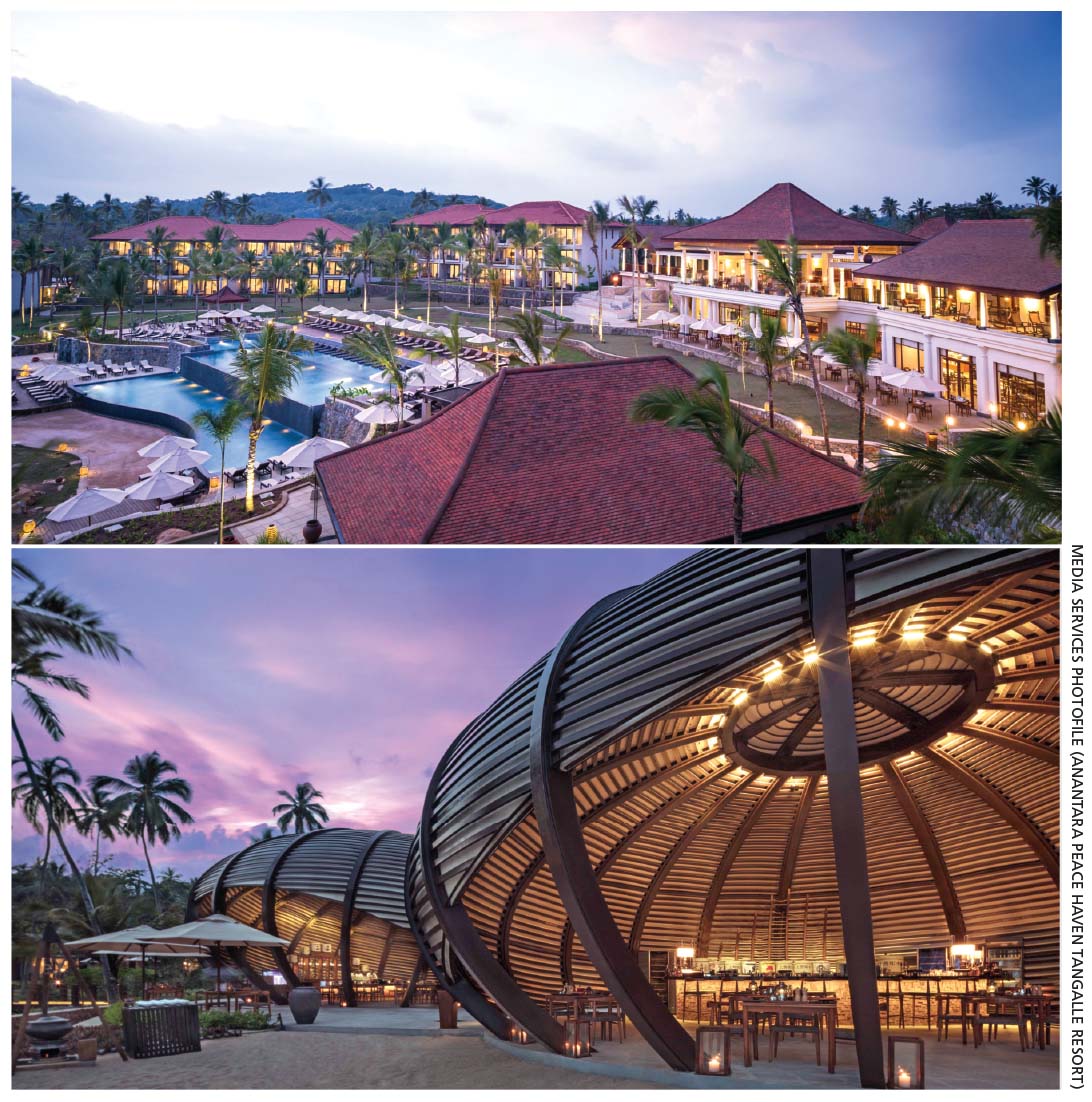 Q: Has the entry of international hotel brands impac¬ted the performance of local hotels?
A: Traditionally, the entrance of an international brand is likely to improve the performance of the host location as long as the brand fits the selected target segment.
International brands bring various benefits to the local hospitality sector including technical skills and global experiences. The presence of international hotel chains introduces a captive global clientele as repeat customers and finally, it is the destination that wins.
I believe Sri Lanka should have more luxury resorts and high end hotels outside Colombo, and must draw up a master plan for high end tourism as the country is so much more than a beach destination.
Q: What makes Anantara Peace Haven Tangalle Resort unique?
A: Anantara is a luxury hospitality brand for modern travellers. It connects them to genuine places, people and stories through personal experiences, and provides heartfelt hospitality in the world's most exciting destinations.
A collection of 70 distinct and thoughtfully designed Anantara luxury hotels and resorts around the world provides a window through which to journey into in¬vigorating new territories.
The Anantara brand brings global expertise from locations in 56 countries under the Minor Group, which is an international hotel owner, operator and investor. Our Anantara luxury hotel brand and Avani, an upscale brand, are at the forefront of offering transformational guest experiences in Sri Lanka.
A key element of Anantara's offerings are immersive experiences, which are curated to highlight local traditions and biodiversity in all its splendour while investing in our people to showcase the best the island has to offer.
Telephone 034 7226060
Email reservations.srilanka@anantara.com
Website www.anantara.com