AMCHAM
Team Smart Tech wins 08th AmCham Bowling Tournament 2018
The 8 th AmCham Bowling Tournament 2018 organized by the American Chamber of Commerce in Sri Lanka (AmCham) was held on November 03rd, 2018 at the Excel World Entertainment Park, Colombo 10.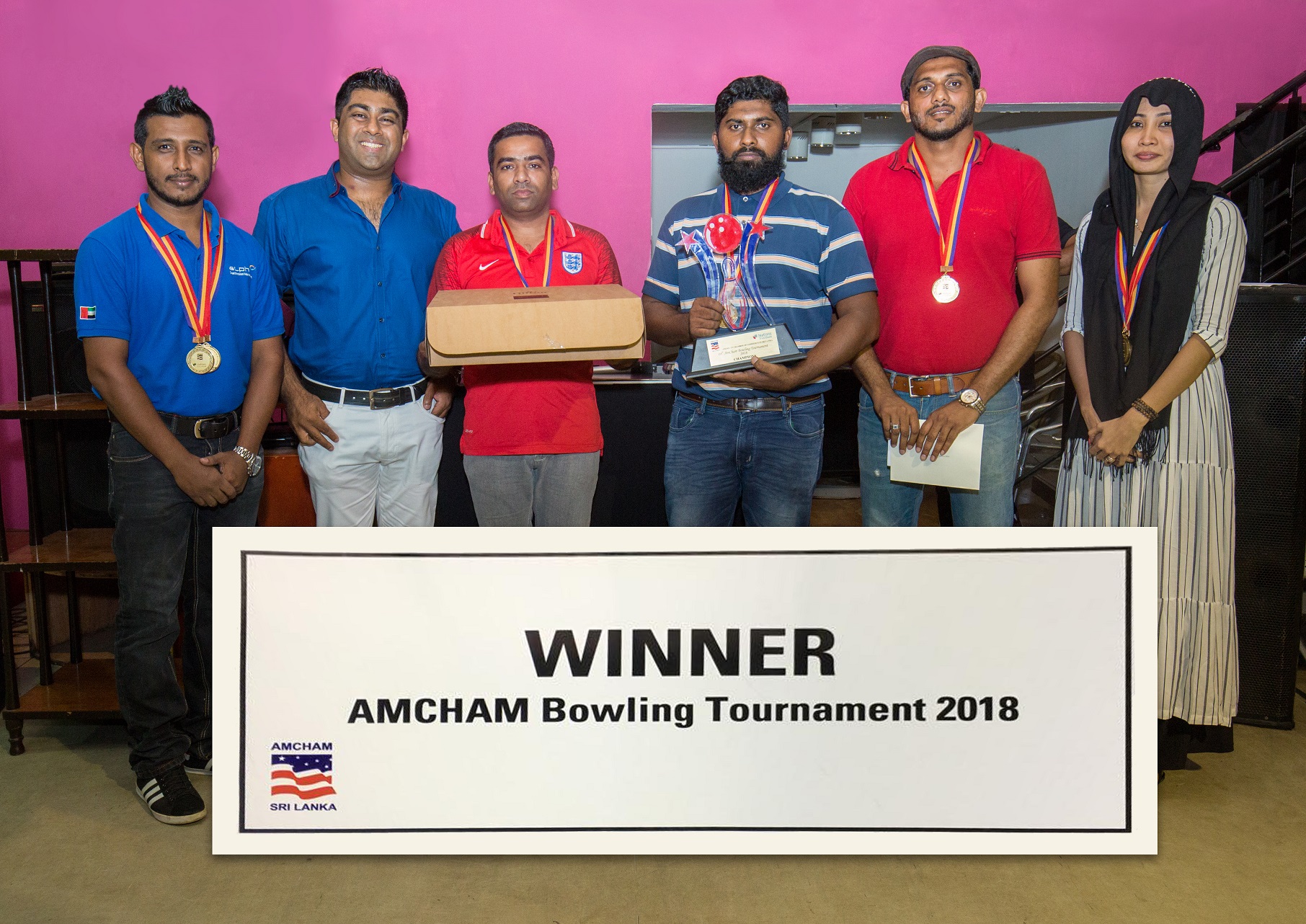 The event was Co-sponsored by Nations Trust Bank.
Twenty teams took part in this year's tournament and the event was conducted in 2 preliminary rounds. Out of 20 teams the best 10 teams were selected for the final round.
Smart Tech emerged Champions of the AmCham Tournament 2018 with a final score of 878 points.
Com Bank was the 1st runner-up with 680 points and Team Nations was announced the 2nd runnerup with 599 points.
Team Smart Tech was also walked off with the Best Female and Male player for the 08th AmCham Bowling Tournament. Asma Sattideem won the Best Player – Female with 149 points and M. Ziyan won the Best Player – Male with 217 points.