AMANA BANK
Amana Bank Current Account facilitates seamless transaction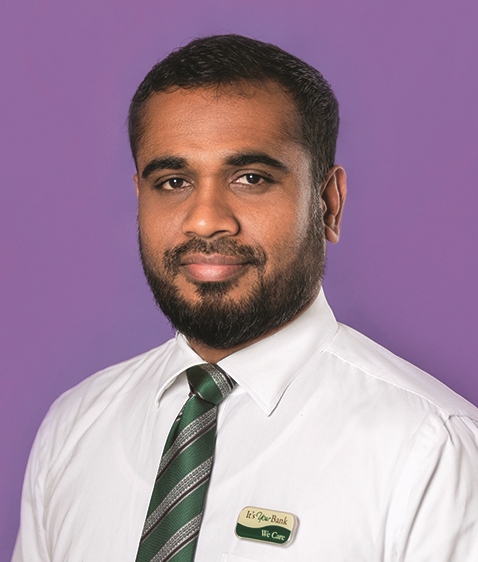 With Amana Bank having the largest deposit network in the country, the Bank's Current Account customers can conveniently access over 900+ deposit points to deposit their cash collections, thereby ensuring seamless cheque payments and transactions. In addition to the Bank's 32 branches and 19 Self Banking Centres, customers can make their cash deposits at over 850 Pay&Go kiosks.
Commenting on this Amana Bank's Head of Deposits Arshad Jamaldeen said "Many businesses use Current Accounts to ensure seamless transactions for which Current Account customers depend on their day to day funding of their account. Thus they need to ensure they have country-wide access, so that not only the account holder, but their representatives and agents too can easily make deposits wherever they are. I am happy to say with our growing network of 900+ deposits points along with other account benefits; Amana Bank's Current Account facilitates this requirement, thereby being the ideal must-have account for businesses and individuals."
In line with the government's initiative to restart businesses, Amãna Bank, resonating its people friendly banking model, has reduced the minimum initial deposit to Rs 5,000/- and is offering a personalized cheque book free of charge for customers who open Current Accounts before 31 December 2020. Amana Bank Current Account customers can also benefit from SMS Alerts on all transactions, E-statements (Daily, Weekly or Monthly), Internet and Mobile Banking, Doorstep Banking Services and Sweep in Sweep Out to facilitate excess funds in the current account is transferred to a return generating savings account.
Amãna Bank is the country's first and only Licensed Commercial Bank to operate in complete harmony with the globally growing non-interest based people friendly banking model. With the mission of Enabling Growth and Enriching Lives, the Bank reaches out to its customers through a growing network of branches and Self Banking Centres spread across the country while having access to 4500 +ATMs for withdrawals and 850+ Pay&Go Kiosks for real time deposits. Customer can also benefit from an array of customer conveniences such as Internet & Mobile Banking, 24×7 Cash Deposit Machines and Banking Units Exclusively for Ladies.
Amana Bank PLC is a stand-alone institution licensed by the Central Bank of Sri Lanka and listed on the Colombo Stock Exchange with Jeddah based IsDB Group being the principal shareholder having a 29.97% shareholding of the Bank. The IsDB Group is a 'AAA' rated multilateral development financial institution with a membership of 57 countries. Amãna Bank does not have any subsidiaries, associates or affiliated institutions, other than the 'OrphanCare' Trust.