ALCOBEV SECTOR
MARKETERS' DILEMMA
TIME TO RUN A TIGHT SHIP
Rajiv Meewakkala muses on the challenges facing marketers amid uncertainty
Compiled by Yamini Sequeira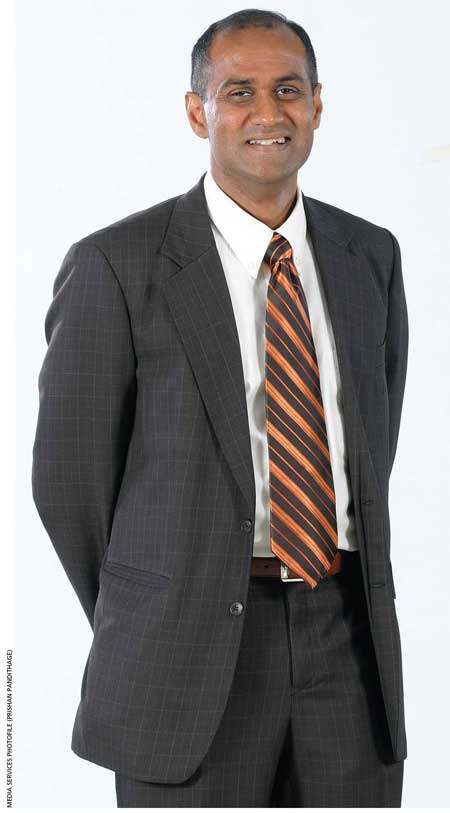 One of the main challenges that marketers are facing relates to dwindling disposable incomes, which continue to erode consumption levels as consumers delay their customary purchasing.
This downward trend has impacted volumes across many if not most fast-moving consumer goods (FMCG) categories. In fact, the FMCG sector saw a 40 percent decline in volumes last year.
Rajiv Meewakkala explains: "While rising inflation is pushing up the price of products on the one hand, margins are being squeezed for marketers on the other, which is a double whammy."
He continues: "Many businesses have already prioritised their marketing spends and are focussing on a few key activities to achieve their goals. In this context, marketers will have to be realistic and cognisant of the environmental context, and push their teams to look at how they can get more out of limited resources."
"The key is to manage pricing due to cost escalations and tax increases that came into play in January this year," Meewakkala adds.
BRAND PROFITABILITY The marketing teams of businesses across the board will have to review brand profitability with a fine-tooth comb. Meewakkala clarifies this: "I'm not suggesting that quality should be compromised; but we need to challenge ourselves to eliminate consumer irrelevant costs from the system."
"While exploring avenues to sustain sales, marketers are experimenting with packaging sizes that are more price competitive in a market that has become ultra cost sensitive. Offering value for money has become vital for businesses to survive," he reveals.
ALCOBEV SECTOR Meewakkala acknowledges that the 'alcobev' (alcoholic beverages) sector is important in terms of generating revenue for the state.
However, he asserts that "the government must not push too hard in terms of extracting increased revenue through taxation as we are hitting a point where volumes will collapse and state revenue will be regressive."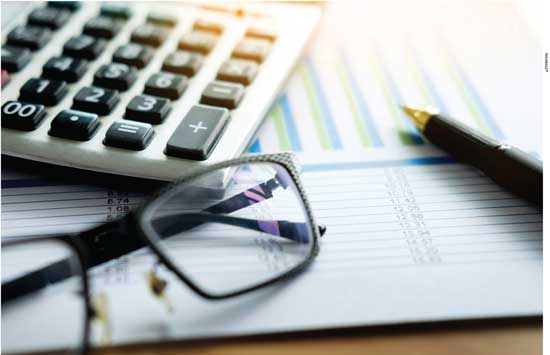 This sector has a unique feature wherein the availability of illicit alcohol in the market will drive its legal counterpart down into the 'duty not paid' category and thereby, impact government revenue. The WHO estimates that the illicit sector, which comprised 18 percent of the market in 2003, had grown to 37 percent by 2016.
ILLICIT ALCOHOL Another key aspect is the ability of consumers to access legal alcohol. There are only 2,800 establishments selling legal alcohol – one outlet in every 25 square kilometres – whether it's in rural or urban locations.
In some places in the north and east, there's only one in every 65 square kilo­metres, resulting in a rise in illegal alcohol consumption in these regions.
"Access to legal alcohol remains a problem for consumers; but now that the government is taking positive steps to make access to low alcoholic beverages easier for tourists, they should consider this issue too," he urges.
ECONOMIC WOES Meewakkala asserts that "there is no quick fix for the economy except to take the all-important step of establishing policy consistency parallel to ongoing debt restructuring."
"This will help restore economic stability, and boost investor and corporate confidence. The only way to achieve policy consistency is for all state departments, regardless of their political affiliations, to come together and make long-term policy choices for the good of the country," he adds.
According to the World Bank, the necessary macroeconomic restructuring may initially affect growth and poverty adversely; but these will correct imbalances, help Sri Lanka regain access to international financial markets and lay the foundation for future sustainable growth.
NEW TAX REGIME World Bank estimates indicate that Sri Lanka's economy shrank by 9.2 percent in 2022, and it projects a further contraction of 4.2 percent this year.

"Unfortunately, economic sentiment has been dull despite entering the new year – corporates, SMEs and professionals are expecting their incomes to drop due to the higher taxes," he notes.
It's expected that a 69 percent increase in tax revenue will narrow the budget deficit to 7.9 percent of GDP this year, down from 9.8 percent in 2022. Meewakkala believes that most corporate leaders would have predicted this scenario of declining volumes and pressure on margins, and made the necessary provisions for worst case scenarios.
"Therefore, the current economic impact is not a shock; and our response has been to run tight and efficient operations," he declares. As pricing levers can't be used, both margins and volumes will experience unfortunate drops in the year ahead.
HUMAN CAPITAL Depletion of native talent is yet another unfortunate consequence of the ongoing economic crisis.
"A challenge facing corporates today is the massive brain drain being witnessed in Sri Lanka – with both skilled and unskilled workers leaving the country, in search of greener pastures and better job prospects overseas," he laments.
The upward spike in the cost of living catapulted Sri Lanka to be among the five countries with the highest food price inflation in 2022, pushing many people into poverty.
In the first five months of last year, the Department of Immigration and Emigration issued 288,645 passports – compared to 91,331 for the same period in 2021. This migration of workers will exacerbate the shortage of qualified labour in Sri Lanka.
Meewakkala states: "The government has to devise a strategy quickly to retain this human capital by managing perceptions while addressing the issues that have brought us to the crossroads we are at now."
HOPES FOR 2023 According to the Central Bank of Sri Lanka, tourism earnings recorded a turnaround of sorts towards the end of 2022 while workers' remittances remained subdued despite recording a slight revival in recent months.
The monetary policy regulator hopes that considering the progress made so far in relation to the IMF programme and debt restructuring negotiations, the reforms already undertaken and those that are to be implemented, the economy would transition to a path of recovery in the latter part of this year.
CHALLENGES Nevertheless, the expected economic recovery is fraught with many challenges due to the unprecedented scale of the crisis that Sri Lanka is facing, as well as volatility and uncertainty on several fronts, which may require swift policy actions as conditions evolve.
The interviewee is the Chief Executive Officer and an Executive Director of Lion Brewery (Ceylon).