AGRICULTURE INDUSTRY
AGRO BIZ
PRODUCTIVE AGRO STRATEGY
Rolf Blaser sows a practical plan to tackle challenges rooted in agriculture
Compiled by Yamini Sequeira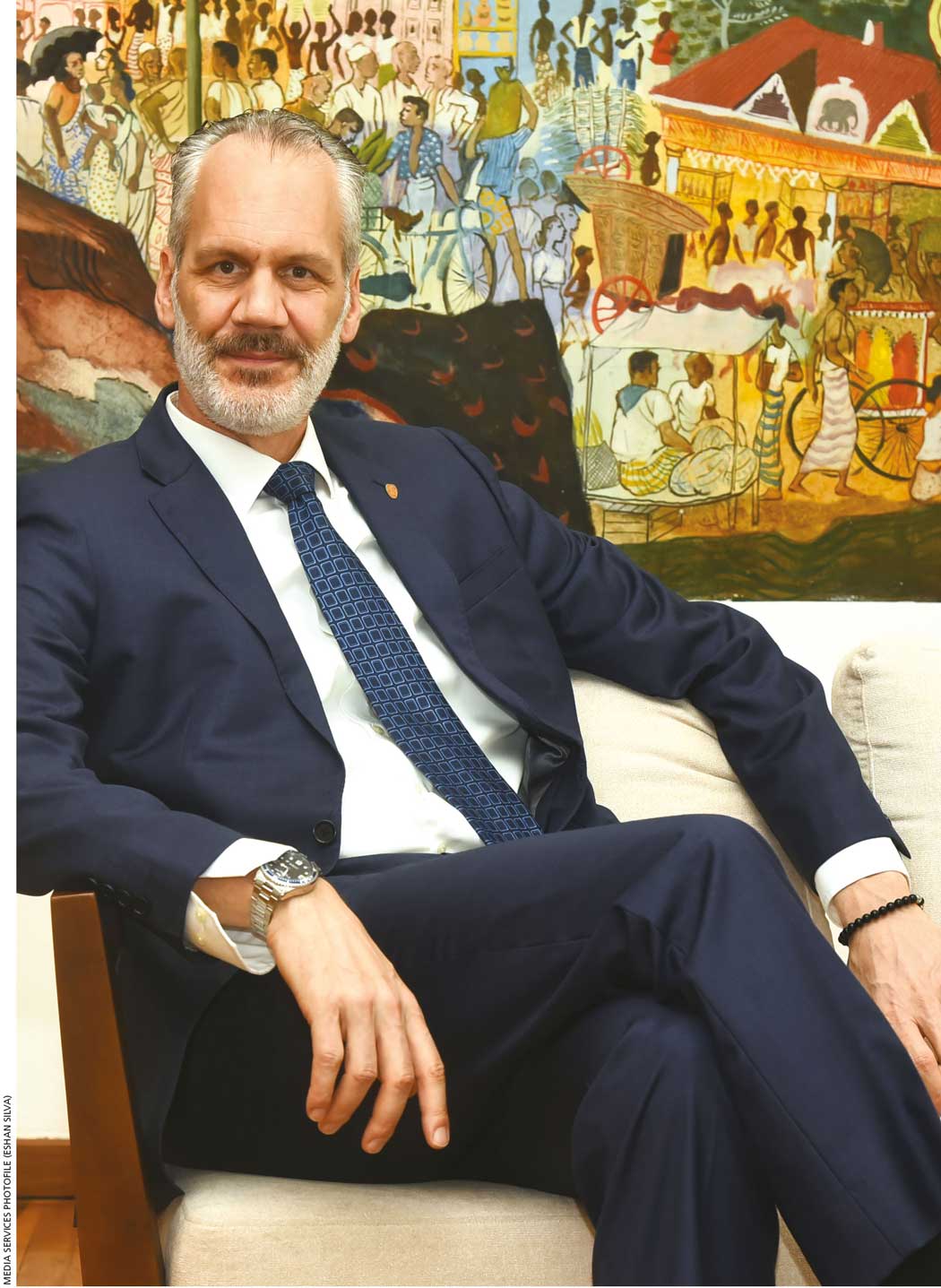 "The pandemic hit Sri Lanka very hard... given that we entered it on shaky legs after the Easter Sunday attacks, which stifled tourism from April 2019 onwards. Sri Lanka must find ways to keep its budgets positive to overcome these challenges, which I see as being fundamental in approaching all others," says Rolf Blaser.
He adds: "In the short term however, it will have to find ways to generate foreign exchange earnings to ensure that essential imports are secured."
Blaser feels that the economic slowdown due to the pandemic didn't affect the agriculture industry as such; but he believes that many citizens abandoned the tourism industry to engage in agriculture as a result of the chemical fertiliser and pesticide bans.
And recent developments have seen many Sri Lankans migrating in the wake of what is perceptibly a bleak outlook at home.
Commenting on travel and tourism in particular, Blaser surmises: "Once intercontinental tourism rebounds, Sri Lanka should be among the preferred early bird destinations. Given that the COVID-19 crisis was managed well by the health authorities, the country should still be on the bucket lists of many travellers, having been listed on Lonely Planet's 'Best in Travel 2019.'"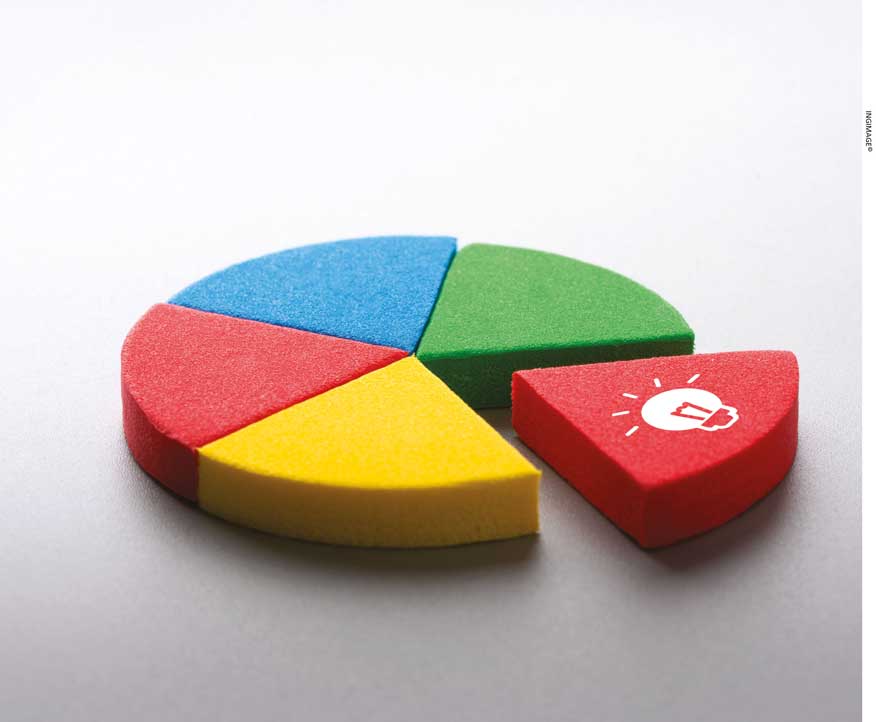 TAKING STOCK Analysing the impact of the recent chemical fertiliser issue, he says: "The ban was announced at the end of April 2021, gazetted on 6 May and revoked on 30 November."
"As a result, the Maha season (September-March) had neither sufficient organic nor conventional fertiliser available. Those who had some surplus stocks could consider themselves blessed. In the Yala season (May-August), the situation wasn't too rosy either. The subsidy on conventional fertiliser had been revoked, causing a 500 percent cost increase for farmers," Blaser laments.
He continues: "Unfortunately, world market prices also tripled, which rendered a bag of urea 15 times more expensive than previously – it increased from Rs. 1,500 and will probably cost around Rs. 17,000 for future imports. Whether organic inputs will be ready for the forthcoming Yala season remains questionable despite all the efforts being made to face these challenges."
WAY FORWARD The need of the hour is to establish a holistic, scientific master plan. Blaser explains that "first and foremost, we must develop a strategy based on whether Sri Lanka intends to export its organic produce at premium prices to earn much needed dollars or consume the upmarket produce locally."
"Accordingly, export and import policies must be defined, and respective standards developed and implemented. If we intend to export organic produce for example, we'll have to ensure 360 degree traceability of all input materials, processing, warehousing, packaging and so on, according to standards established by the destination countries," he elaborates.

Blaser adds: "If we're planning to consume the organic produce ourselves, we should focus on maximising output – regardless of international standards – to keep price increments at reasonable levels."
For Sri Lanka to recalibrate and improve its ease of doing business, boost exports and reduce dependence on imports, clear strategies have to be implemented. Blaser asserts: "Firstly, we must decide whether we need international trade (imports and exports). An 'export only' strategy may appear to be seductive initially but it won't work."
"To trade in products other than commodities, we need to have a competitive environment that exposes domestically manufactured products to international competition," he urges.
Blaser notes that the reputation of Sri Lankan agriculture is renowned the world over and comprises the backbone of agro­economic sustainability. It includes export oriented produce such as arguably the best tea in the world, as well as cinnamon and other spices. Coconut, rubber, vegetables and even seafood contribute substantially to our agricultural exports.
Therefore, trade barriers should gradually be lifted rather than being reestablished. Adopting international standards will further reduce import costs due to readily available supply chains. This will help open up export opportunities for internationally compliant products that have been manufactured in Sri Lanka.
THINKING BIG International standards will increase trade overall and add Sri Lanka to global trading platforms. Blaser notes that "a welcome side effect will be reduced costs in standards generation and administration without any additional risk or expense."
"However, this will certainly remove protection for local organisations and force them to contribute to a performance oriented economy. The beneficiaries will be Sri Lankan consumers and the local economy while a few protected entrepreneurs might have to sacrifice part of their profit margins or reallocate them to R&D while increasing operational effectiveness," he surmises.
As for his wish list for Sri Lanka's prosperity, Blaser affirms: "To see the country flourishing, we should focus initially on low hanging fruit and promote the local economy where we already have a competitive advantage. I would always insist on promoting industries rather than protecting them."
He cites the importance of "increasing fair trading systems to distribute profits according to their value contribution and risk absorption rather than keeping them where the market power is located."
The revival of tourism, transforming the island into a major trading hub and distribution centre for the world market, and taking advantage of Sri Lanka's ports while adding value to products in transit would also be lucrative strategies.
Blaser believes that protection will invariably reduce quality and productivity, which should be avoided. Instead, non-protectionist policies would attract local and foreign investment through improved ease of doing business procedures, and a stable economy that has balanced and predictable policies, as well as rationalised taxes.
Rather than infusing technology into agriculture, he believes attention should be paid to adopting organic agricultural ecosystems: "We will have to find ways to disseminate knowledge to all stakeholders such as farmers, collectors, processors, warehouses, distributors et al."
"Conventional farming with chemical fertiliser and pesticides is a rather simple and straightforward business; but organic agriculture is highly complex and requires knowledge at the highest level – and a transition to this is underestimated by all stakeholders at present," he opines.
Blaser sums up: "Accordingly, technology may be an enabler in many aspects of farming but it should follow the requirements rather than become an objective in itself."

The interviewee is the Managing Director and Chief Executive Officer of A. Baur