ADVANTIS FREE ZONE
Q: What prompted Hayleys Advantis to enter the field of free zone logistics?
A: Hayleys Advantis decided to enter the sector after the Commercial Hub Regulation's passage in 2013. Being a leading third party logistics (3PL) operator and given its role as the most diversified logistics provider in Sri Lanka, the group wanted to take its operations to a global platform, thereby adding value to both the country and company.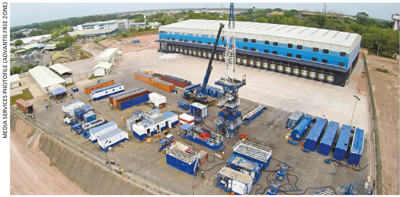 Q: And what does Advantis Free Zone offer its clients?
A: Most types of cargo can be imported to the free zone from any part of the world without customs interventions and duty payments. This provides a platform to add value to global supply chains without the usual red tape. We offer clients new avenues to improve supply chains and lead times whilst reducing costs. And we analyse our clients' supply chains to provide the best value proposition. The most important benefit we offer is absolute convenience.
Q: How does Advantis Free Zone help companies capitalise on Sri Lanka's location?
A: Sri Lanka is at the centre of the East-West shipping route, providing access to India, Southeast Asia, the Middle East, Afri- ca and even Europe. We can also cater to China and the US.
Establishing free zones will add great value to Sri Lanka by enabling us to support global supply chains. As a platform in a central location, the geographic advantage is great for people looking to trade with the regions cited above.
Manufacturers, buyers or traders could use our facilities as extended warehouses to reduce lead times when catering to different countries. We also enable consolidation – goods can be imported from multiple locations and exported in single shipments without incurring duty.
To increase the volume of items passing through our ports and airports, we must ideally focus on manufacturing. But this takes time whereas in a free zone, we import and reexport cargo, generating throughput at our ports and airports in a short time.
Trade can take place in free zones as seen in Singapore and Dubai, which can help traders' supply chains remain competitive.
Many manufacturers struggle to enter global markets due to the cost factor and other limitations. With the free zone platform, we provide solutions to reduce costs and lead times, and improve supply chain efficiency. This in turn enables manufacturers to pass on benefits to consumers and enter new markets while remaining competitive.
Q: How does Advantis Free Zone set itself apart from the competition?
A: The globe is our market – our competitors are the free zones in Dubai, Singapore and elsewhere. Therefore, we would like to see more free zones in Sri Lanka.
As such, our USPs are linked to the country. Our location is a major advantage as we have great connectivity and port capacity. We're also much more cost-effective than Singapore and Dubai.
Our facility is configured for flexibility to meet clients' needs and we can accommodate a vast range of commodity verticals.
Q: How does Advantis Free Zone leverage on its parent company's expertise?
A: Hayleys' reputation as a leading conglomerate in Sri Lanka and its global recognition are significant strengths. With operations in 16 sectors, this specialised in-house knowledge enables us to cater to a variety of fields.
Meanwhile, as a leading diversified logistics service provider, Hayleys Advantis enables us to provide end-to-end logistics solutions to meet clients' needs.
Whilst we leverage these strengths, we're a truly independent operator and have been able to attract clients from diverse industry verticals due to our transparency and independence, which are also amongst our USPs.
Q: And what are the company's expansion plans?
A: Our operations began in an old garment manufacturing facility in the Katunayake Export Processing Zone, which was refurbished to accommodate the basic needs of a free zone facility.
From there, we set up another world-class facility in Katunayake in line with global stan- dards to serve our growing client base. We could also set up operations in Hambantota or free zones abroad, enabling us to provide diverse solutions to meet the growing needs of clients.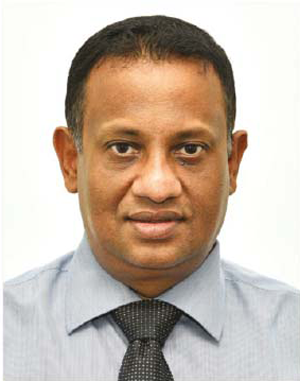 Amal Rodrigo
Director
Telephone 2261800
Email freezone@advantis.world
Website www.advantis.world