SOCIAL BUSINESSES
A SLICE OF  CHARITY
Jayashantha Jayawardhana weighs common good vs personal profit
Optique Solidaire is a social business by Essilor (an international ophthalmic optics giant based in France), which offers high quality reading glasses to poor pensioners. To make spectacles affordable, the company has sought support from all partners in its supply chain including insurance companies and reduced the price to less than 30 euros – from a previous tag of 230 to 300 euros.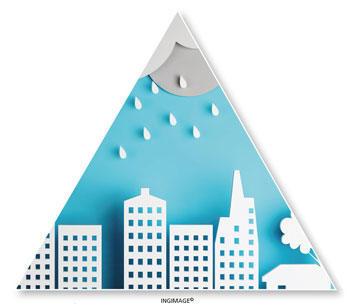 But that isn't its only achievement…
Some 18 months since the launch, 15 months working out the offering and three months conducting an experiment in Marseille, Optique Solidaire established a network of over 500 'solidarity retailers' across France. These are opticians who have offered to spend some of their time selling the glasses at a very small profit.
And such is Essilor's operating model that its target customers – people above 60 who are financially constrained – receive a voucher and letter from their insurance company telling them about the offer, and stating the address of the closest participating optician.
Essilor also aims to get 1,000 retailers in France to sign up and provide 250,000 to 300,000 people with reading glasses, which would otherwise be beyond their means.
In the business model adopted by Optique Solidaire, there are some inherent features of a social business. These differentiate social business models from low-cost equivalents.
An article published in Harvard Business Review (HBR) some four years ago headlined 'Reaching the Rich World's Poorest Consumers,' authored by Nobel Laureate Dr. Muhammad Yunus and Frédéric Dalsace et al, offers crucial insights into the methodology of a social business.
First, the objective of a low-cost business is to garner a profit by improving access to products and services, while the objective of a social enterprise is to improve access to essential products and services in a financially sustainable way.
For example, while discount retailers Aldi and Lidl in Europe intend to turn in a profit by adopting a low-cost model, Optique Solidaire wants to provide poor senior citizens over 60 with access to a decent pair of reading glasses without having a profit motive. But Optique Solidaire differs from a charity organisation that simply engages in philanthropy since the former is operated as a business.
Also, social business models are exclusive. Companies decide beforehand which and how many consumers they will serve, and no one else is eligible to make use of the offer. In the case of Essilor's Optique Solidaire, the target customer base consists strictly of impecunious customers above 60 years.
But the target customer base isn't necessarily narrow. This is evident in the case of SFR and French charity Emmaüs whose social enterprise Téléphonie Solidaire aims to serve all homeless poor people who have a mobile phone.
In determining eligibility, social businesses usually work with nonprofits, which in turn bank on local associations and public programmes to discover potential beneficiaries. This approach also drives down the companies' costs. Such exclusivity helps a social business to focus like a laser beam on its target customer base.
A low-cost business has to offer a relatively lower quality product to avoid cannibalising its regular offers. On the other hand, a social business like Optique Solidaire offers the same lens quality for reading glasses at a lower price of 30 euros – even as similar spectacles sell for between 230 and 300 euros. It achieved this by offering only a limited assortment of frames.
There're some hidden but significant payoffs to social businesses, as Yunus and his coauthors emphasise: "Because a social business seeks to alleviate social problems sustainably, its profits are ploughed back into the company. But that's not to say that social businesses yield only social returns. In fact, the spillover effects of creating them may in the long run be as commercially valuable as the profits of a low-cost business."
"Those effects include uncovering opportunities for innovation in new markets, motivating employees and enhancing the company's reputation, along with demand for its products and services," they add.
As a middle income country where slightly over four percent of the population in 2016 was still below the poverty line, there's ample potential for social enterprises to flourish in Sri Lanka in areas like healthcare, environmental protection and housing. There are also pressing social problems for social entrepreneurs to benefit from due to the aforesaid spillover effect. It's heartening to see that social entrepreneurship and impact investing is catching on today.
A successful social enterprise needs to have a great sense of humanity, altruism and empathy along with business acumen. The goal must be the common good rather than individual benefits.