2019
Sri Lanka Reels from Easter Sunday Attacks
Bombs rip through buildings on holy day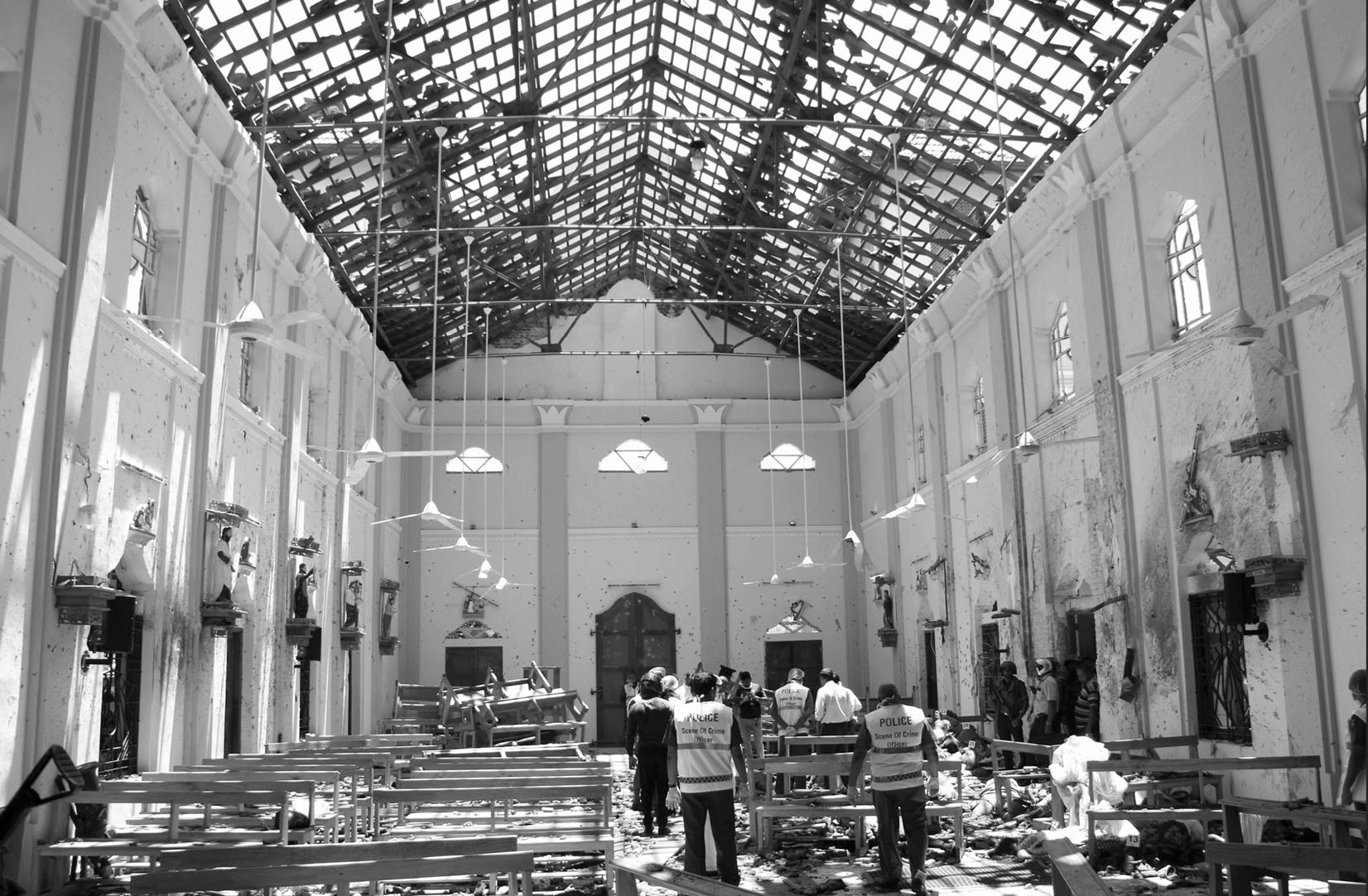 Many believers were in church on 21st April when news of bomb attacks on fellow worshippers filtered through in text and on WhatsApp messages. Other islanders celebrating the good vibes of Easter Sunday were out to celebratory breakfasts or brunches when the roof literally caved in on them…
And a series of coordinated suicide bombings on this unlikely yoke of places – those of Lenten fasting ended and Easter feasting begun – laid waste to at least 269 lives. In a gruesome detail, it was later revealed that forensic analysts found it hard to piece together the morbid evidence that could settle the exact death toll.
All said, an estimated 500 people were injured – some seriously, and with wounds that would scar them physically and mentally for a lifetime – in a devastating (yet, condemnably cowardly) attack that cost eight suicide bombers, 45 foreign nationals and three police personnel their lives as well.
In a plot twist later, the role of shadowy operatives of the state's military intelligence apparatus and their nexus with the ostensible perpetrators of the outrage – a militant Islamist group named National Thawheeth Jama'ath (NTJ) – would be questioned in the court of public opinion, as well as in a raft of official enquiries into the debacle, which ranged from basic police investigations through presidential and parliamentary commissions of inquiry.
The attacks by NTJ on churches in Negombo and Batticaloa (with an abortive mission on one in Dehiwela being reported), and five-star hotels in the heart of the commercial capital, placed the island under a cloud of fear and insecurity that should the allegedly incompetent administration in office at the time be allowed to continue in power, there could be repeated lapses of security.
And though in the larger scheme of things, the alleged culpability of NTJ – thought to have acted out of solidarity with the Islamic State of Iraq and the Levant (ISIL) – was questioned, long absent ISIL leader Abu Bakr al-Bagdhadi broke radio silence to praise the attacks as ostensible retaliation for the killing of an Islamist militant who had terrorised a Christchurch mosque and been killed by New Zealand police.
In Sri Lanka, no senior political leader was eventually held responsible for allowing this egregious violation of national security – although a handful of senior police officers were paraded through the courts in what was widely perceived to be a charade at best or cover-up at worst.
A series of coordinated suicide bombings on this unlikely yoke of places – those of Lenten fasting ended and Easter feasting begun – laid waste to at least 269 lives