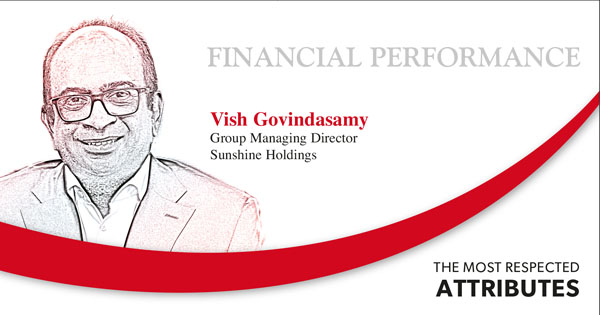 Q: What would be the key measures of financial performance in your estimation?
Return on invested capital (ROIC) is a measure of how efficiently a business generates profit given the level of capital invested.
Sunshine has invested its capital in different businesses spread across the healthcare, consumer goods, agribusiness and renewable energy sectors. By constantly reviewing and adjusting future plans using this metric as one input, the group is able to efficiently deploy capital across different sectors.
Another measure is the debt to equity ratio. A sustainable and conservative level of debt can grow the business, increasing returns to equity holders.
Q: Is financial soundness an accurate gauge of corporate success in your view?
Traditional financial metrics could be used to define corporate success as ROIC, which measures the effective and sustainable deployment of shareholder capital in a responsible manner to generate value to providers of capital.
Furthermore, we look at the broader financial impact the firm has on the environment and all stakeholders. Corporate success for Sunshine also means uplifting the living standards of all employees.
Q: How can organisations look to ensure their financial health in the long run?
Sunshine Holdings strives to be a nation-building conglomerate with sustainable businesses. For example, healthcare has been the foundation of our company and a sector in which we have operated for more than 50 years. The sector has observed steady growth over the years.
In the consumer goods sector, we are a market leader for branded tea, which is yet another segment that has witnessed steady growth over the years. And we recently acquired Daintee – a market leader in its space – to expand our offering of high quality products at affordable prices to the Sri Lankan consumer.
Each of our business sectors are carefully evaluated to ensure long-term sustainability and financial stability