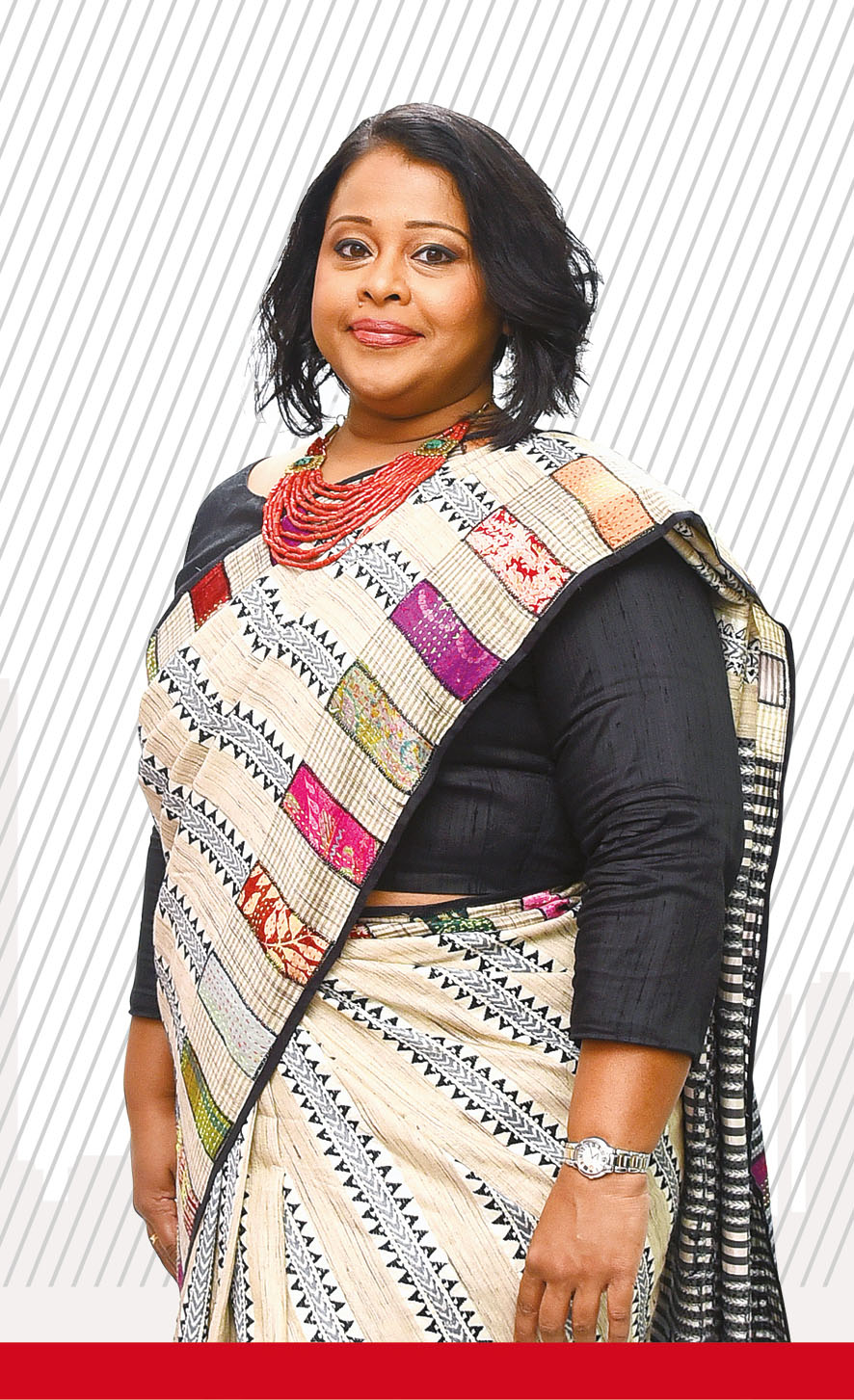 "For many of us in the sustainability profession, the pandemic is a real-time test of the effectiveness of our CSR strategies," says Shevanthi Fernando, who adds: "As traditional assumptions become increasingly irrelevant in these unprecedented times, McKinsey & Company
predicts 'an imminent restructuring of the global economic and social order'."
"Those companies likely to succeed in the post-pandemic era will swiftly turn purpose into reality, adopting a broad approach to achieving business goals and systemic social change," she adds.
An advocate for sustainability and CSR in Sri Lanka, Fernando states that there are recurring themes based on need, and prioritising health and education.
"For instance, at MAS, investing in public health infrastructure and capacity building in health has been a priority for the last 32 years, due to the large workforce and a continual need for community level investment. As the country continues under crisis mode, the scale of impact of
investments has multiplied," she explains.
Fernando observes that Sri Lankan companies have a history of cause specific philanthropy usually based on decision makers' values or driven by convention: "Evolution meant adjustment to suit contemporary thinking or embarking on formal CSR strategies."
"Today, companies engage in activities on the CSR spectrum from mandated and discretionary to strategic interventions. They have understood their inherent responsibility to maximise social development and minimise environmental impact," she remarks.
Moreover, Fernando notes that the UN Sustainable Development Goals (SDGs) have offered opportunities for increased accountability, enabling companies worldwide to drive social change through interconnected CSR models for sustainable growth.
In fact, she asserts that even before COVID-19, companies operated under market conditions that put a premium on social purpose, driven by socially conscious employees, customers and consumers, as well as the increasing population of millennials and gen Z – they prioritise sustainability in their employer choices and retail decisions.
In the 'new post-COVID normal,' these pressures will be heightened, she adds.
Laying the blueprint for successful CSR, Fernando urges companies to adopt a long-term multi-stakeholder approach: "Impactful CSR initiatives must drive systemic social change. Companies should avoid non-core disconnected charity and philanthropy activities or CSR as a purely marketing exercise. Sometimes, they don't listen to the real needs of those they're trying to help."
She continues: "The concept of effectiveness has evolved and the efficacy of CSR initiatives has become more scientific although some Sri Lankan companies continue to overstress on publicity as a measure of success, which isn't the case."
"Effectiveness should be measured through a globally recognised impacts-outcomes framework," she states, adding that "real change is driven by
scalability of impact and not programmes."
She believes that as businesses around the globe redefine their role in society, social purpose will become increasingly mainstreamed. Fernando adds that a purpose driven CSR strategy must resonate with business and operations where impactful programmes are created by optimising on core competencies aligned to the nature of the industry. She cites the MAS Women Go Beyond programme as an example of this.
"Sri Lanka is a developing country where macro-developmental needs continue to take priority. In a limited system of resource allocation, social issues such as unemployment, poverty, imbalanced income distribution and malnutrition will override environmental concerns,"
Fernando states.
However, she notes that "the ecological issues will have far-reaching impacts on these areas. Companies need to commit – in the least –
to reducing their operating footprint."
Fernando observes that "the short-term benefits of CSR have created insularity and competition, preventing shared learning and collaboration for a more appropriate collective, sectoral or industry-wide response.
"Companies look to the next normal, reviewing their CSR strategies to remain most relevant, maximising cost-benefit while increasing the scale of
impact. It's time to get serious about collaboration across industries and at the national level," she concludes.
Shevanthi Fernando is the General Manager – Sustainability and Diversity & Inclusion of MAS Intimates