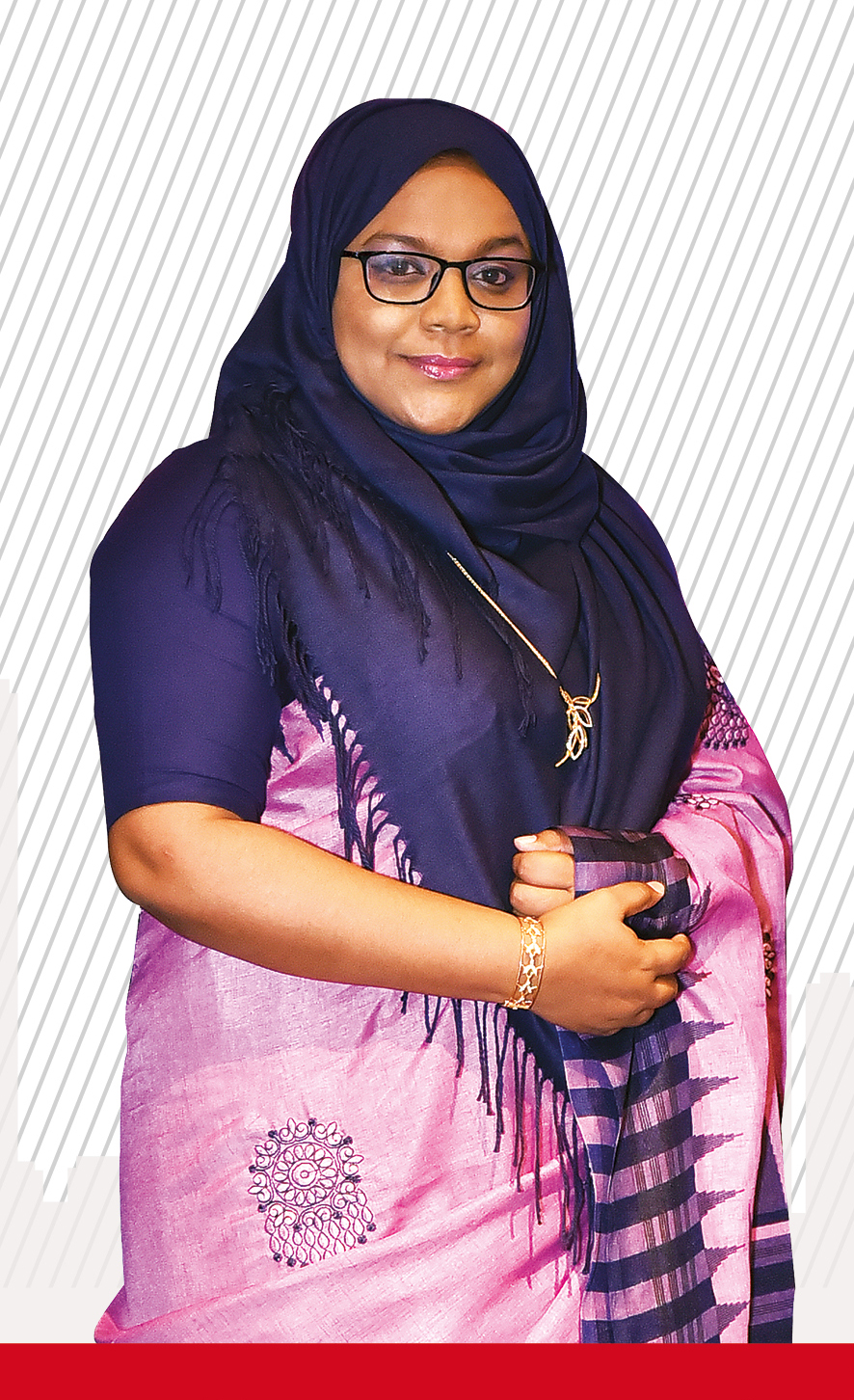 "Quality entails not only the end product but also service delivery and the personnel involved," says Zahara Ansary. She elaborates: "As all professionals understand, competence and consciousness in terms of quality must be imprinted in a corporate's DNA, if it is to succeed and survive even when in a 'red ocean'."
A chartered management accountant with years of experience under her belt, Ansary believes that in a world where customers share their experiences online, quality management and consciousness matter.
She asserts that "in Sri Lanka and around the world, customers are better informed. Therefore, meeting customer expectations is now critical for organisational survival."
"Perceptions should change from simply accepting what is good enough to pursuing continuous improvement and excellence, which will invariably make employees proud of their organisations as well," she elaborates.
Ansary notes that apart from the end product and service on offer, quality consciousness must also encompass the delivery of
expectations from consumers, right down to stakeholders.
"This could simply be related to the ISO 9001:2015 quality management principles where the emphasis is laid on customer focus,
leadership, engagement with people, process approach, continuous improvement, evidence based decision making and relationship
management," she adds.
When asked about what steps businesses can take in a reeling post-coronavirus economy to ensure consistent quality of goods and services, Ansary says she believes that COVID-19 has levelled the playing field with novel opportunities while also introducing new inherent challenges.
"As the pandemic increased in intensity, so too did consumer expectations in the context of the quality of goods and services that were on offer," she explains.
Ansary continues: "While being cost conscious to maintain clout in the market is essential, companies should make the most of this and invest to build loyal customer bases. If they make use of this opportunity, they're likely to secure prized consumer empathy, which will give them an edge against the competition."
She notes that reengineering of processes to reconsider the holistic value chain will also help organisations find areas where they can add value and drop non-value adding elements, which would be more helpful to business than short-term cost containment measures.
And Ansary remarks that this can help companies fine-tune processes and relationships, as well as challenge their businesses from within before a competitor does.
While stressing the importance of leadership in fluid situations, Ansary highlights the importance of management that adopts a 'people first' approach to protect and motivate talent, while knowing where to place their bets – i.e. the appropriate technology and infrastructure, to support staff and evolve in what is a changing business environment.
"My fervent hope is that organisations understand that in these exceptional times, all employees need training and reskilling. The World Economic Forum (WEF) states that each person will require 101 days of training in 2022, which could save millions in the long run," she notes.
Ansary adds that "our research indicates that automation will impact 70 percent of roles in 2030 and upskilling is critical for a person's as well as organisational success."
A believer in Sri Lanka's capacity for quality, Ansary argues that the nation's global impact can be far greater if local entrepreneurial skills and talent are properly leveraged.
She acknowledges that there are some bottlenecks to quality – which can be remedied with support from regulators and government to help national industries garner a larger share of the world market – adding that import controls (impacting source materials) and monetary (mainly forex) instability impact these sectors.
Her take is that "Sri Lankans are innovative and can perform better than their regional counterparts. We need to focus on adding value to create premium products and services, which will enable us to earn higher margins."
"If there is adequate support complemented by informed procedures, business won't waver with each regime change," she affirms.
Zahara Ansary is the Country Manager of CIMA Sri Lanka