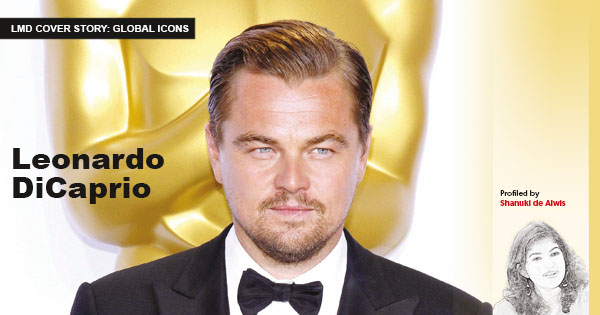 Leonardo DiCaprio is one of the most active celebrities in the climate change movement, using his credentials as an actor and producer to promote environmental awareness since the 1990s. His efforts and donations have focussed on helping advance UN climate negotiations, protecting coral reefs and tigers, and spreading public awareness about the dangers of climate change. He has also served the boards of the World Wildlife Fund for Nature (WWF), Global Green USA, and International Fund for Animal Welfare (IFAW).
BACKGROUND
DATE OF BIRTH
11 November 1974
BIRTHPLACE
California (USA)
OCCUPATIONS
Actor
Producer
Environmental activist
HIGHLIGHTS
Oscar winner
Wrote and produced the environmental documentary The 11th Hour
Established the Leonardo DiCaprio Foundation (which is dedicated to the long-term wellbeing of all inhabitants of Earth)
His environmental organisation Earth Alliance has donated  US$ 3 million to wildfire relief efforts in Australia
QUOTE
Clean air, water and a liveable climate are inalienable human rights – and solving this crisis is not a question of politics; it is a question of our own survival
Leonardo DiCaprio
Q: What makes Leonardo DiCaprio a front-runner in using star power to save the planet?
A: DiCaprio was identified as one of the world's most influential and active celebrities in the climate change movement. He has placed his beliefs first – viz. structuring his career around activism with the establishment of an environmental foundation, producing game changing documentaries and global educational work.
A testament to his dedication as an activist and advocate, DiCaprio has sat on the boards of several global organisations that are dedicated to fighting for the environment and wildlife, and he has contributed substantial resources as a spokesperson for change.
This level of commitment and knowledge makes him stand out in the sea of celebrity influencers who simply get paid to speak up for something.
Q: And what lessons can we learn from DiCaprio's life?
A: Despite criticism, DiCaprio has stayed on course with his mission.
To retain popularity, many celebs have compromised on ethics if it affects their status or image. However, DiCaprio has kept going. The ability to retain one's integrity and use one's abilities to carve out a career that can positively impact the world is admirable.
A successful professional career is not only about racking up wealth and awards; it's about the legacy you leave and how your abilities create new horizons for the future.
DiCaprio has demonstrated grit and determination in forging ahead to raise the bar in awareness building and activism, which is truly admirable and inspirational.
Q: How can Sri Lankans be as revolutionary?
A: As an actor, performer, producer and director, one can hold up a mirror to the world. Ours is a special craft of storytelling that can engage audiences and influence their thinking.
What more we could do if we identified our purpose as providing a creative voice and identity to important issues rather than being mere entertainers.
Local performing artistes have embodied passion and creativity that rival the best. I urge performance practitioners to use this power with their bodies and voices as tools for the change that this world so badly needs.
Shanuki de Alwis
Brand Purpose Consultant
Speaker Advocate