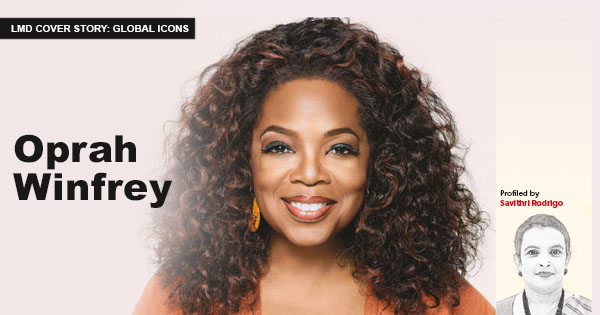 Oprah Winfrey's signature catchphrase (among others) goes something like this: "You get a car! You get a car! Everybody gets a car!" As far as magnanimous TV show giveaways are concerned, Oprah sets the bar. Her sense of generosity has won hearts the world over and the fact that she's overcome many a struggle in her lifetime makes for a story for the ages. She is unquestionably a charitable soul with several organisations bearing testimony to this – e.g. Oprah's Angel Network, the Oprah Winfrey Scholarship, The Oprah Winfrey Operating Foundation, Free the Children and the Smithsonian National Museum of African American History and Culture.
BACKGROUND
DATE OF BIRTH
29 January 1954
BIRTHPLACE
Kosciusko (USA)
EDUCATION
BA from Tennessee State University
Honorary doctorate degree from Harvard University
Honorary doctorate degree from Duke University
OCCUPATIONS
TV host
Entrepreneur
Actress
Producer
Author
HIGHLIGHTS
The first black female billionaire with US$ 2.7 billion
The richest African-American woman
Awarded the Presidential Medal of Freedom in 2013
Presents The Oprah Winfrey Show
Founder of Harpo Productions
Founder of the Oprah Winfrey Network
QUOTE
You are responsible for your life. You can't keep blaming somebody else for your dysfunction. Life is really about moving on
Oprah Winfrey
Q: Which attributes contributed to Oprah Winfrey's standout career as a media personality?
A: Oprah's beginnings may have defined her outspokenness, humaneness and ability to touch the very core of a broken soul.
Born to a teenage single mother in the backwoods of Mississippi, she was molested in her childhood, became pregnant at 14 and had her infant son die in her arms. When she moved to Tennessee, she had to become self-sustaining – although she remained in high school.
Her first job in radio may have given Winfrey the avenue she always wanted – viz. to inspire, strengthen and instil confidence in people.
And her refreshing and spontaneous delivery, intimacy with audiences, the emotion she exudes, the infectious joy she shares, and her ability to break through taboos and lead dialogue on contentious genres make her an outstanding media personality.
Q: What particular lessons can be learned from her life?
A: Her career demonstrates that when life throws lemons, you shouldn't just make lemonade – bottle and brand it, and do everything you can to make it a success. While it's easy to feel that the world is unfair and unjust, it is basically up to you to make your life or break it.
Carve your own niche – you can be successful but that niche will always evolve, and innovation and creativity lie at the crux of success.
Being humane, kind and caring, and loving each other no matter who or what we are, is the thread that holds humanity together. Furthermore, being courageous and objective in discussing taboos including the LGBTQ, rape, #MeToo and mental health movements can help open dialogue with clarity and understanding.
Q: So how can aspiring Sri Lankan media personalities be as revolutionary in their field?
A: Get out of your comfort zone, be innovative and spark dialogue rather than argument. Ensure that storylines are objective; gather all sides of the story no matter how distasteful or objectionable they are.
It is equally important to do your homework and get into the story so that it becomes your own. Perhaps most importantly, stay humble with your feet firmly planted on the ground.
Savithri Rodrigo
Special Correspondent
LMD