YOUTH FORUM
UNITY IN DIVERSITY
Rukaiya Ameen appeals to the citizenry to act in unison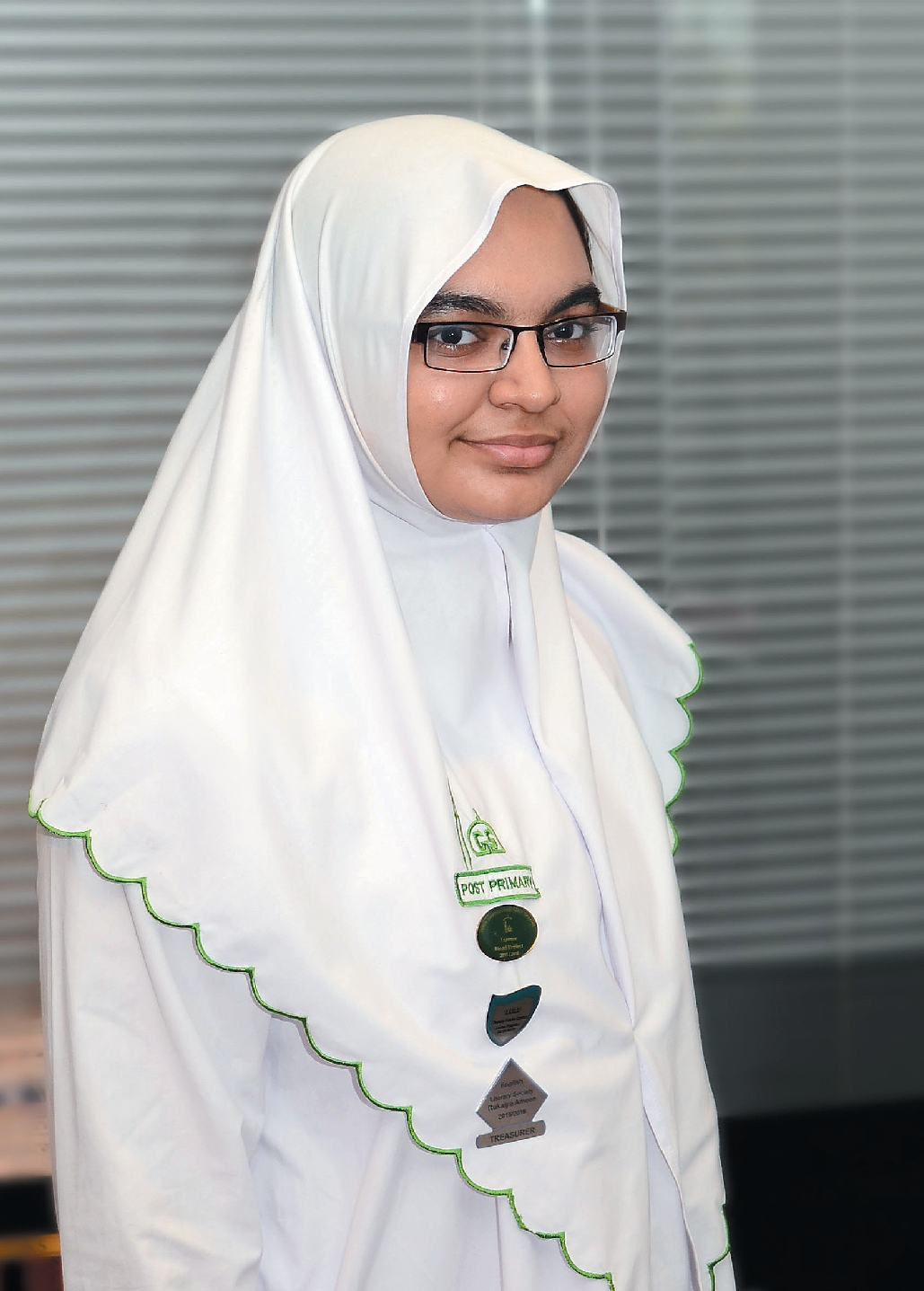 Q: What's the good, bad and ugly in Sri Lanka?
A: Sri Lanka is an amazing country, and it has developed considerably from earlier times. It is also a beautiful island.
Unfortunately, the country is being ruined by a few people. Crime is widespread, brutal murders are commonplace, and it is sad to see people getting involved in drugs, theft and violent robberies. Simply having a beautiful country because of its scenery alone, isn't good enough; beauty
does not only lie in scenery; but rather, in people as well.
Q: Do we have young leaders who can take the country forward? And what traits would you want to see in them?
A: To be a good leader, an individual must have
a sense of responsibility and an understanding of the challenges facing the country, and he or she must try to solve them.
If someone is chosen as a leader, it is because the people have placed their trust in the individual. This loyalty plays
a major role in the continuance of a leader, given that he or she must possess the courage
to stand up for the country and take it forward.

Q: What opportunities do you see for young Sri Lankans such as yourself?
A: There are many oppor- tunities. We can excel in
academics, become successful entrepreneurs or be gainfully employed and achieve great heights. We can pursue any
career we choose, including medicine, engineering and teaching, to contribute to the well-being of people.
However, while opportunities are aplenty, it is important to recognise and maximise on them, whilst giving our best.
Q: Do you believe that Sri Lanka will be united, one day?
A: Yes, certainly. But how and when is for the people to decide. I believe that we will be united when an effort is made to bring about unity, and we accept that whatever caste, creed or religion we may belong to, we're all from one country.
We have to be responsible for whatever we do and not be a hindrance to others, whoever they may be. To  be united is to have peace and harmony, which is the responsibility
of each and every citizen.
Q: And where do you see Sri Lanka in 10 years' time?
A: : It will be developed; and I hope united, with people having a positive mindset.
There will be better access to facilities, including  health care and education. I hope that greater action is taken against those who are proven guilty
of criminal acts, to reduce the crime rate. Overall, Sri Lanka will be a better place in which to live.
Q: : How do you view global poverty and war?
A: Poverty is a global problem due to the imbalances that prevail, and a lack of equality. We must all be attuned to eradicating poverty and encouraging sustainable solutions. War is also extremely destructive – as in the quest
for victory, the ensuing destruction ruins humanity.
Q: Who is responsible for climate change – and thus, global warming?
A: Human beings are responsible, because by acting selfishly to satisfy
our individual needs – and in acquiring those needs – we're impacting the environment negatively. Global warming is affecting people's health and has cost many lives.
It is up to us to make a difference, and save the planet from further damage. This
is not an impossible task.
To be united is to have peace and harmony, which is the responsibility of each and every citizen…
Q: How do you view the growing importance of social media?
A: Social media has taken over the lives of many individuals, with nearly everyone depending on it.
Personally, I feel that social media should not be our priority today. Many lives are being damaged because of it.
We do need social media, but not to the extent where it adversely affects us, as human beings. The permeation of social media has become
so crucial that people are uploading content on every aspect of their lives onto social networking sites.