YOUR GUIDE TO THE QUEEN'S FUNERAL
BBC : September 18, 2022
After days of lying-in-state, the body of the late Queen Elizabeth II will begin its final journey on Monday morning as part of a grand state funeral - first to Westminster Abbey, for a religious service in front of a congregation of thousands, and then on to Windsor Castle for a more intimate committal service and, finally, a private burial.
It will be a day of emotion, pomp and ceremony the like of which has not been seen since the last state funeral, of Winston Churchill, almost 60 years ago. The Queen made personal additions to the plans, Buckingham Palace has said.
Here is a breakdown of the day's events on Monday 19 September.

The Queen's lying-in-state at Westminster Hall in the heart of London will come to an end in the early morning. Thousands have been queuing and filing by to view her coffin.
A short distance away, at Westminster Abbey, the doors will be opened for guests to start arriving ahead of the service at 11:00.
Heads of state from across the world have been flying in to join members of the Royal Family to remember the Queen's life and service. Senior UK politicians and former prime ministers will also be there.
Members of royal families from across Europe, many of whom were blood relatives of the Queen, are expected - Belgium's King Philippe and Queen Mathilde and Spain's King Felipe and Queen Letizia will be there.

At this point, the ceremonial part of the day will begin in earnest, as the Queen's coffin is lifted from the catafalque where it has been resting since Wednesday afternoon, and taken to Westminster Abbey, for her funeral service.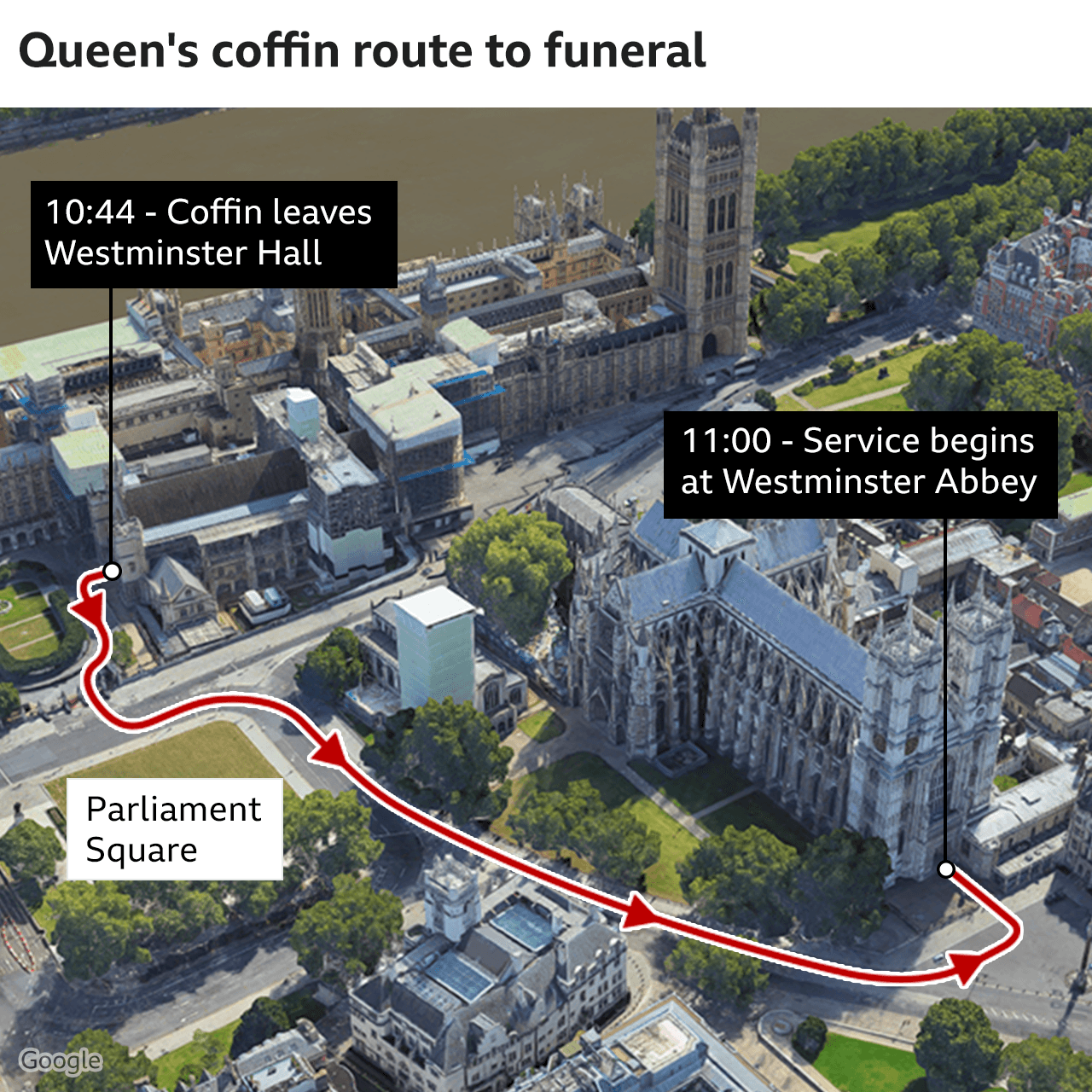 She will be carried on the State Gun Carriage of the Royal Navy, drawn by 142 sailors. The carriage was last seen in 1979 for the funeral of Prince Philip's uncle, Lord Mountbatten and was used for the Queen's father, George VI, in 1952.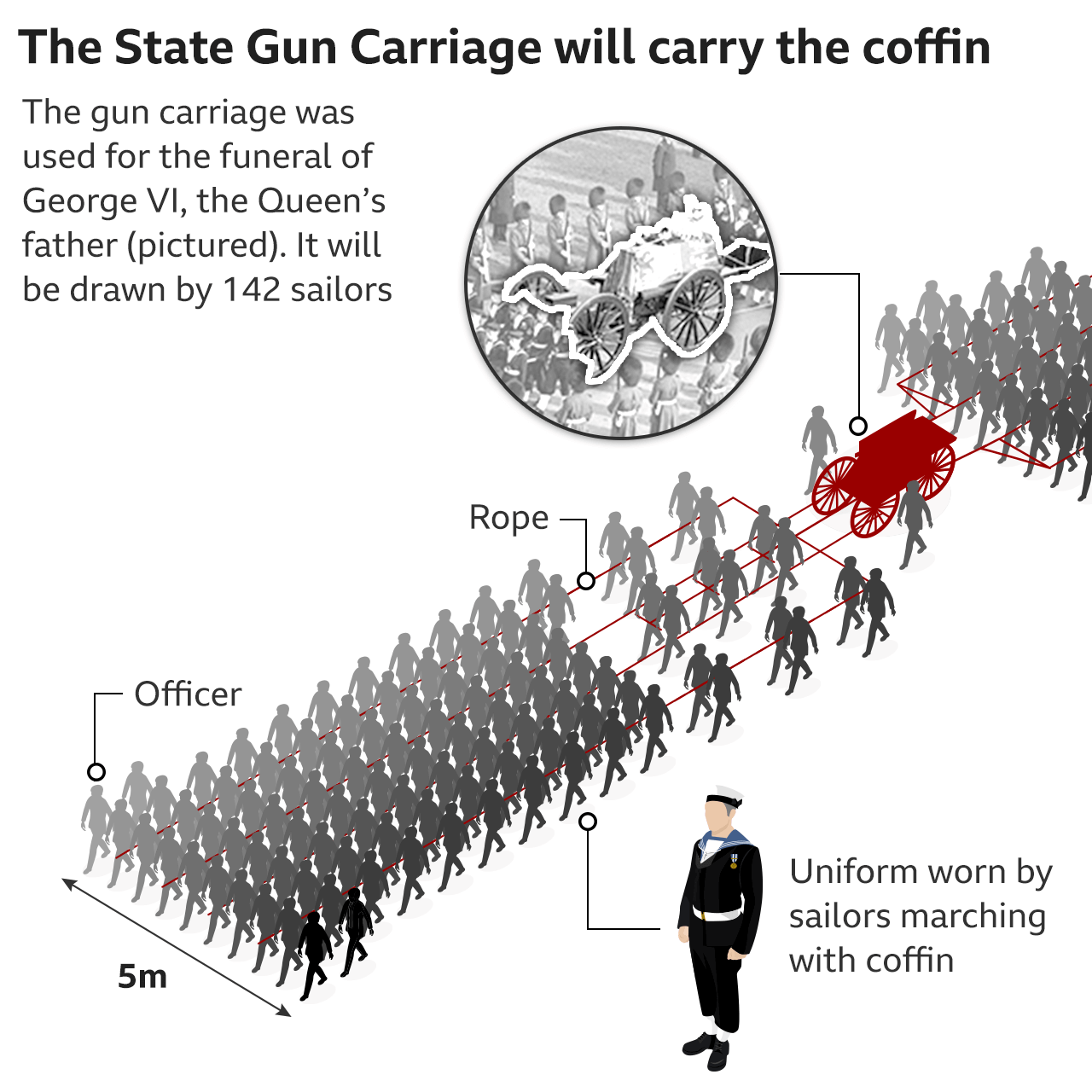 Senior members of the Royal Family, including the new King and his sons Prince William and Prince Harry, will follow the gun carriage in procession.
The Pipes and Drums of the Scottish and Irish regiments will lead the ceremony, along with members of the Royal Air Force and the Gurkhas.
The route will be lined by the Royal Navy and Royal Marines and a guard of honour will stand in Parliament Square made up of all three military services, accompanied by a Royal Marines band.