YouCab
True Sri Lankan service from the heart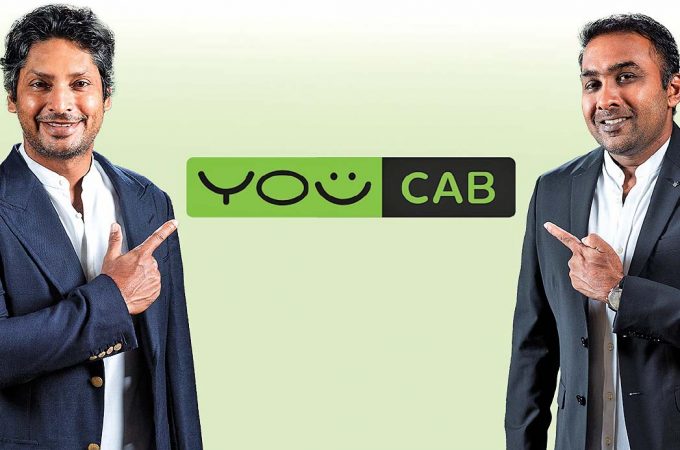 Q: Could you elaborate on the philosophy behind YouCab?
A: Ideally, our shareholders wanted us to become the benchmark for digital e-hailing platforms with an aim to provide users with the ultimate solution for transportation whilst staying true to human values by creating possibilities for all partners and stakeholders.
To create a trusted community of professional travel partners who are invested in providing passenger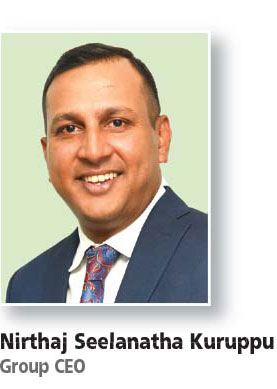 s transportation services by remaining true to human values and be a part of their daily lifestyle, we emphasise the significance of travel partners and importance of caring for them.
Moreover, to be a passenger's first choice for travel by providing greater access, efficiency, safety and most of all, convenience, we believe in service delivery from the heart.
Q: How did the transportation app come about?
A: YouCab is the brainchild of CL Synergy, which is an innovative logistics and freight forwarding company that has been in business for more than 15 years.
As it was already a part of the cargo and logistics space, understanding the transportation business was nothing new. Following extensive research and feasibility studies, it was clearly understood that there was room for a game changer in the taxi market in Sri Lanka.
YouCab is not merely another taxi app. We believe that the taxi sector needs to be recognised as a legitimate profession, and that service providers are treated with the same dignity and respect as all other professionals.
Q: So what are the must-haves when it comes to a properly functioning transportation app?
A: The must-haves for a properly functioning transportation application are affordability, reliability and convenience. It is also important to operate an efficient 24/7 call centre that caters to the needs of both travel partners and passengers.
Q: How would you describe the market – and what strategies do you employ to stay ahead?
A: We at YouCab believe that we're a lifestyle application. And we work with travel partners, merchants and customers as a family.
Be it transportation or food delivery, unlike many of the major branded and international applications, we first prioritise travel partners. We've come to realise that by taking care of them and providing assured sustainable incomes, they would choose to work with us and our platform.
This was quite evident during the COVID-19 pandemic when many new partners opted to use our platform, and help with the transportation of food and people. Unlike the other platforms where riders simply ran to be able to afford their leases or barely make ends meet, those who work with our platform earn more than their basic income.
By treating travel partners as 'key clients,' we have ensured a corporate completion of more than 90 percent, which is well above the average completion rate of similar platforms working across the island.
Q: In what ways did YouCab secure its driving partners during the COVID-19 pandemic?
A: As of right now, we provide the assurance of having travel partners' vehicles sanitised. We have briefed them with regard to the safety protocols to be adhered to at this time, and there is a certain level of trust between the company and its partners.
Q: What about customer service – how does your organisation evaluate the quality of its service to customers?
A: As already mentioned, the YouCab platform's completion rate for the application's call centre and dispatch team currently exceeds 96 percent, which is well above the average 50 to 60 percent garnered by competitors.
At YouCab, our customer service – along with the service offered in-house to the corporation's teams and partners – is 'provided by the heart.' We believe in treating everyone with the same level of respect.
There are no layers; should any problem arise – be it in the case of a customer or travel partner – the organisation is fully equipped to handle it at every level by ensuring the fulfilment of any given requirement to our optimal ability.
Considering that the country also has very strong business ties with China, it is worth noting that we at YouCab are the first platform to operate a 24 hour customer service line with Chinese correspondents.
Q: Being a tech-base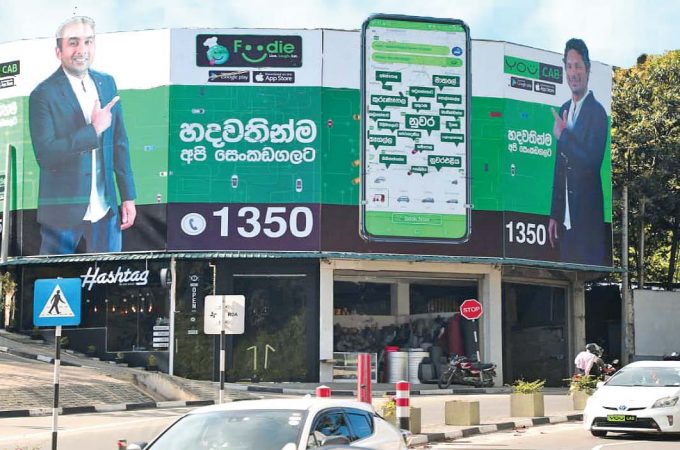 d firm in today's corporate climate, what needs to happen to ensure a more optimistic business future for tech companies?
A: Currently, companies are focussing more on complex technologies and overcomplicate their offering, diluting the simple requirements of customers and the market.
In this sense, modern-day technology offerings should have simplicity embedded in their very core, surrounded by a sound set of efficient processes.
Q: And last but not least, what are the organisation's plans for the immediate future?
A: The corporation began 2021 by unveiling its latest office in Kandy. This is the first of many expansion projects we hope to launch around the island with locations such as Matara, Galle and Gampaha being the focal points in the near future.
– Compiled by Ashwini Vethakan
INTERVIEWEE DETAILS
Nirthaj Seelanatha Kuruppu
Group CEO
CONTACT DETAILS
Telephone
5898989
Email :info@youcab.lk
Website :www.youcab.lk