XPRESSJOBS
Pioneering the digitalisation movement for recruitment
Q: What was the market gap that XpressJobs aimed to bridge?
A: We wanted to solve a problem we faced ourselves – i.e. hiring people. Existing recruitment platforms prioritised gathering CVs but nothing beyond this.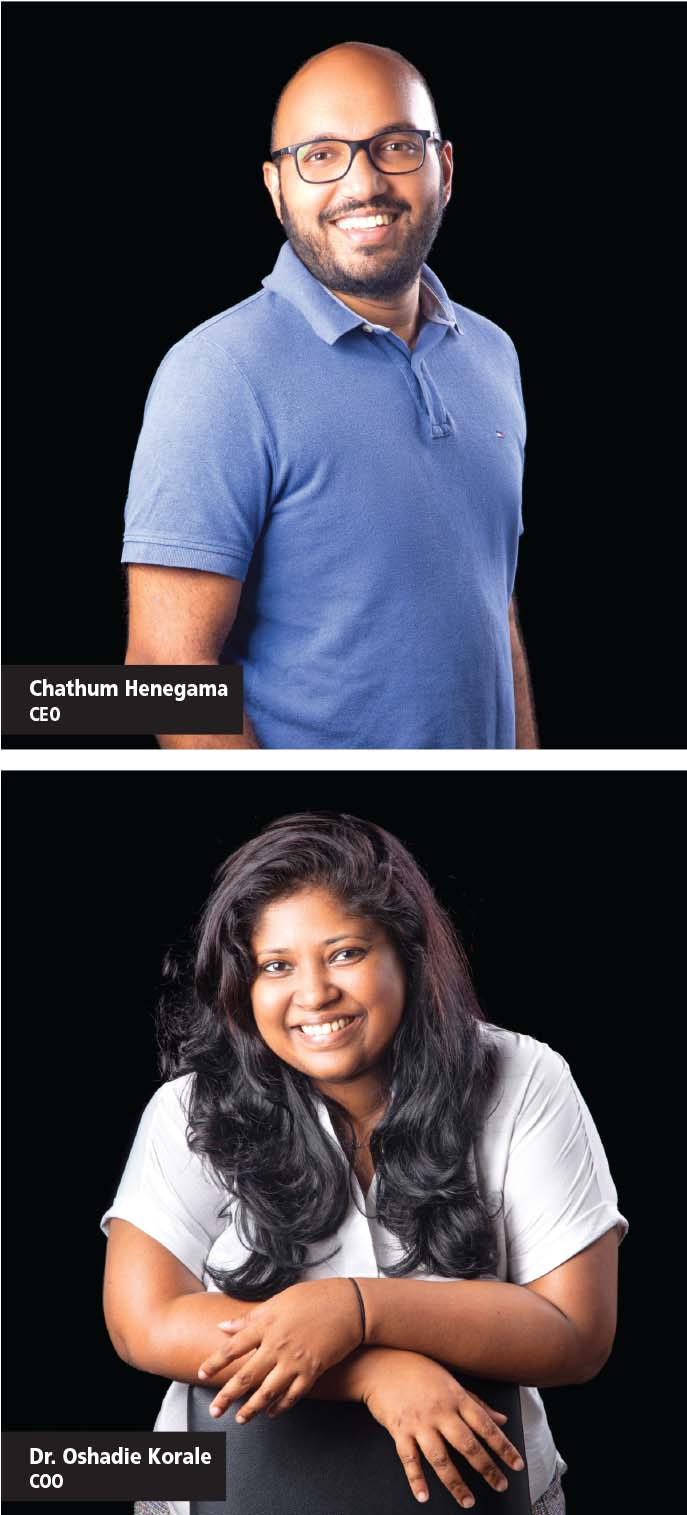 As such, you receive many CVs but the majority aren't relevant to the job; this made perusing them a painful and time-consuming process.
We launched our platform in November 2015 as a simple online filtering system for CVs – it was positioned as a first in the local human resources (HR) tech landscape. We filter candidates by asking mandatory questions to ensure that recruiters only receive relevant CVs that match their criteria.
Following its implementation, the solution really took off.
Q: How do you incorporate innovation into your solutions?
A: We prioritise innovation because it keeps you relevant.
Beginning with a simple filtering system, we have incorporated many innovations such as the Application Tracking System – which displays a candidate's status – while the Statistics dashboard provides a snapshot of the recruitment process.
Our Online CV Clinic provides consultative advice to candidates; and our CV Formats Store offers customisable CV formats.
Moreover, we launched the option of online quizzing for recruiters to hold timed maths and English aptitude tests. XpressJobs is also available as an Android application whereby clients can view jobs by filtering them by location and category, and apply through the app.
Another significant innovation was the CV-less recruitment option. Most companies thought the web couldn't be a source to recruit blue-collar candidates. We wanted to offer inclusivity to this segment by enabling them to apply for jobs by filling a form online without a CV.
This solution was coupled with automated SMS integrations for walk-in interviews. Candidates receive an SMS with interview details and directions to conduct interviews at convenient locations.
XpressJobs is very active on social media – it was a pioneer in introducing recruitment to the platform. This entailed using job advertisements and social media targeting with Facebook back in 2015.
Q: What's your policy on quality?
A: Quality is our policy. When scanning CVs, we ensure quality upfront by asking mandatory questions in line with the job criteria to rule out irrelevant applications. We also implement fake answer triggers, blacklisting and interview no-show triggers to improve the quality of applicants.
Furthermore, we regularly request feedback from recruiters and candidates, to iron out issues and adjust our solution. Our system has inbuilt criteria to reject irrelevant applications – for example, all candidates have to read job specifications before applying, which avoids blind applications.
We aim to improve the quality of candidates and applications, and streamline the process for recruiters with speed and convenience; and we adopt a quality over quantity approach to achieve this.
Q: Is Sri Lanka geared for online recruitment?
A: It was an uphill climb to market our recruitment technology to recruiters; organisations were so used to legacy recruitment approaches that are neither effective nor convenient. We had to break the entire HR cycle, keeping market behaviour in mind.
Five years later, with over 4,370 local and international companies served, 57,384 jobs posted, 1,556,309 job applications received and 229,221 candidates discovered, we have seen a massive improvement.
In the aftermath of the pandemic's peak, Sri Lanka's HR tech landscape is rapidly adopting remote working tools and gaining momentum.
Q: How has the partnership with Emerging Media empowered the company?
A: Partnering with a party that previously operated a job site is not a common strategy but it has worked wonders for us. Emerging Media holds 25 percent of XpressJobs' shares and this marriage has been very fruitful given the common ground that both parties stand on.
The experience, network, and branding and communications expertise of Emerging Media has helped put XpressJobs on the startup map. The company brought a great deal of exposure to our brand; and our partnership is based on chemistry, trust and empowerment, resulting in increased creativity and success.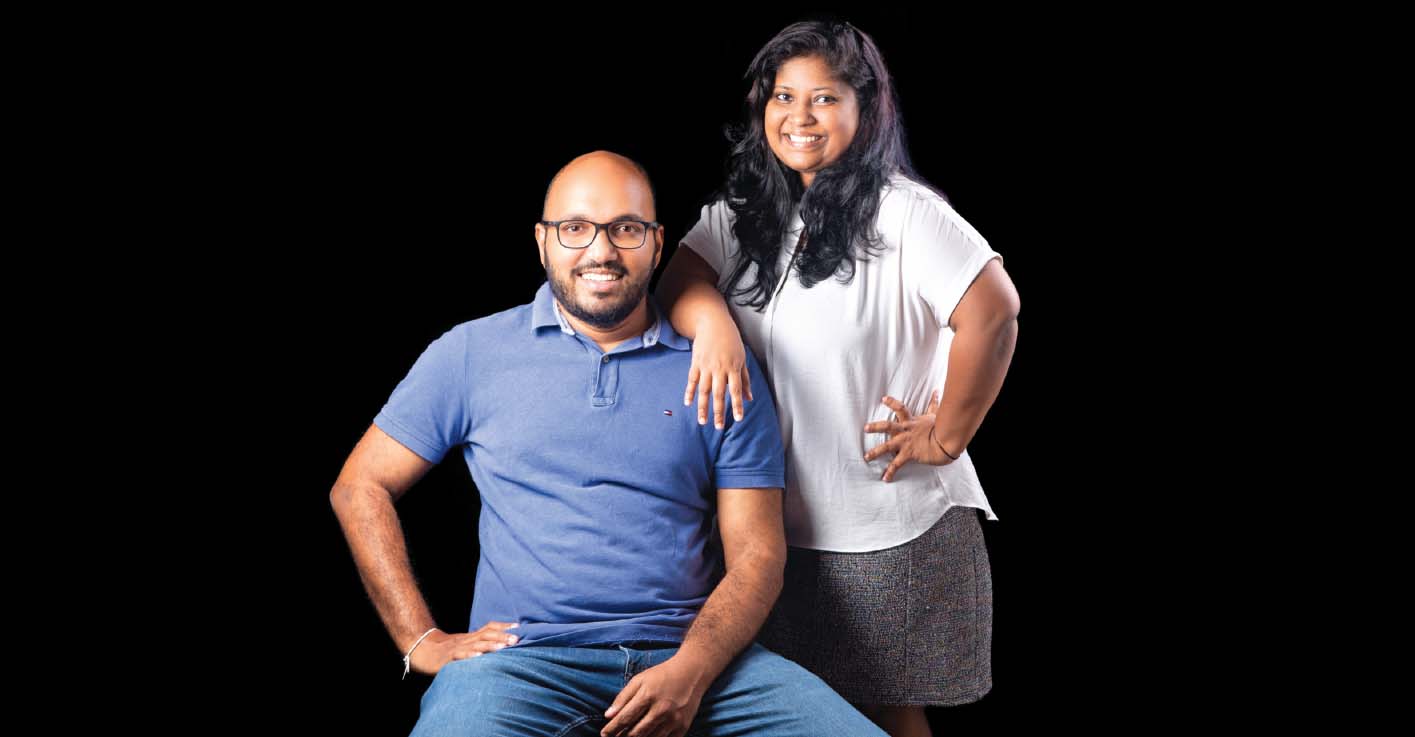 Q: What strategies do you employ to stay ahead of competitors?
A: We look at competition as an enabler of industry innovation. Many startups entered this market after we disrupted it, which has reaffirmed our brand positioning.
XpressJobs has established a solid brand reach, stemming from our clientele, referrals and the support received from Emerging Media to promote the brand. We try to elevate ourselves compared to the competition by focussing more on quality, credibility and innovation.
Q: And what are the company's plans for the future?
A: We'll be launching a new solution soon, which will enable recruiters to schedule interviews themselves.
For instance, a company's HR manager can post his or her available times on the site and candidates may pick convenient slots, thereby eliminating the need for countless communications through intermediaries.
 Compiled by Ruwandi Perere
INTERVIEWEE DETAILS
Chathum Henegama
CEO
Dr. Oshadie Korale
COO
COMPANY DETAILS
Telephone:7422414
Email:hello@xpress.jobs
Website:xpress.jobs