WORLD CUP 2022: QATAR V ECUADOR KICKS OFF TOURNAMENT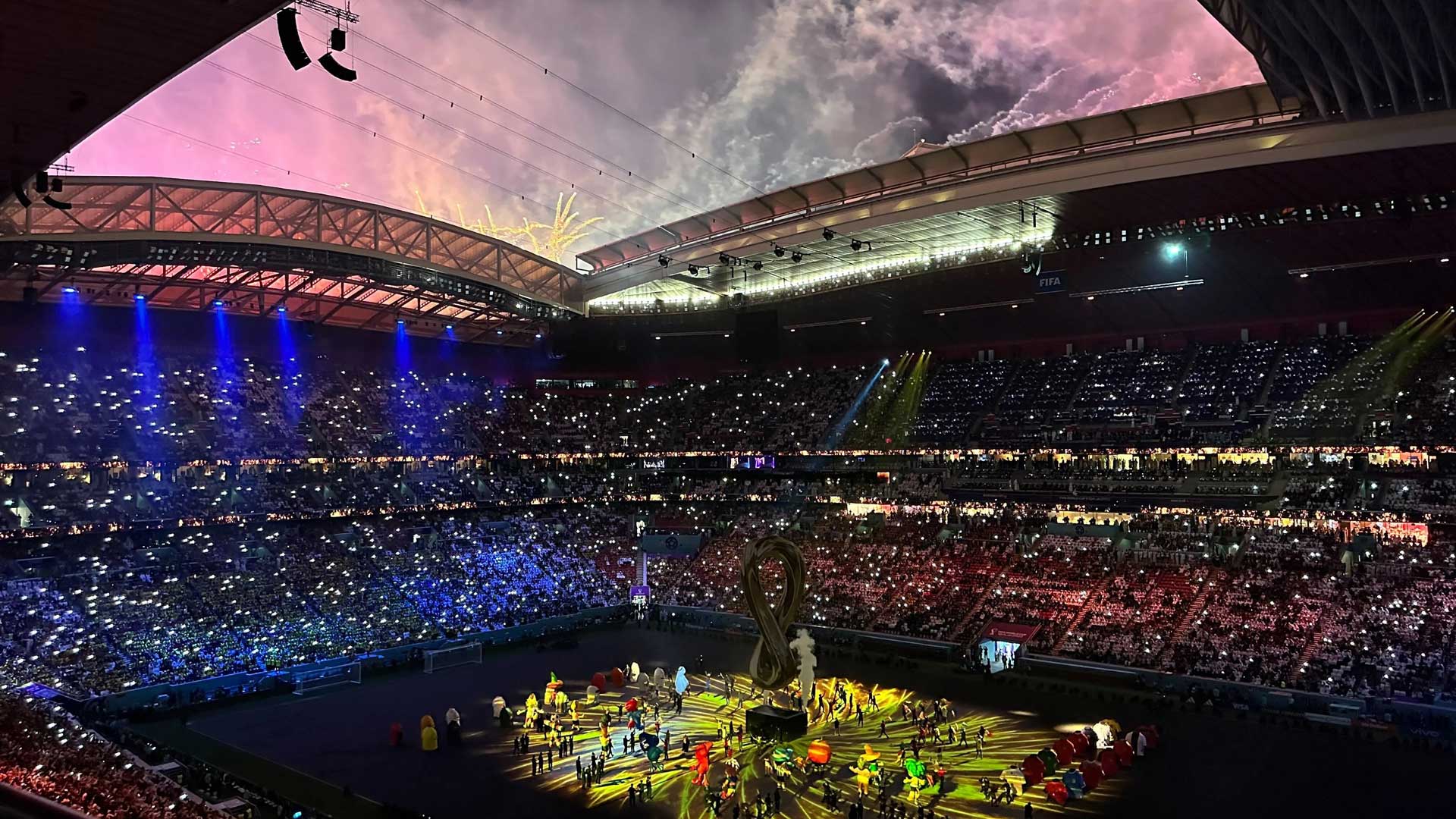 Source: Al Jazeera - 20 November 2022
Jungkook and Fahad Al Kubaisi entertain crowds
La'eeb, the official World Cup mascot, soars to the sky as BTS singer Jungkook takes to the stage.
The South Korean star, accompanied by dozens of singers, performs the newly released track, Dreamers, alongside Qatari singer Fahad Al Kubaisi.
Qatar's Emir welcomes crowd at opening ceremony
The Emir Sheikh Tamim bin Hamad Al Thani spoke at the opening ceremony and welcomed fans from all over the world.
"How beautiful it is for people to put aside what divides them in order to celebrate their diversity," he said.
"Let this tournament be full of inspiring days of goodness and hope, and welcome everyone to the world in Doha."