WORKPLACE CULTURE
EMPLOYEE  EQUALS CUSTOMER
An uncanny nexus
BY Prasenjit Bhattacharya
In the last edition of LMD, we discussed how workplace culture in the past reflected the dominant societal structure of patriarchy. But patriarchy is not as powerful today. So why is it dying?
Patriarchy is based on power. The last two decades or so have seen significant developments in smartphones use, social media, access to information, use of technology for machine learning and AI.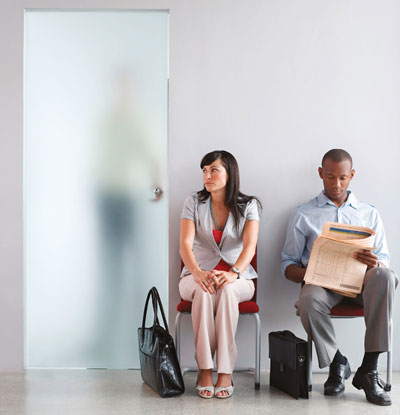 Power being a zero-sum game can't increase or decrease in absolute terms. It's shifting from organisations to talent. While job creation has not increased substantially, demand is at an all-time high for digital native artisans – thanks to technology. These people aren't only comfortable with digital technologies but know how to use it to fulfil a market need that represents more than skills – it's about an attitude of continuous learning and unlearning.
The main change in workplace culture in the present is the realisation that to attract and retain talent, you'll have to do exactly what you do to attract and retain customers. I call it a mindset of E=C (i.e. employee equals customer).
For instance, a retail company that employs hundreds of distributors will deliver to thousands of outlets; and they in turn will deliver to end customers.
Who is the customer in this case?
While the company knows that it must track the end customer, it's equally focussed on the experience of distributors and retail outlets – both of which are an important part of the value chain.
Discontent among the partners in the value chain of Uber, Ola and others show that engagement and trust with partners is very important. But the value chain does not start outside the legal boundaries of an organisation. A company with a mindset to squeeze partners in the external value chain will most likely do the same with people in the internal value chain.
So how is the mindset of E=C demonstrated?
Some key features of a great place to work today are as follows.
Employee experience is as important as customer experience. They're important not only since they are loyal and productive but also because of the impact they've on the brand. Like customers, employees can be promoters or detractors.
Managers at all levels must meet their team members, listen to them, and be perceived as approachable and honest.
Employees must be treated as individuals and while everyone aspires to purpose, autonomy and mastery, managers must know that they need to teach, coach, support or delegate depending on where the employee is in a competence versus commitment matrix.
There's always a gap between what we perceive to be a superior experience and how it is perceived by the recipient. In a survey of 362 companies by Bain & Company, it was found that while 80 percent of companies believed that the customer experience they provided is superior, only eight percent of the consumers described their experience as being so.
Engaging your people may be easier than delighting your customer but you won't succeed without the mindset of Employee=Customer.