SEYLAN BANK
Why stick to the same destination on different holidays, let's Travel the Island with Seylan Credit Cards 
Offers upto 60% at over 3500 Hotels, Resorts and Hospitality partners 
Sri Lanka is without a doubt one of the most spectacular landscapes in the world. It is home to pristine beaches, magnificent mountains, ancient cities, and exotic wildlife. Recognized as the top travel destination in 2019, traveling across Sri Lanka can be the most gratifying journey.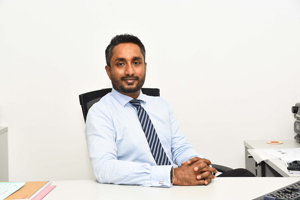 As the bank with a heart, Seylan Bank understands how travel and tranquility satisfy people, travel lets you detox and unwind, filling your hearts with explosions of happiness.  "Travel the Island" is a promotion conceptualizing all of the above to excite and enable all its Credit and Debit Cardholders to explore the island and fulfill their travel desires with unbelievable offers.
Partnering with 3500 hotels, resorts and hospitality partners island-wide, this year Seylan bank offers its Credit and Debit Cardholders the opportunity to avail amazing discounts at a magnitude of glorious locations across Paradise Island, making it the ultimate travel companion this holiday season. Traveling across the island is no longer an unaffordable luxury, through this feasible concept Seylan makes travel an affordable luxury for all. Seylan Cardholders will receive discounts of up to 65% at some of the finest hotels and resorts in Sri Lanka. Whatever your travel desire may be, be it the northern peninsula, southern coast, or driving amidst lush mountains in Nuwara Eliya, Seylan Credit Cards cater for it all. Amplifying the customer experience even further for 2019, Seylan Bank has also partnered with 'Findmyfare' and 'Yoho bed' for the 'Travel the Island' campaign.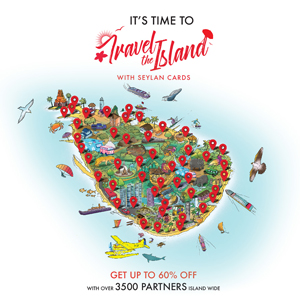 Commenting on the initiative Gamika De Silva, Head of Marketing & Sales at Seylan Bank Plc said; "We initiated the concept of Travel the Island with the sole purpose of creating a novel experience for our valued cardholders. Seylan Bank considers travel as a way of connecting and aspiring people to explore more and initially launched 'Travel the Island' in 2017. During the past two years, we were able to witness and understand the importance of travel for our cardholders and how satisfied they were, to be able to travel to multiple hotels and resorts at a fraction of the cost to enjoy the simple pleasures of life. 2019 is the 03rd consecutive year for Seylan Travel the Island, this year we strived to innovate and add more value to the promotion to benefit our customers furthermore. As a result, we leaped a step forward to give the best possible opportunities to enjoy massive discounts at over 3500 hotels and resorts across the island. We perceive 'Travel the Island' as an initiative that would help Sri Lankans contribute towards uplifting the travel and tourism industry, which took a slight downturn due to the unfortunate incidents in the recent past. In addition to all of the above, team Seylan has also taken measures to implement easy, flexible repayment schemes for our cardholders making the entire Travel the Island experience stress free and exciting".
'Travel the Island' was initiated to transform and enable all Seylan credit and debit cardholders to venture into new horizons by exploring the island with incomparable savings. Seylan Bank invites everyone to rejuvenate their spirits by being a part of "Travel the Island".  Visit www.seylan.lk  to get more information about partnering hotels and resorts, discounts and validity period.