WHY SRI LANKA NEEDS TO LOOK AT ART TOURISM
Why Sri Lanka Needs to Look at Art Tourism
"Tourism would not exist without culture. Culture is one of the principal motivations for the movement of people, and any form of tourism will provoke a cultural effect, on the visitor as well as the host." - Professor Jafar Jafari, expert and theoretician of the tourism and hotel industry.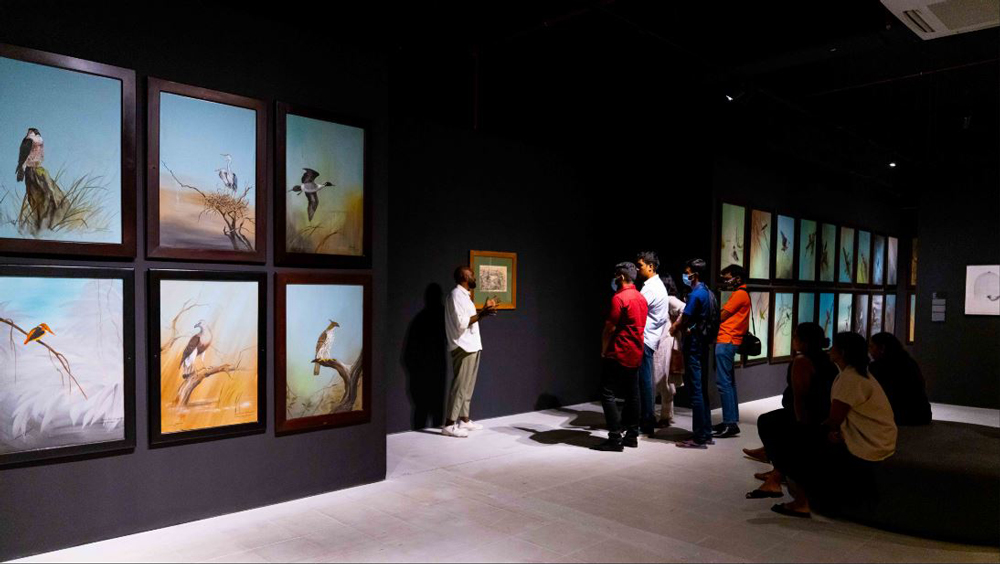 Following the upheaval caused by a pandemic and an economic and political crisis, Sri Lanka's tourism industry has begun a promising recovery in 2023. According to the Sri Lanka Tourism Development Authority (SLTDA), the number of tourist arrivals has been on an upward trend since January this year, with the purpose of travel of nearly 55% of the tourists arriving in March 2023 being on pleasure or vacation.
Speaking of tourists who travel to Sri Lanka in search of art, culture, and history, Donovan Abeyewardene, ArTravele –  Artisan in Travel, Luxury Brand of Walkers Tours said, "As a country, we must look into how best we can cater to their needs. It is important to pair arts and culture with tourism, through which we can bring visitors to specific areas of the country. This will result in community wellbeing by invigorating local areas through creative practice."
An aspect of tourism that has the potential to attract tourists of a similar interest group is art tourism, which involves travelling to experience and engage with art and art-based activities at destinations such as art festivals, galleries, and museums. With an intensely rich history, culture, and natural beauty, Sri Lanka is an ideal destination for art tourism. The country has a diverse range of artistic traditions that includes music, dance, literature, and visual arts, and modern and contemporary artists, who have been making a name for themselves in both local and international art scenes.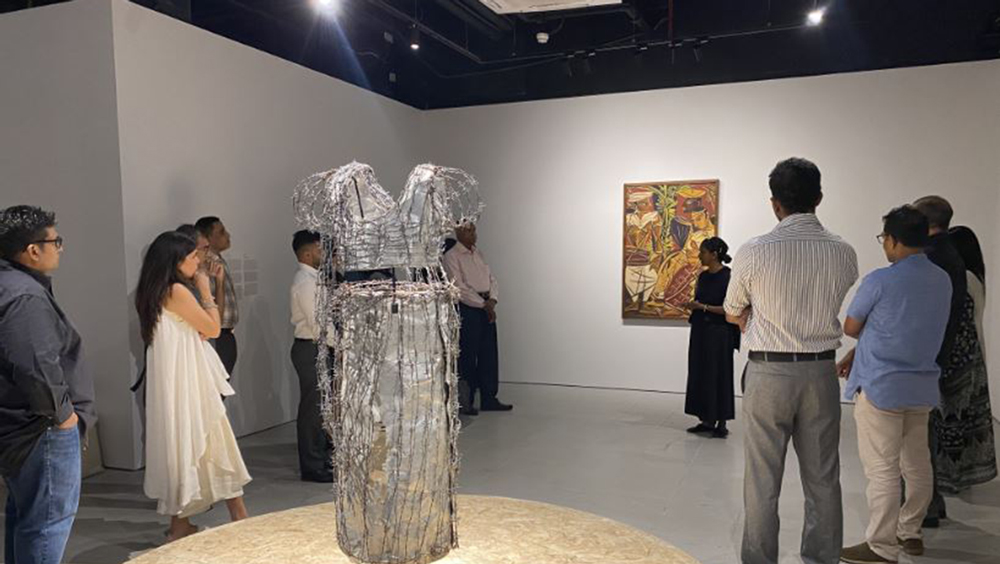 Sri Lanka can develop multiple methods to promote its art, culture, and tourism sectors. Speaking on how this can be achieved, hotelier, restaurateur, fashion & interior designer, and event planner; Nayantara 'Taru' Fonseka said, "We need to promote cultural tourism through packages that highlight the country's unique art and cultural experiences. This can include visits to historical sites, art galleries, museums, and festivals of traditional music and dance. If we promote local artisans, Sri Lanka can create a unique cultural experience for tourists while also supporting local livelihoods."
Developing and investing in art and cultural hubs that bring together artists, audiences, and patrons of arts is extremely important to sustain this industry. Such communities can help foster a vibrant artistic community while attracting tourists, thus connecting the art tourism industry in Sri Lanka to the wider region. The Museum of Modern and Contemporary Art Sri Lanka (MMCA Sri Lanka) is an organisation that is working towards establishing a community of artists, patrons, and audiences around modern and contemporary art in Sri Lanka. Speaking on the work they do to establish a market for art tourism in Sri Lanka, Sharmini Pereira, Chief Curator at the MMCA Sri Lanka, said "To attract tourists, Colombo needs to have a strong cultural offer. The MMCA Sri Lanka is the only museum in the country dedicated to displaying modern and contemporary art. Modern art museums, especially those of architectural note, are tourism drivers." She further added, "The Tate London, the Guggenheim Bilbao, MoMA New York and Singapore Art Museum are not only tourist attractions but have helped to establish these cities as cultural destinations. We have the artists and the art history, all that is missing is a permanent modern art museum, which is what the MMCA Sri Lanka is endeavouring to establish."