What to expect from the World Economic Forum's China meeting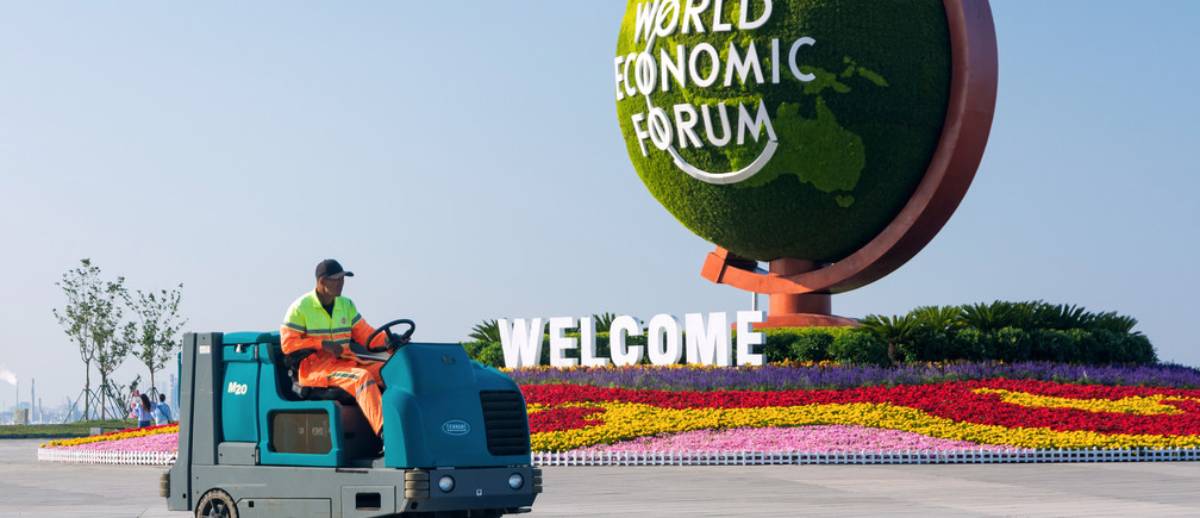 Unprecedented technological change, global warming, geopolitical uncertainties, rising inequality: major challenges facing the world, and some of the big themes that will be addressed at the World Economic Forum's Annual Meeting of the New Champions (AMNC).
More than 1,800 leaders from government, business, civil society, academia and the arts will converge in the Chinese coastal city of Dalian from 1-3 July to discuss "Leadership 4.0: Succeeding in a New Era of Globalization"
"We are entering into a new phase of globalization which we may call Globalization 4.0 " said Klaus Schwab, Founder and Executive Chairman of the World Economic Forum.
"The Fourth Industrial Revolution will shape the next years of global cooperation. In Dalian at our Annual Meeting of the New Champions, we will look for solutions to ensure that our future is human-centred, inclusive, and sustainable."
Chinese Premier Li Keqiang will attend the event, along with several senior ministers and policy makers.
Others are coming from more than 120 countries, to discuss the meeting's four main themes: technology, sustainability, responsibility and agility in business. Sessions titles include: Using 5G Responsibly; Climate Change: The Next Financial Crisis?; Rethinking Capitalism and How to Tax Global Business; Accelerating the Cleantech Transition; and Going Beyond a Trade War.
Attending the more than 200 sessions and workshops will be more than 1,000 business leaders, including 100 founders and chief executive officers, representatives from arts and culture, academia and the media.
Sustainability and science fiction
Helping guide the talks, the Co-Chairs of the meeting are: Enass Abo-Hamed, an energy storage researcher and entrepreneur; Flemming Besenbacher, scientist and chairman of the supervisory board at Carlsberg Group; Suphachai Chearavanont, CEO of Thai agro-industrial conglomerate Charoen Pokphand; Alain Dehaze, CEO of Adecco; Ahmad Belhoul Al Falasi, Minister of State for Higher Education and Advanced Skills for the UAE; Ning Gaoning, Chairman of Chinese chemical giant Sinochem; Charles Li, CEO of Hong Kong Exchanges and Clearing; and Jessica Tan, co-CEO of Ping An, China's top insurance company.
Here, on the Forum's Agenda platform and across social media using the hashtag #amnc19. Many sessions will be livestreamed on our homepage on our YouTubechannel.
Written by
Robin Pomeroy, Journalist, World Economic Forum