VISION CARE
Vision Care opens new outlet at the Colombo City Centre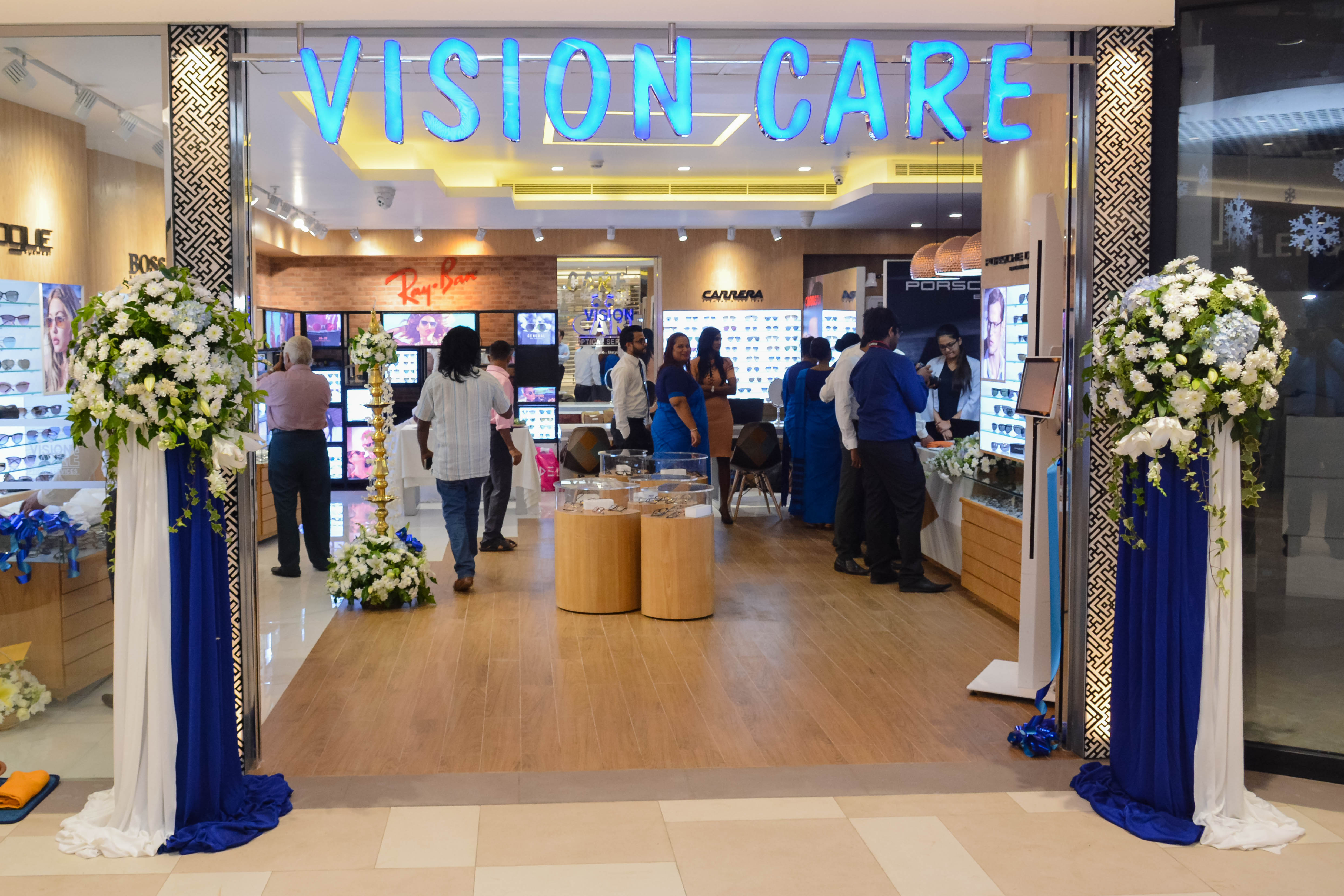 Vision Care, the market leader in eye care products, recently unveiled their 52nd outlet at Sri Lanka's premier international shopping mall, Colombo City Centre (CCC).
High quality, high precision contact lenses, optical and ophthalmic products are available at the new Vision Care outlet at CCC. Fashion savvy shoppers can also select a host of alluring frames and sunglasses featuring the world's top brands from the Milan based, Luxottica Group, being the largest eyewear company in the world, their brand portfolio includes many proprietary and prestigious licensed brands.
As contemporary fashion trends are constantly changing and differ from person to person, Vision Care is able to deliver products that are specifically designed to meet all your requirements and preferences, and suit every occasion. Whether the minimalist in your needs to optimize function through Porsche Design, or you feel as if nothing will suit you better than a quintessential Aviator from Ray-Ban, or perhaps you want to explore new avenues with haute designs from Giorgio Armani, Burberry, Bvlgari, Prada, Versace, Vogue, Boss, Carrera and the likes, you can do so in utmost comfort and style.
CCC is not only a shopper's paradise for the local shoppers, but also draws in a considerable amount of tourists since its inception. With CCC rapidly growing as one of Sri Lanka's most sought-after lifestyle destinations, Vision Care's new outlet will undoubtedly gain wider popularity in local and international platforms, as an eye care solution provider in the forefront of the industry.
With 26 years of service excellence, Vision Care's curated range of high quality branded sunglasses and frames offer a host of attractive designs to suit every requirement, and preference. Vision Care also offers the service of experienced eye care professionals to examine your eyes, incorporating state-of- the-art equipment to diagnose the vision problem with high precision. In addition, they are also able to provide sunglasses with prescribed lenses after eye testing has been conducted.