VELONA CUDDLES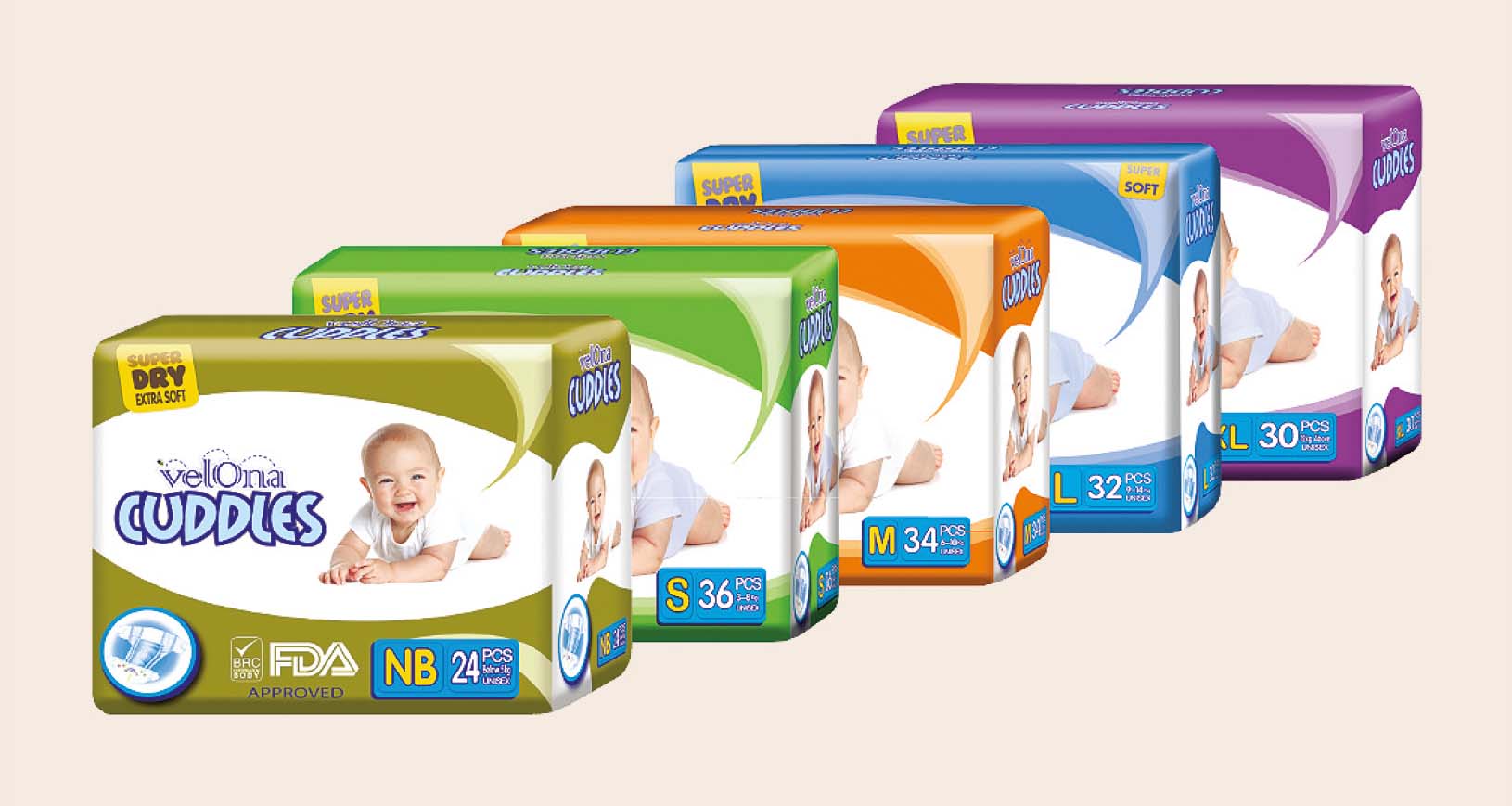 Q: How does your organisation stay ahead of the competition?
A: We adhere to three pillars when developing any product – the safety of the baby, comfort of the baby and elevating the quality of life for parents – which enables Velona Cuddles to compete successfully in the market.
A lot of thought and effort is put into ensuring that our products offer the best possible performance and quality. In fact, this is what our customers appreciate and in turn, this has enabled our homegrown Velona Cuddles diaper to become the market leader in Sri Lanka.
The Velona Cuddles baby diaper range comes in five varieties: Classic, Looney Tunes, Organic Bamboo, Ezy Pants and Swim Diaper. Considering diaper safety, we go to extreme lengths to ensure traceability of raw materials used. Quality is vital for a healthy baby and we analyse the chemical composition of our diapers to understand the chemical reactions that can take place, thereby producing safe diapers. Velona Cuddles is an extremely comfortable diaper to wear and our standard sizes are larger than our competitors' – as many imported diaper brands compromise on the quality and size of their products.
Many international brands distribute extremely low quality diapers to most Asian regions. However, we believe that every baby deserves the best, and we're stringent in our sourcing and manufacturing processes.
Given my personal experience in raising a family, I understand the chaotic time surrounding the addition of a baby to young parents' lives. We hope that the high absorbency and materials that are hypoallergenic would enable a baby to sleep longer without irritation, thereby providing parents too with a little peace during this challenging but exciting time.
Q: Which other features are distinctive to the Velona Cuddles range?
A: Our patented products were introduced to the local market at a time when Sri Lankans were starved for a quality product that was affordable, suitable for our climate, convenient, and addressed common issues such as leakage, rewetting, absorbency and retention.
The best features found in different international diapers are all encapsulated in the Velona Cuddles diaper, making it a world-class product. Some of its unique features include the extra breathability that suits our humid climate, the safe back and side elastics that enable the baby to move freely, the Aloe vera liners that soothe their delicate skin and the wetness indicator that makes the life of a parent much easier by indicating when it's time for a change.
Additionally, all our raw materials are free of harsh chemicals and selected from companies within the global top 500 suppliers list. As such, Velona Cuddles partners with branded companies such as 3M for elastics and Magic Tape. Our desire is that the diaper will be in top form no matter when a customer buys a pack within the three years of its shelf life.
Q: How important are CSR initiatives and ethical behaviour for an organisation?
A: Ethical sustainability and social responsibility are of paramount importance at Velona Cuddles.
The invention of the bamboo diaper is a part of our sustainability drive. People are unaware that a regular diaper takes nearly 500 years to completely biodegrade. However, our organic bamboo diaper is much better for the environment as it's made of natural materials that biodegrade 75 percent in 75 days. Furthermore, the wood pulp in the absorbent core of all our diapers is sustainably forested and certified by the Forest Stewardship Council (FSC).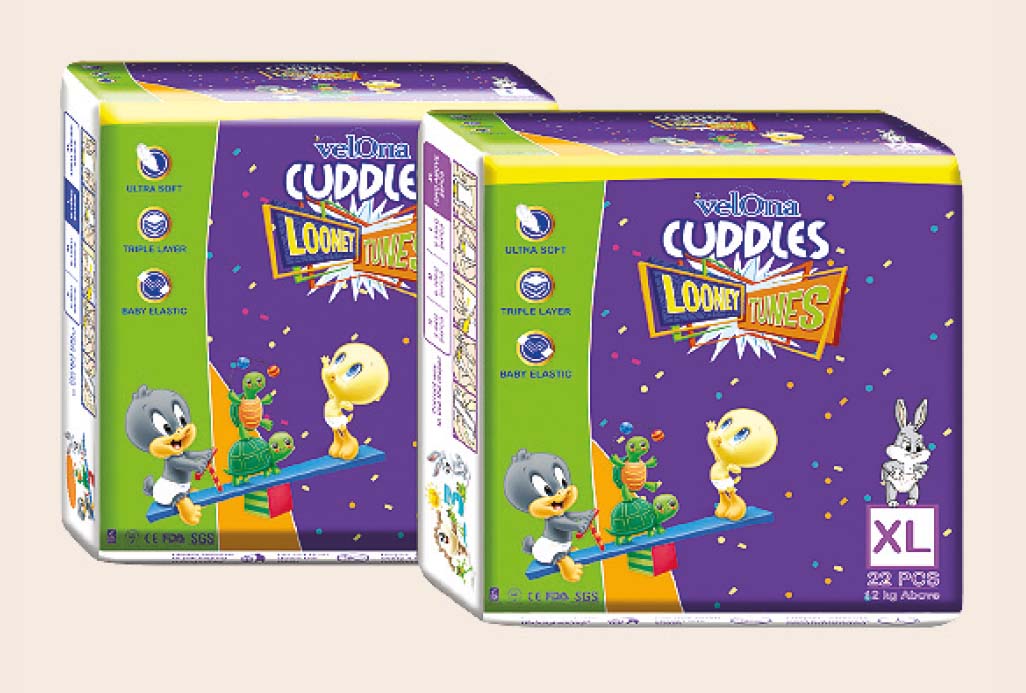 Q: What are the key challenges you face in the baby care sector?
A: The main challenge we face is prohibitive taxes. Sri Lanka remains one of the few countries that taxes baby products when regional countries such as India and Singapore have abolished them to improve the quality of life of a baby. Prohibitive taxes have a reverse effect and make way for inferior products to enter the market.
Another challenge is the lack of regulations for products entering the country through grey channels.
While we as a society are concerned about ethical behaviour and good governance, one rarely sees consumers ensuring the products that they buy are 100 percent guilt free, and from a reputable seller who pays taxes and a supplier who is ethically responsible.
Consumers might not be aware of the disadvantage of purchasing such products as most are obtained at highly discounted prices when they are about to expire from foreign wholesale markets – which makes the use of these products a health hazard.
Many customers question why we use plastic covering for diaper packs. This is because diapers are hygiene products and presently, plastic is the only material that securely seals whereas the biodegradable plastics that are currently available have a high risk of reacting with diapers or disintegrating on shelves, which makes them unsuitable and unreliable as a packaging material.
Q: And what are Velona Cuddles' plans for the rest of this year?
A: Presently, we are concentrating on consolidating business locally while growing our presence internationally.
Velona Cuddles is available in Israel, Kenya, the Maldives, Malaysia, Vietnam and Qatar. However, we plan to launch the bamboo diaper range this year in Australia, which is a very advanced market.
Additionally, we are working on many new innovations that will be introduced to our baby care range, which will ensure continuous improvement for the comfort and health of all babies in Sri Lanka.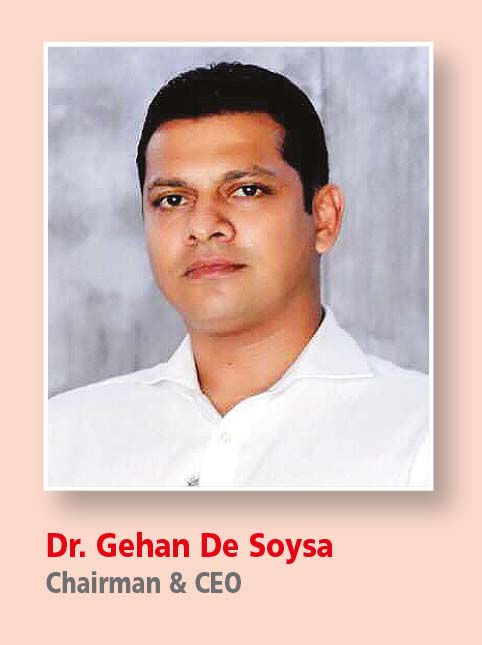 Telephone 2626888
Email cuddlesteam@threadworks.lk
Website www.buyvelona.com