UNION BANK
Q: What is your assessment of the local banking landscape?
A: It remains very competitive since robust regulations have evened out competition among banks. As the market is mostly interest driven, there are minimal options for differentiation. If banks are to differentiate, it would have to be through service improvements, technological advancements and greater convenience in delivery.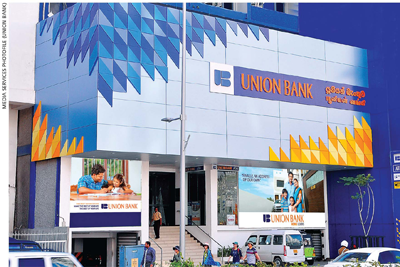 With a commitment to deliver an unsurpassed banking experience, Union Bank continues
to enhance its investment in technology, people and processes to stay ahead of the competition by delivering a cutting-edge, novel banking experience to clients.
Q: Where does the bank stand on innovation?
A: Having been an SME focussed bank until 2014 – when it underwent a major transition following a capital infusion by TPG Capital – Union Bank is a comparatively new entrant to the commercial banking arena, hence the demand for distinctive competitor advantages that are usually more costly and challenging to implement.
Nevertheless, the bank has taken up this challenge positively and made substantial investments in enhancing its technological platforms to stay ahead.
Union Bank has embedded innovation in its organisational DNA. The bank has implemented a new and improved core banking system, and introduced an integrated digital banking strategy that seamlessly interrelates the mobile and desktop platforms. It was the first to commission the LankaPay Common ATM Switch, which delivers boundless automated account access, and further affirmed its tech driven focus with the launch of UB Biz Direct – a state-of-the-art cash management system.
Q: How does UB Biz Direct add value to customers?
A: This revolutionary transaction banking proposition is a comprehensive solution that provides global access and usage for businesses, enabling local and cross border trading at the click of a button. UB Biz Direct is a user-friendly and customisable transaction banking solution, which is designed to meet specific business banking requirements and offer businesses better control of payment management.
Q: As for the corporate customer experience, how does UB Biz Direct help increase efficiency?
A: The UB Biz Direct solution will enable companies to avoid common inefficiencies and risks in payment processes. Its single authorisation feature eases cumbersome cheque signing processes for signatories. The system also processes dividends, debentures and pay orders. With the use of UB Biz Direct's fund transfer option, businesses can reduce their processing costs and improve workflow efficiencies.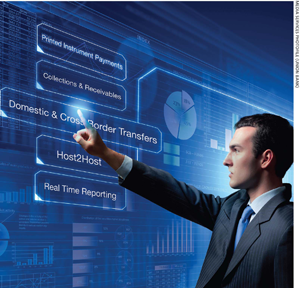 Moreover, UB Biz Direct enables the design of specific business payment processes and includes an integrated collections solution. It helps decision making by facilitating process efficiencies with the provision of access to comprehensive reports and detailed corporate financial transaction history.
This system improves business performance by providing a wide range of easy 'one click' business transactions including domestic and cross border transfers supported by single currency, multi-currency and foreign exchange solutions, comprehensive cash flow management, Host2Host payments and real-time reporting.
Q: What are the technological aspects of the new system?
A: UB Biz Direct can be easily combined with high end ERP systems such as SAP and Oracle ERP Financials, and supports multiple file formats.
The system enables comprehensive and real-time control over day-to-day management of collections, payments and liquidity investments while supporting in-depth performance capabilities that can be easily integrated into an ERP system.
Q: And what about the security aspect?
A: Security is a key differentiator. Secure control is entrenched in the system, enabling businesses to customise their level of employee access to company accounts. The security features of UB Biz Direct run on TLS (Transaction Layer Security) – the latest security standard in the sector – whereas most others continue to run on SSL (Secure Sockets Layer).
Q: How have customers responded to UB Biz Direct?
A: Customer feedback has been encouraging. Since its launch in mid-2016, UB Biz Direct
has been adopted by almost 150 clients including some of the country's largest corporates.
SME businesses consider this proposition to be a major enabler in supporting business efficiency and cost management. By offering this technology as an inexpensive solution to businesses of all sizes and capacities, the bank is empowering smaller players with convenience and cash efficiency.
Q: So what's on Union Bank's agenda in the months ahead?
A: Our focus is on fostering cutting-edge financial solutions with product and channel solutions catering to evolving corporate client requirements. Digital transformation is critical and we will improve UB Biz Direct with a planned revamp of the transaction banking platform, enhanced by a customised user-friendly graphical interface, and biometric and push authentication for transaction approval. This will enable the system to cater to the more complex and sophisticated requirements of corporates.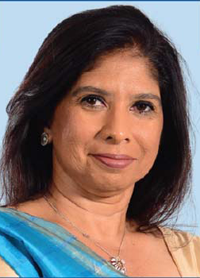 Hiranthi de Silva
Vice President – Wholesale Banking
Telephone 5800800
Email info@unionb.com
Website www.unionb.com