UNION ASSURANCE
Union Assurance supports "Arakshawe Wagakeema Itukaramu" Campaign for COVID19 Awareness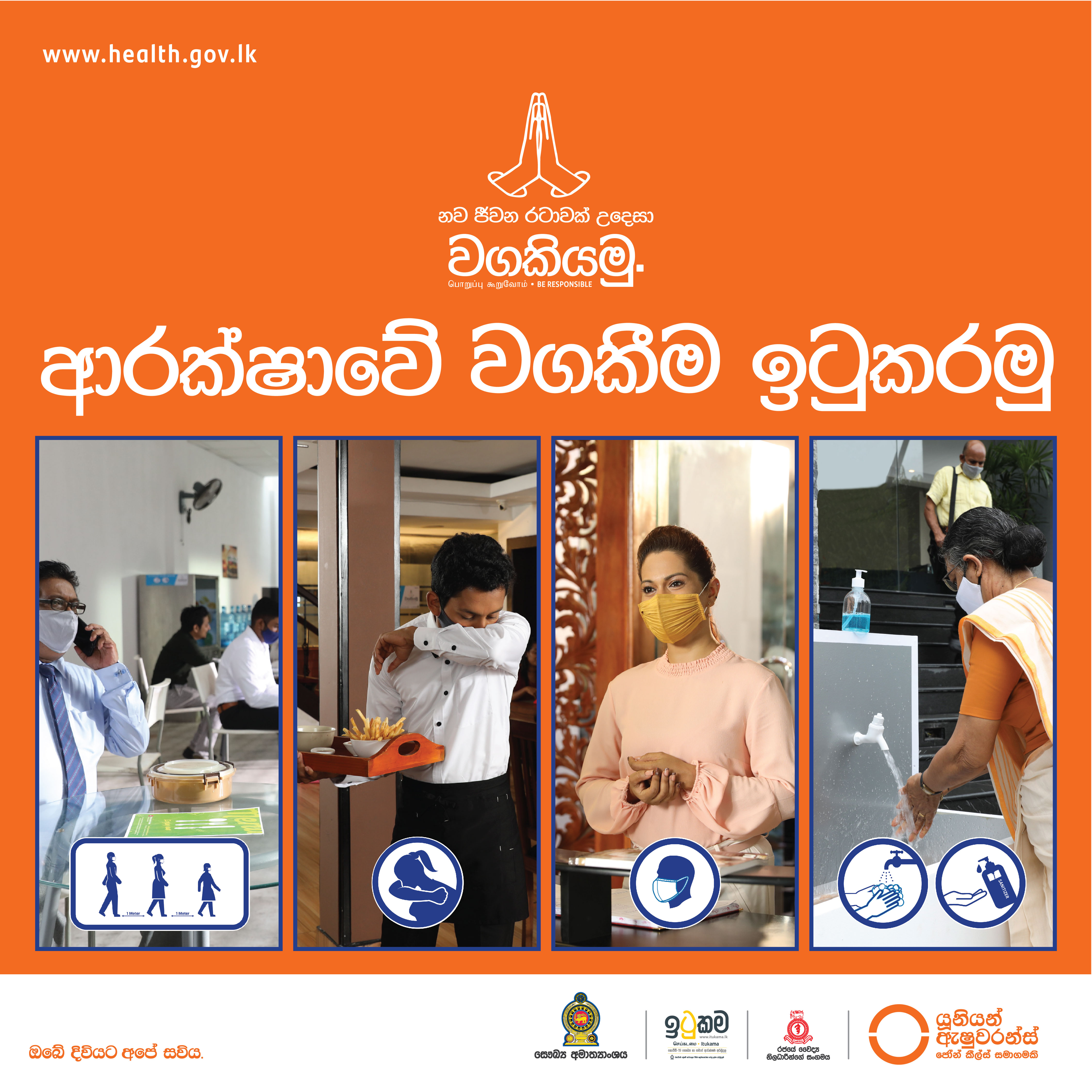 Union Assurance is honoured to announce its support to "Arakshawe Wagakeema Itukaramu" Campaign launched by Ministry of Health, GMOA and Itukama to promote COVID-19 protection. The alliance offers much-needed awareness in managing the spread of the virus to mitigate the potential disruption to the health and wellbeing of our Citizens and their livelihoods.
Recent research shows a positive correlation in public awareness on attitude and practice, concluding that public awareness must be improved to be prepared for epidemic and pandemic situations. A comprehensive public health education programme is important to increase awareness and to reach sufficient knowledge.
The awareness drive kicked off on 19th October conveys a powerful message, "Arakshawe Wagakeema Itukaramu" to remind the public of their responsibility in protecting themselves and others. The digital-first campaign presents a series of videos and posts on best practices supported by traditional and outdoor media.
Jude Gomes, CEO of Union Assurance commented on this efforts, "We are in solidarity with the national efforts to support COVID-19 protection. At this point we understand that creating awareness is a priority and we consider it our obligation as a responsible corporate citizen to support the national cause. We want to spread this message to all parts of the country and minimize the negative implications of a community spread."
As with other respiratory infections like the flu or the common cold, public health measures are critical to slow the spread of illnesses. Such measures are everyday preventive actions that include staying home when sick, covering mouth and nose with flexed elbow or tissue when coughing or sneezing. Dispose of used tissue immediately, washing hands with soap and water, and cleaning frequently touched surfaces and objects. The campaign will aim to enhance public awareness in staying protected individually, and being responsible for others in our communities.