UNICEF HELPS RECOVERY OF BATTICALOA CHURCH BOMBING SURVIVORS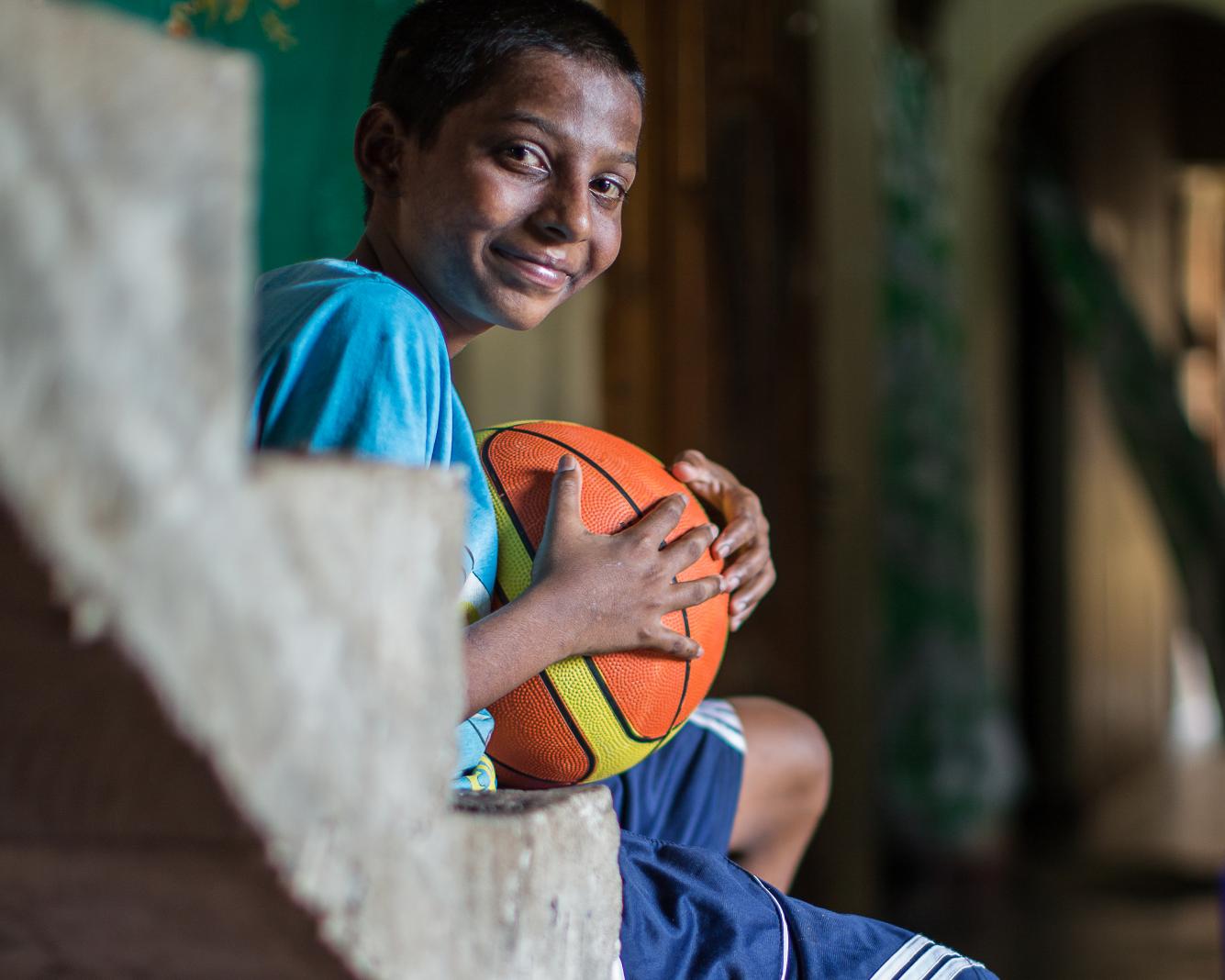 Precisely one month after the terror attack on the Zion Church in Batticaloa on Easter Sunday, people have created makeshift roadside shrines to remember the dead. This is part of the recovery process of a community experiencing collective grief, anxiety – and personal anguish. The bomb blast killed twenty-nine, including thirteen children, and injured almost a hundred.
Garlanded photographs of the dead are also displayed in their homes, with some family members still unable to come to terms with the unalterable nature of their loss.  Rufus Isaac, 8, lost both his parents in the bomb blast, but believes they will soon return. "My parents will come back when Jesus returns," says a smiling Rufus, "I am looking forward to seeing them again."
An immediate response to the emergency by the Government Agent of Batticaloa was the launching of a coordinated effort to meet the psychosocial needs of survivors. The GA activated Batticaloa's Psychosocial Forum with the support of health staff from the Batticaloa Teaching Hospital. UNICEF had helped set up the network in 2005, and strengthened it in the years that followed, to meet the needs of survivors in the country's violent civil conflict.
"A group of specialists including psychiatrists, counsellors, and social workers, conducted a rapid assessment of the people's psychosocial needs with the support of UNICEF," states S. Ravindran, Child Protection Officer, UNICEF, Batticaloa."Although we had to complete it fast, it was a comprehensive assessment, including all family members," says V. Kugathasan, District Child Rights Promoting Officer. "UNICEF provided technical support, in addition to 1.5 million rupees, to complete the task so that we could do a thorough job and implement the most effective approach for promoting resilience and psychological wellbeing."
Parallel to the rapid needs assessment, the Batticaloa Psychosocial Forum set up a special mental health team, including consultant psychiatrists, to make decisions about the psychosocial support and services that need to be provided, both immediately and in the long term.  UNICEF took responsibility for a key aspect of the action plan – the coordination of activities between different service providers ranging from officers of the National Child Protection Authority to Women Development Officers at the District Secretariat.
Meshak Mahendran, 14, survived the bomb blast, but his ten-year-old brother Jebishan was not so fortunate. "The children are usually dropped off at church for Sunday School at 7.30 a.m. and we join them at 9 a.m. for the church service," says Premini, his mother. "That day, as we were approaching the church, we heard a loud sound.  Meshak was thrown back by the force of the blast and was saved. We identified the body of our other son in hospital."
Meshak did, however, suffer burn injuries on his face and was struck on his head and legs with shrapnel, some of which is still embedded in him. He also experiences recurring headaches and will need long-term medical attention.  But Meshak shows optimism, which defies his health condition: "I can't go outdoors just yet because my skin is sensitive and hasn't healed fully.  But it won't take long. My friends spend a lot of time with me at home now. I am playing indoor games, so I am grateful for this gift of a basketball. I will go back to school as soon as the doctors say it is o.k."
"But there are children affected by the blast who are still worried about their safety," says UNICEF's S. Ravindran, "The trained counsellors encourage close interaction with friends as an immediate form of psychosocial support. And we also provided some objects for play and recreation."  Ravindran adds that the psychological impacts on survivors are complex and varied: "There are parents who feel guilt about taking the children to church – and surviving the attack – while the child or children did not. Then there is a mother who is afraid to light the kitchen stove because she is reminded of the exploding bomb and her child who was killed by it."
People directly affected by violent attacks could develop anxiety and fear, and symptoms associated with post-traumatic stress disorder.  Moreover, they may need assistance and support over an extended period of time. Some people could also experience psychosocial problems or develop mental disorders after a period of time.
"I can see each family member struggling to do their routine work.  They need counselling as well as the support of relatives and friends," says V. Kugathasan, "There is still stigma associated with mental health, so we are careful about using certain terms.  We describe ourselves as a health support team. On the other hand, we have also received a few direct requests for counselling."
Meanwhile, Rufus Isaac has started going back to school again and his grandmother, Yohamma, is his constant companion: "He seems focused on his studies and continues the daily study routine that his mother had prepared for him.  He wants to become a pastor and serve people. I can see him making progress." Rufus's aunt, Vadhani, is grateful for the support the family has been receiving. "We have people visiting us regularly – from the government, the church, NGOs, and other agencies – and that has been good for us."