UBER
UBER PARTNERS WITH ICC FOR MEN'S CRICKET WORLD CUP 2019
~Rolls out World Cup's first iconic anthem, fans to get a signature tune celebrating togetherness~
Uber, the world's largest personal mobility company, today announced a key partnership with The International Cricket Council, as the official sponsor of the ICC Men's World Cup 2019.
The partnership will make Uber the first mobility and food delivery app to strike a sponsorship deal with the ICC for the Men's Cricket World Cup, one of the most watched sporting events, which will be played in England and Wales from 30 May to 14 July with an estimated global viewing audience of 1.5 billion.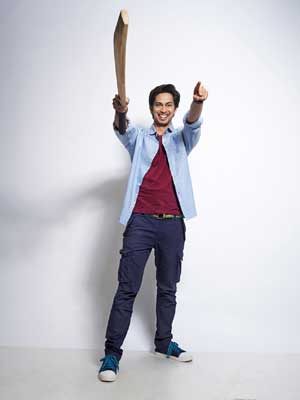 Uber's campaign 'This World Cup, Every Fan Wins' aims to create a culture of togetherness and puts cricket lovers at the heart of the celebration, which includes the World Cup's first and very own anthem – Way-O, Way-O.
The anthem is sung by acclaimed artists across five participating countries and will give ardent fans a signature song to cheer on and celebrate the sport. Uber will fly down hundreds of driver partners as well as riders to the Men's Cricket World Cup and will also host a series of activities to foster a spirit of solidarity at the tournament.
Uber's Chief International Business Officer, Brooks Entwistle said, "We're excited to further our commitment to cricket as a global sport and bring our community of riders and drivers closer to each other and a game they love so much. Cricket is passionately followed in eight participating countries, where Uber is an integral part of people's day-to-day life. We believe, this partnership, allows fans to pursue their passion while we take care of their commute requirements."
He further added, "We are thrilled to launch the World Cup's first ever anthem, which puts fans at the heart of this celebration. We are very confident the anthem will resonate with hundreds of millions of cricket lovers across the world."
Commenting on the partnership, Manu Sawhney, CEO of the International Cricket Council, said, "We are delighted to continue our partnership with Uber for the ICC Men's Cricket World Cup 2019. Their commitment to cricket was clear during last year's Women's T20 World Cup where the brand brought to life some of the wonderful stories behind the players with the #RoadSheMade campaign. Uber has some equally exciting plans for this summer's event and shares our ambition to make this the greatest celebration of cricket ever."
Last year, in line with the company's initiative to empower girls and women around the world, Uber supported the first ever standalone ICC Women's T20 World Cup in the West Indies. As a part of this partnership, Uber rolled out the #JerseyKnowsNoGender campaign in collaboration with sports personalities from different fields to encourage women's participation in sports and to also generate support for the T20 Championship.
ABOUT UBER
Uber's mission is to create opportunity through movement. Uber started in 2010 to solve a simple problem: how do you get access to a ride at the touch of a button? More than 10 billion trips later, Uber is building products to get people closer to where they want to be. By changing how people, food, and things move through cities, Uber is a platform that opens up the world to new possibilities.
ABOUT THE ICC CRICKET WORLD CUP 2019
The tournament will run from 30 May to 14 July. The semi-finals will be played at Old Trafford in Manchester and Edgbaston in Birmingham on 9 and 11 July respectively, while Lord's will host the final on 14 July.
11 venues across England and Wales will be used, namely Cardiff Wales Stadium in Cardiff (four matches), Bristol County Ground in Bristol (three matches), County Ground Taunton in Taunton (three matches), Edgbaston in Birmingham (five matches, including the second semi-final), Hampshire Bowl in Southampton (five matches), Headingley in Leeds (four matches), Lord's in London (five matches, including the final), Old Trafford in Manchester (six matches, including the first semi-final), The Oval in London (five matches, including the tournament opener), The Riverside Durham in Chester-le-Street (three matches) and Trent Bridge in Nottingham (five matches)
The 10 teams in the tournament will play against each other in a single-league format, with the top four sides after 45 matches to qualify for the two semi-finals
England and Wales have previously staged ICC Cricket World Cups in 1975, 1979, 1983 and 1999
Australia is the most successful team in the history of the World Cup, having won events in 1987, 1999, 2003, 2007 and 2015. The West Indies won the first two editions in 1975 and 1979, while India won in 1983 and 2011. Other winners are Pakistan in 1992 and Sri Lanka in 1996