TRILATERAL COAST EXERCISE IN MALÉ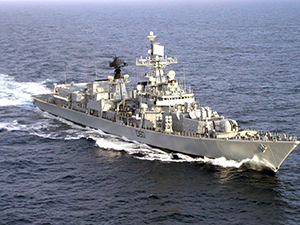 A 'Trilateral Coast Guard Joint Exercise' between India, Sri Lanka and the Maldives – 'DOSTI-XIV' – began this week. Sri Lanka is represented by 'Suraksha,' the offshore patrol vessel (OPV) of the Sri Lanka Coast Guard (SLCG). The exercise is scheduled to take place between 26 and 30 November in the seas of Malé – the capital of the Maldives – and drills will be carried out for security against all kinds of threats.
The chief aim of this five day trilateral exercise is to strengthen friendship, and enhance mutual operational capability and cooperation in the region. It will also focus on maritime search and rescue, marine pollution response and boarding operations.
This also marks Suraksha's maiden foreign visit for an exercise since joining the SLCG's fleet.