TOURISM INDUSTRY
SHORT TAKES
Compiled by Savithri Rodrigo
 Jayamal Dias
Sanath Ukwatte
Q: What have been the main takeaways from tourism in the postwar era?
Jayamal Dias (JD): Sri Lanka is an incredibly marketable destination with limitless opportunities. It has not been an easy journey but we've come a long way to reach this point with a resilience that other destinations haven't demonstrated. This is a testament to Sri Lanka's potential.
Sanath Ukwatte (SU): Sri Lanka has grown rapidly. Tourist arrivals increased by about 20 percent year on year to 2.5 million at end March 2019. The industry generated US$ 4.5 billion, created 500,000 direct and indirect job opportunities, contributed to 5.5 percent of GDP and attracted substantial foreign direct investments (FDI).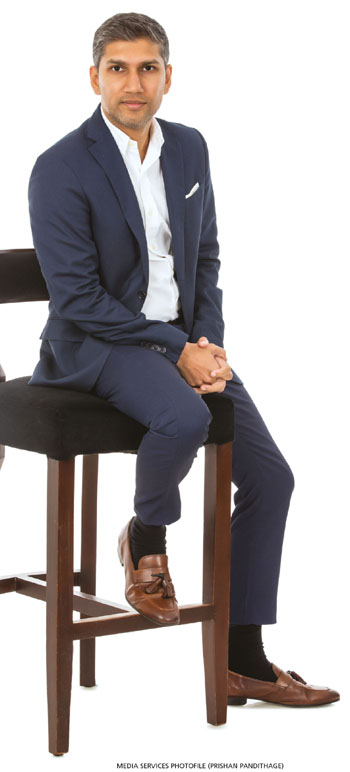 Q: Has our tourism industry performed up to expectations?
JD  Yes, partially. There have been many lost opportunities in the postwar era. We've achieved a number of goals set by the government and private sector but fallen short collectively. Sri Lanka can do much more given its product, which is truly unique.
SU  It has performed well. However, to keep growing we must consider the purpose and objective of tourism vis-à-vis national priorities. The industry aims to create another 100,000 jobs in the next two years as it represents an ideal career option for youth entering the market.
Q: What are the priority areas to boost and sustain tourism growth?
JD  Firstly, we must recognise tourism as a priority industry that can contribute immensely to the economy. This means implementing sustainable tourism centric economic policies. At least half a decade must be dedicated to holistic development of the industry – from policy reforms to government budgets, education and infrastructure development – to bring about sustainable results and positive impacts for tourism.
SU  A long-term and consistent tax regime is a priority so that we can compete with regional peers; public-private partnerships may be formed to be proactive and respond quickly in countering external shocks such as the impact of climate change, Brexit, epidemics and oil price fluctuations; and a plan to ensure a superlative customer experience without internal disruptions.
Q: Is there adequate public-private partnership in promoting the destination?
JD  There have been isolated attempts but this requires greater involvement on both sides. While the government spearheads policy planning and ensures regulation of the industry, the private sector must implement destination marketing. The Singapore model is a good example.
SU  It has been largely private sector driven. For example, despite numerous requests, the state has failed to launch an incisive global PR and marketing campaign – this is despite the fund the industry contributes to being unutilised and wasted in what is a bureaucratic nightmare.
Q: How can the industry attract large-scale investments?
JD  Create lasting policies that successive governments cannot change together with political stability, the lack of which is a major hindrance in attracting investment to any industry. However, I'm confident that with lasting peace, Sri Lanka can attract such investments – provided that future governments make a major push for national stability.
SU  Develop a sustainable tourism master plan, reconsider the unjust tax structure specifically targeting the industry, introduce reforms that are better aligned with sustainable tourism and market the destination with more clarity. Government must present policies and strategies to drive growth by enabling an industry led joint tourism council to be at the forefront.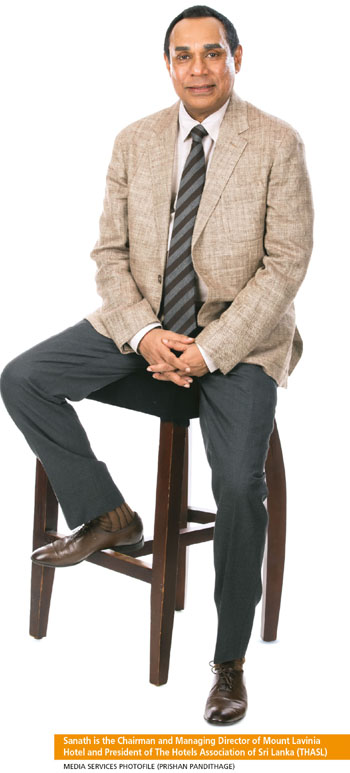 Q: What are the main challenges facing the industry?
JD  There's a lack of vision for the immediate future and branding needs to be improved with the correct communication message. The 'go to market' strategy is very confusing although we have taken some steps in the right direction over the recent past.
SU  The industry is yet to recover from the Easter Sunday tragedy given the poor handling of post-event publicity at every level. The country's PR arm must be strengthened and a strong global marketing campaign launched.
Q: How can Sri Lanka develop its tourism offering?
JD  Identify segments that Sri Lanka can cater to immediately; create achievable short-term goals to boost them; establish a three to five year plan that requires infrastructure for meetings, incentives, conferences and exhibitions (MICE); market 'Brand Sri Lanka' for higher average spend and long stays; and promote Ayurveda and wellness tourism in identified markets.
SU  Colombo is in dire need of international level entertainment, museums, galleries and retail experiences. The country requires a convention centre to accommodate large-scale events, and development and marketing of well-packaged wellness tourism. Young entrepreneurs can also highlight unique features of sites similar to what's been done in Ella and Arugam Bay.
Q: Is tourism growth leading to degradation of the natural environment?
JD  Degradation of the natural environment is no longer a perception but an established fact. The lack of policy and relevant policing is a major issue. This can be easily overcome if the overall national policy is aligned with tourism and more awareness is created about sustainable environmental management.
SU  Our safari parks and cultural sites are overcrowded – not necessarily with foreign tourists but domestic visitors, which represent a sizeable market. Better planning is an imperative. Limiting daily entrance, changing entrance fees based on the time of day and even opening a planned series of natural habitats to spread the crowd ought to work.
Q: Which markets in particular should the industry target?
JD  China should be a priority considering that India is attempting to attract 140 million Chinese visitors in the next five years. But we must maintain a focus on traditional markets such as the UK, Germany and India.
SU  Asia is home to 60 percent of the world's population and a growing middle class is a one to five flight hours away. We should concentrate on attracting this market and develop a product for it.
Q: Where do you see the tourism industry five years from now?
JD  We will witness rapid growth; but achieving this requires the right vision, stability and an understanding of the industry. Growth has to be sustainable, and have the ability to withstand both internal and external shocks.
SU  The industry has set a target of being the highest source of foreign exchange in the next five years and achieving export status by 2020. However, we must take environmental impacts into account and develop the industry more sustainably.
Jayamal is the Chief Sales Officer of  The One Transworks Square
Sanath is the Chairman and Managing Director of Mount Lavinia Hotel and President of The Hotels Association of Sri Lanka (THASL)