TOP 10 COUNTRIES TO RETIRE IN 2017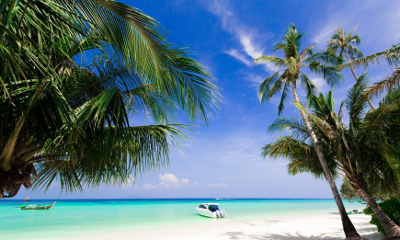 Have you spent your whole life trying shake off the nine to five and finally retire? Retirement is indeed a milestone in one's life and can signal a whole new beginning. You deserve the best kind of happiness, relaxation and comfort to enjoy the golden years of your life. Retiring to a foreign country has proven increasingly popular over the last decades and though many are keen on the idea, the final leap can prove a little daunting. Fortunately, you are not the only one to be nervous about making the right decision concerning which country will best serve your needs. Look no further, here are the top 10 places to retire to today.
Malta
Malta offers luxury comfort, with excellent healthcare facilities and is inexpensive. A mild winter can be experienced, with the seasonal changes depending on the state you are preparing to reside in. A further plus point is that the island has a very large community of English speaking individuals.
Portugal
Portugal has a large expat community with exquisite golf courses and scenic beaches. It also offers long term visas, which are easy to acquire and those who qualify as a non-habitual resident are exempt from paying taxes on their foreign money for up to 10 years, with only marginal taxes thereafter.
Nicaragua
Tolerant and comfortable surroundings with wonderful people; Nicaragua offers a superior lifestyle, with less stress, no traffic jams and great health care. Sipping coffee in one of its many beach-side cafes or beach surfing are common past-times.
Spain
With its alluring and lip smacking food, Spain is known for its great dishes and strong culture, which will to turn your taste buds upside down. Southern Europe is also known for its modern and affordable healthcare service, giving you an extra sense of peacefulness when roaming around the city, with its rich history, beautiful historic buildings, art and literature.
Colombia
Sensational cascades and mountainous beauty throughout the countryside; a trip into Columbia's hidden heaven will leave you wanting more of this inexplicable experience.
Costa Rica
Its all-year-round spring and tropical climate, tasteful food, rounded off with an unforgettable trip to the Andes Mountain or Caribbean Sea, as well as its overall rich heritage, will make you want to visit every part of this state. The people are inviting and joyous, food prices are decent, there are plenty of fully furnished condos on offer and individual doctors and clinics are easily accessible.
Ecuador
Ecuador has an excellent weather and offers a varied climate, depending on the altitude you reside in. It is known for its rapidly growing infrastructure, catering to the needs of any expat. There are a number of cost effective destinations, providing you with almost anything you might desire, from sporting events to movies to lovely beaches.
Malaysia
Fans of South Asia will tenderly love the exciting atmosphere and surroundings on offer in Malaysia, with an added touch of class in the rental hotels and house spaces. Malaysia's cities are clean, modern and hospitable, and Malaysia's people are considered by many, as the friendliest Asian you could ever come across. Its untouched forests and mind blowing beaches will give you the best relaxation and time.
Panama
Crystal clear blue waters, highlands and tea estates. On entering Panama there is no doubt you will receive the best of treatment, as you will be treated like a VIP. Warm sunny tropics are one of the best seasons to experience.
Mexico
Mexico is possibly the best and the most extravagant country to live and spend the rest of your life. The best street food and extravagant music are enchanting for any retiree, no matter which part of the world you were born and bred in. Jive your whole heart through, with a stunning feeling of peacefulness and happiness; one that you have been waiting to experience all your life.