TOKYO CEMENT
Tokyo Cement goes live with ERP system from Providence Global: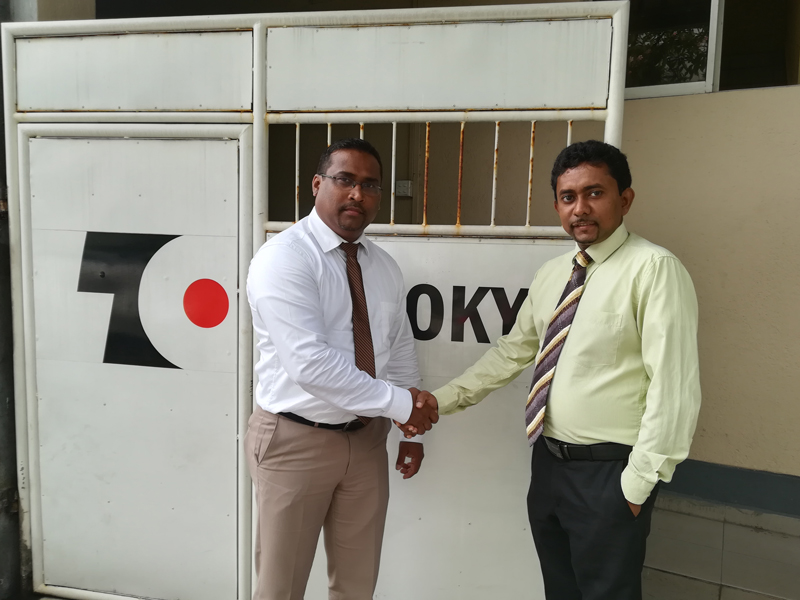 Tokyo Cement Company (Lanka) PLC the largest manufacturer of cement and concrete in Sri Lanka goes live with its fully integrated Enterprise Resource Planning (ERP) application, Abas, implemented by Sri Lanka's premier ERP services company Providence Global. The ERP solution is deployed across all business units of Tokyo Cement including the main cement manufacturing plant located in Trincomalee, the ready-mix concrete manufacturing plant network, bulk cement import operations terminal and biomass power generation units, fully integrating supply chain management and warehouse operations. The fully scaled automation and integration is able to deliver unprecedented productivity improvements in finance and marketing management functions, as well as manufacturing and distribution operations, enhancing Tokyo Cement's ability to view and track inventory and performance in real-time.
Tokyo Cement leads the market in the manufacturing and distribution of cement and concrete, in compliance with the highest international and local quality standards. The group has also diversified into producing innovative cement-based value-added products and their cement manufacturing process is entirely powered using renewable biomass energy. Being the largest provider of cement to the nation, Tokyo Cement manages a vast and complex logistics network that connects their supply and manufacturing operations with their distribution and sales channel to ensure timely and quality delivery.
The implementation of the ERP solution covered all aspects of the Tokyo Cement Group's current as well as future strategic business needs. The team at Providence Global worked closely with the Tokyo Cement team to ensure every requirement was met, ensuring that Tokyo Cement could use the information not only to monitor, but scale their business. Heading the team was Mr. Asela Mudannayake, General Manager, Providence Global, who said, "Our team is proud and privileged to have  successfully implemented a tailor-made solution for one of the largest blue-chip manufacturing companies in Sri Lanka.  An implementation at a national level shows the ability of both teams in integrating technology to modernize and create transparent systems and organizations wide."
Providence Global have over a decade of experience implementing Abas ERP, a German ERP system with a presence in over 30 countries. The solution can be scaled to meet an organization's growing needs. Providence has experience both locally and internationally on large scale implementations, and has implemented in countries such as India, Bangladesh, and the United States to name a few.
Speaking on behalf of Tokyo Cement Company (Lanka) PLC, IT Project Manager Mr. Ranga Gamage said, "One of the secrets behind Tokyo Cement's successful business operations of over three decades, is our commitment to continuously improve productivity.  Deploying Abas ERP was another key milestone along this path, and Providence Global was able to deliver a tailormade solution by successfully mapping our requirements. With this solution, we have achieved better visibility and control over our operations, helping us to be more responsive to changing market dynamics and enabling us to meet our customer demands efficiently.  As we finetune the solution with support from the Providence Global team, we are confident it will deliver a sustainable, competitive advantage that will cement our market leadership position."
The Abas ERP system can cater to integrations with mobile devices, IoT devices, and external systems to name a few. Furthermore, an on-demand cloud platform can also provide Abas ERP. For more information   Please call on +94 76    837 6087 and info@providenceglobal.com