THINGS MILLENNIALS LOOK FOR BEFORE RENTING AN APARTMENT
The millennial generation who is in their 20's and early 30's, are largely considered as an age group that's different from any generation that lived before. They are considered as the most educated, the most environmentally conscious and the most technologically insightful generation in modern history. As such, they also have unique requirements, when it comes to looking for rental apartment properties. Hence, check out below for some of the things millennials look for when searching for a modern apartment for rent.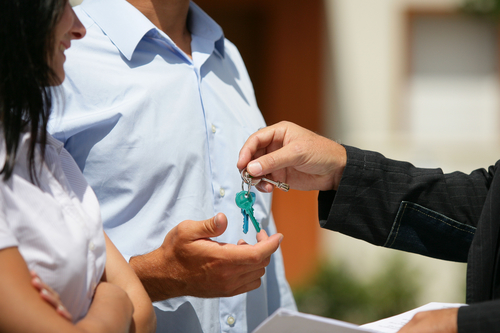 The location is key
For millennial renters, the location is an extremely important feature. Unlike people of previous generations, millennials do not like to spend too much time commuting to work and back home. As a result, millennials would prefer apartments that are located in central locations, giving them easy access to work and other city facilities.
The price should be right
Millennial renters would put a great deal of emphasis on the rental price of an apartment before deciding which property they are going to rent. While this might seem obvious, the millennials actually earn less than what their grandparents did at their same age. This is due to inflation that increased living costs, while salaries remained largely unchanged.
The flexibility of the contract
Not only the rental value of a property, but millennial renters would also put an important emphasis on the flexibility of the contract offered. Contracts that have a longer duration with stricter rules are not very attractive for millennial tenets. On the contrary, they would prefer short-term rentals with more relaxed rules.
A personalised experience
Another important factor that modern millennial apartment renters would look for is the level of personalised living experience they can enjoy, compared to a traditional rental property. Most people in their 20's and early 30's have a strong sense of personal identity, which means they'd prefer products and services that are specifically catered to their living needs.
Availability of convenient technologies
Millennials are famous for being more technologically insightful compared to any other generation that came before. They're connected to the internet for most of the day through their phones, tablets and laptops. As such, having easy access to technologies such as complimentary Wi-Fi can be a big plus for millennial apartment renters.
Pet-friendly policies
It's estimated that the majority of millennials already have a pet or have plans to adopt one in the near future. This means they would put a great deal of emphasis on properties that would allow them to keep their pets. It the property offers extra facilities that help with keeping pets such as cats, dogs or even parrots, then those would get extra points from millennial renters.
Convenient maintenance
Another aspect that makes millennial property hunters standout is that they would prefer to have properties that are far easier to maintain than traditional homes. Modern-day jobs offer less free time and as such, spending most of that time on maintaining their property is not something millennial tenets would look forward to when renting a new apartment.
Ability to socialise with their friends
Millennials would like to be connected at all times and this would mean socialising with their friends whenever they have time. As such, young tenets would put a great deal of importance on their new living arrangements ability to host their friends. Intrinsically, properties that have rooftop terraces, balconies and open lobbies will be considered in high regard.
Environmentally friendly property
Environmental awareness is significantly higher among millennial property hunters. They tend to care a lot about things such as deforestation and climate change that's affecting our planet. As a result, they also tend to look for properties that have a lower environmental footprint. This means properties that conserve energy, while also offering extra recycling facilities.
Fitness and healthcare facilities
Millennials are also known to be an extremely health-conscious generation. They eat healthy food, smoke less and exercise more often. As such, when looking for apartments, millennials would want to know whether it offers fitness and healthcare facilities, such as a gym with cardio and power equipment or an outdoor running track to keep themselves healthy and fit.