MOBITEL
Mobitel's Cash Bonanza Carnival and Mega Cash Bonanza Musical show in Jaffna attracts record crowds
Mobitel elevated its eagerly-anticipated Cash Bonanza Carnival held in Jaffna to a whole new level on 29th September 2018, at the Open air grounds opposite Weerasinghem Hall. Raising the carnival atmosphere to new heights, the Mobitel Cash Bonanza Carnival in Jaffna featured popular playback singers flown in from India, whose performance drew historic crowds. All roads led to the Mobitel Cash Bonanza Carnival on the designated day, which was hosted by Mobitel. The carnival, a part of the Cash Bonanza initiative, is a loyalty rewards draw that attracts large crowds across the country, throughout the year. It is a true celebration of family, fun and rewards that is the essence of Mobitel's 'We Care, Always' motto.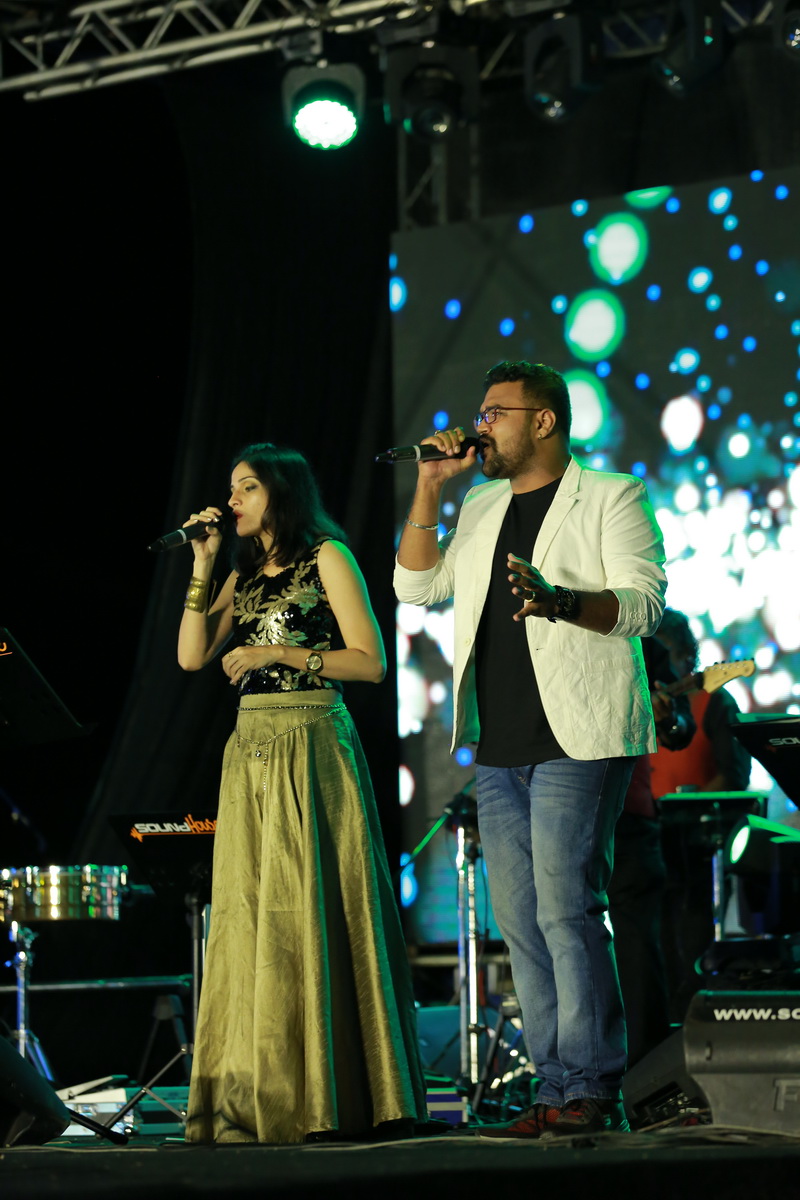 As an event that appeals to all ages, the carnival featured an art competition and bungee jumping, along with a high speed 4G powered gaming zone, where youngsters enjoyed hours of free gaming fun. Children were treated to a host of other fun activities at a fun-filled children's play area. As the highlight of the evening, the musical show featured Indian singing sensations Sathya Pragash and Rita, who were star attractions of the carnival. They gave a foot tapping performance along with popular local singers Awarone Nawagampura Ganesh, Sameera Hasan, Rangunathan and Stanley who also performed at the venue. Music bands Seeduwa Sakura and Saranga also kept the crowd entertained for hours. Keeping true to its commitment to impact people's lives positively as the National Mobile Service Provider, Mobitel organized a free Mobitel Customers eye clinic with the participation of renowned eye specialists. 1,000 reading glasses were distributed amongst senior citizens at this clinic.
The 2018 Cash Bonanza promotion will give away Mercedes Benz cars and loyal and lucky Mobitel customers are eligible to win Rs. 211 Mn worth of Prizes throughout the year in the Daily and Quarterly Draws. As many as 220,000 Daily winners can win cash prizes each up to Rs.500 on a daily basis throughout the year. Mobitel is the first operator in the mobile telecommunication industry to carry out this mega promotion starting with giving out 24 Montero Jeeps in the years 2016 and 2017 and this year this has been upgraded to give away Mercedes Benz cars to its valued customers.
Cash Bonanza is a reload, recharge and bill payment promotion for Mobitel customers. Mobitel Pre-Paid, Post-Paid and Broadband customers are eligible for the Mobitel Cash Bonanza draw with a winning chance for every Rs. 50/- cash recharge, reload or Post-Paid bill value payment. There is no separate registration process but all Mobitel customers are automatically entitled for the draw. For the daily cash prizes, Pre-Paid winning customers will receive the prize by way of talk time and data for the same value and Post-Paid winning customers will receive the prize by way of a rebate on their Post-Paid bill. Cash Bonanza winners will only be notified via Mobitel's customer care hotline 071 27 55 777 and in writing via post. Customers will not be charged an additional fee for any prizes they have won.